INTRODUCTION
My name Is Grace adannaya nwaji, from Eungu state in Ananiri local government area. I love learning new things and I love cryptocurrency .
Family background
We blessed with four children, Three boys and a girl. Which happened to be the only daughter of the family. I love my parents so much for bringing us up in a godly way . My three boys treat me like a queen 👑 and I'm grratful to God for my beloved family.
Education
I did my nursery, primary and secondary education in abia state, aba. Day spring academy abia state. I'm a graduate I studied biochemistry in the university of uyo and I'm also doing my nusring program at ebonyi state college of nursing science uburu.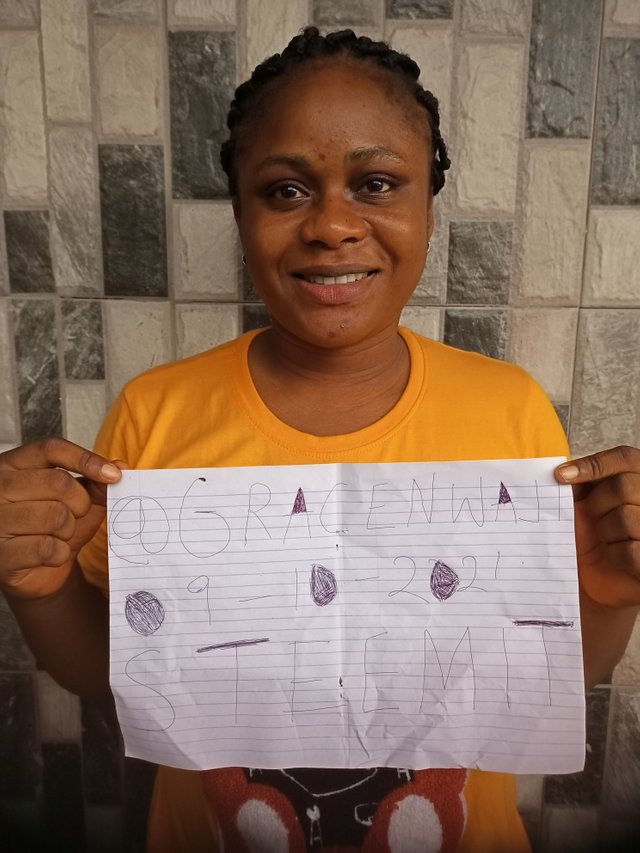 Hobbies
I love singing and dancing and to put to it I love carrying people along and putting similes on there lovely faces .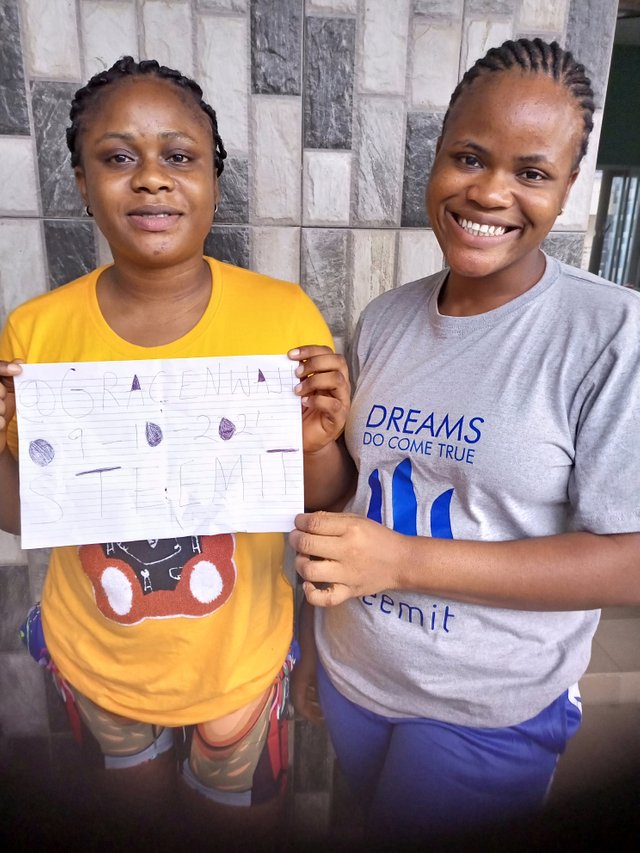 I was introduced to steemit by @solar-star, she is a wonderful friend I met in school,she is a beautiful ❤️ and lovely girl with a heart of gold,her character is very very beautiful ❤️ and I like it ,I had been on different crypto platforms and have been scammed but she explained that steemit Is different and I'm interested to join,I hope it turns out good.
I will be making post and be sharing my knowledge with people on this platform and contribute greatly to this wonderful platform
Conclusion
I love steemit because I love writing and I'm aloud to share my thoughts and experience on this wonderful platform and it is welcomed.
Thanks you very much for welcoming me and I really appreciate.💪🙏