My name is Roberts-Magnificent Nana Addo Jnr but most of my family members and friends call me daakye Hene which in our local Akan dialect means future king or chief so to speak. I come from Ghana; a very culture-rich country in the western part of the African continent. I come from Assin Fosu, a town within the central region of Ghana. Just so you know, Ghana has 16 different regions.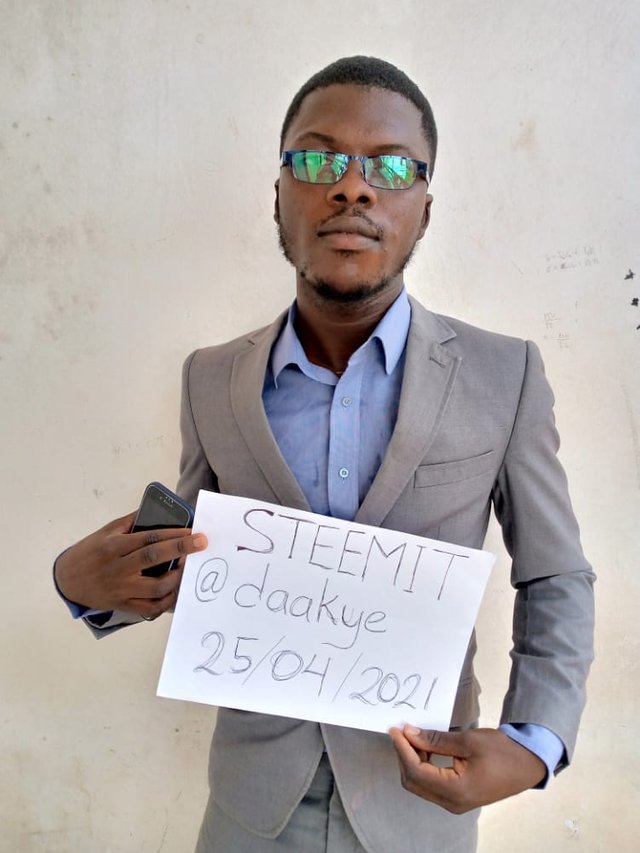 I am 24 years old. To most people, my face and age don't really tally, and that baffles me a lot sometimes.
I am currently in my third year at the University of Ghana. I am offering BSc Physiotherapy. It was all roses in the first year until the second half of the second year when I realized that the course wasn't that easy and it is very demanding and challenging but guess what? I love challenges; I embrace them and do my possible best to overcome them thus I am studying with all my might to graduate successfully. I want to be a military Physiotherapist and I know it wouldn't come by just word of mouth. I have to put in a lot of work, and that includes taking my academics extremely seriously.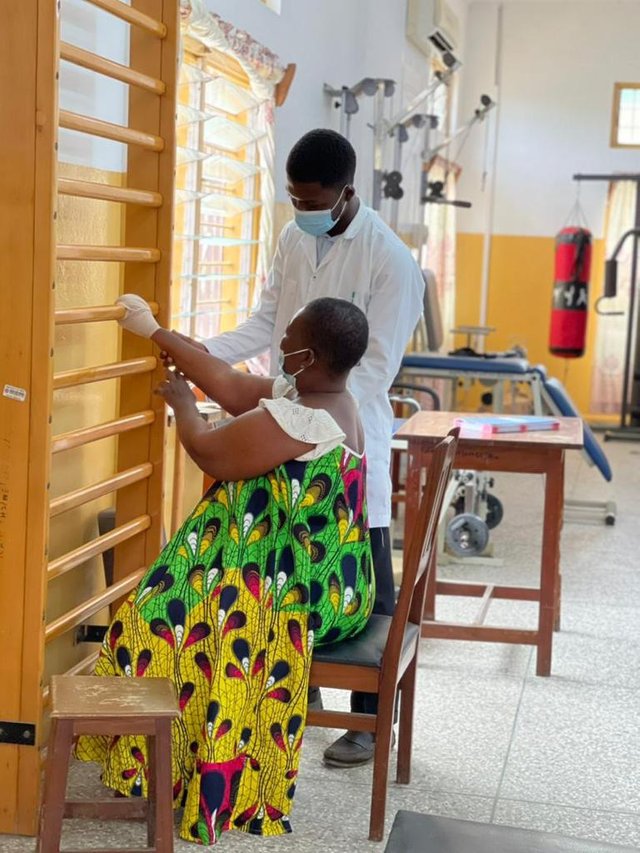 last day of clinical Rotation at Korle Bu Teaching Hospital

I don't have a broad knowledge about cryptocurrency, but I was introduced to bitcoin about a month ago and I haven't been able to still find my feet. The language is quite complex to understand if much attention is not given to it but I am still working on it hoping that it would become clear and better as time goes on. I believe that sooner or later, cryptocurrency will rule over the world of money exchange and business transactions and I would like to be well abreast with it when that era comes.
I love writing a lot because I find inspiration from basically everything around me. I like listening to music, especially countryside music as well as worship gospels by Hill Song United and Travis Greene. I love listening to gospel messages by Bishop Dag -Heward Mills and Bishop Ishmael Sam on podcasts. I can sing and play the bass guitar; I mostly do it at church. I love watching movies during my leisure time. Movies ranging from comedy to Sci-fi to horror and even Romance. If I am not watching a movie during my leisure time, you will mostly see me reading a novel or news or health debates and talk shows. I love cooking; in my hostel, I mostly do the cooking for my roommates irrespective of how busy my week may seem. I love playing and watching soccer; my favorite club team is FC Barcelona. But my favorite sport is Wrestling; I just cannot miss a week without watching wrestling. My favorite Wrestler in the women's division is the "EST" Bianca Belair (the current smackdown women's champion) and in the men's, division is "the head of the table" Roman Reigns (the smackdown Champion). I am choleric and a sanguine; one of the coolest combinations in the world, I think. When I need to be serious, I am serious and when I need to be jovial, I am. I love teasing a lot but don't like to be teased. I do my best to avail myself to everyone who needs my assistant whatsoever and that I think has made me gain trust in lots of people over the years. If you dislike me, it simply means that you have not really taken the time or initiative to get to know me.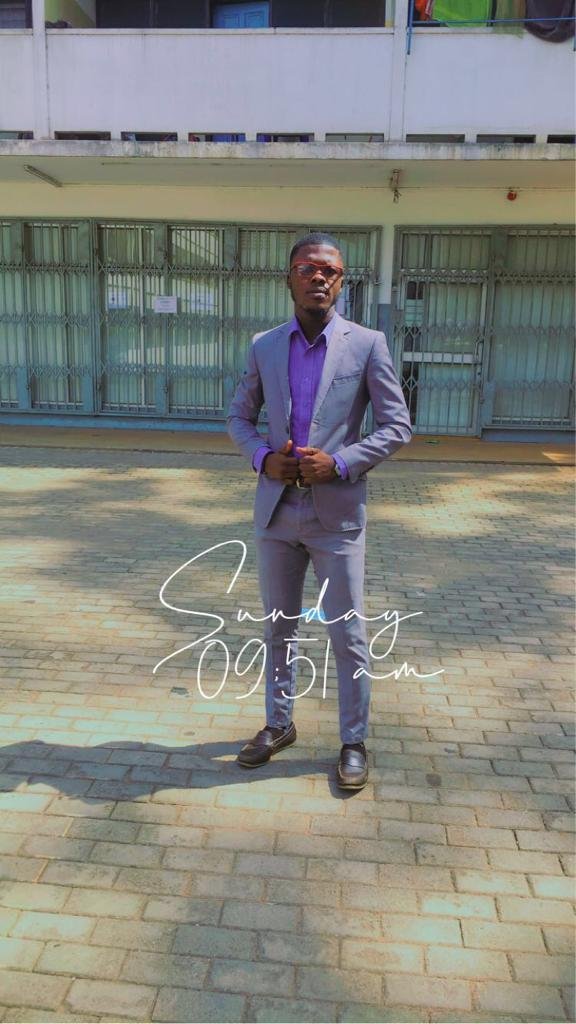 I look forward to reading poems, articles, and news updates from other posts. Poems about love, nature, motherhood, gender equality and equity, fatherhood, and life itself. I would like to read articles about health issues, the world of science and technology, archaeology, love, and the world at large. Since I am a jack of all trades, I would like to read basically everything that my eyes deem readable.
I intend to post poems from all areas, articles e.g., about diseases and the world of Physiotherapy, Bible messages and interpretation, cartoon drawings as well as weekend experiences; the places I visit, and the new things I learn. I want to share with the world my knowledge of basically everything I know through this platform.
I found out about steemit from one of my roommates @pandev. He explained it to me three days ago. He told me about the advantages. About how I get to express myself and my thoughts for people to value my worth even as I write and post. I want to avail myself to learn new things even as I post my materials. I will embrace every piece of advice from the lovely people of this platform. If I ever make a mistake with any of my posts, your corrections and rebukes are welcomed and would be cherished.
Thank you.