Hi Steemians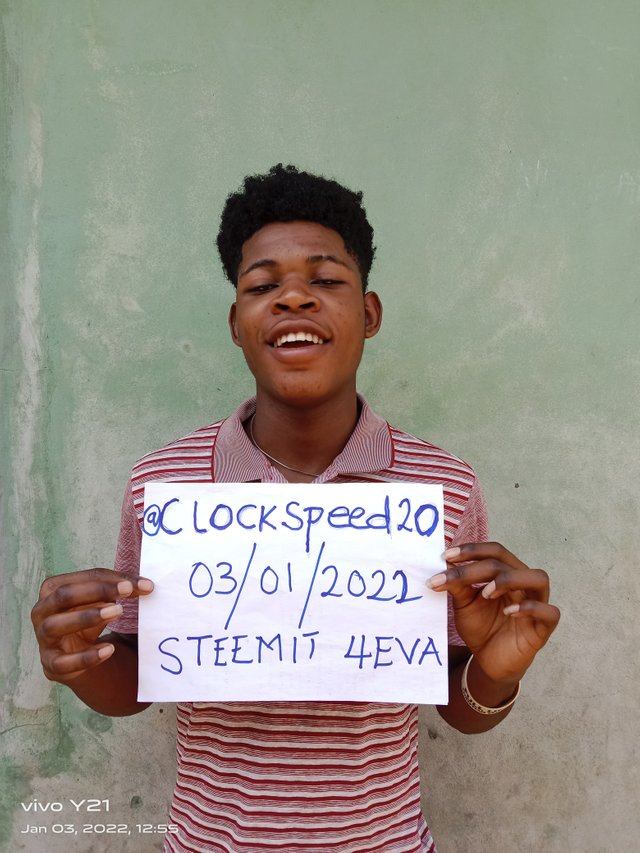 BRIEF BIO
My name is Caleb Francis but I'd rather you call me Clockspeed. I'm a 24 years old easy going fellow who likes two basic things, listening and writing. Listening is more like an addiction for me because I enjoy listening to people talk and as such you'll often find me engaging people in conversations, strangers, colleagues, family, whoever, just talk I want to listen.
CHILDHOOD
Growing up without a mum has narrowed my mindset to things my father found or finds interesting, mainly sports and politics. It was boring and monotonous to me in my early years as I was either deprived of watching my favorite cartoons for some weekend EPL match which my dad fancies a lot or denied the pleasure of listening to music on the radio, any genre of professional music actually, for an unending hour of the reocurrent news that my dad never seems to get tired of.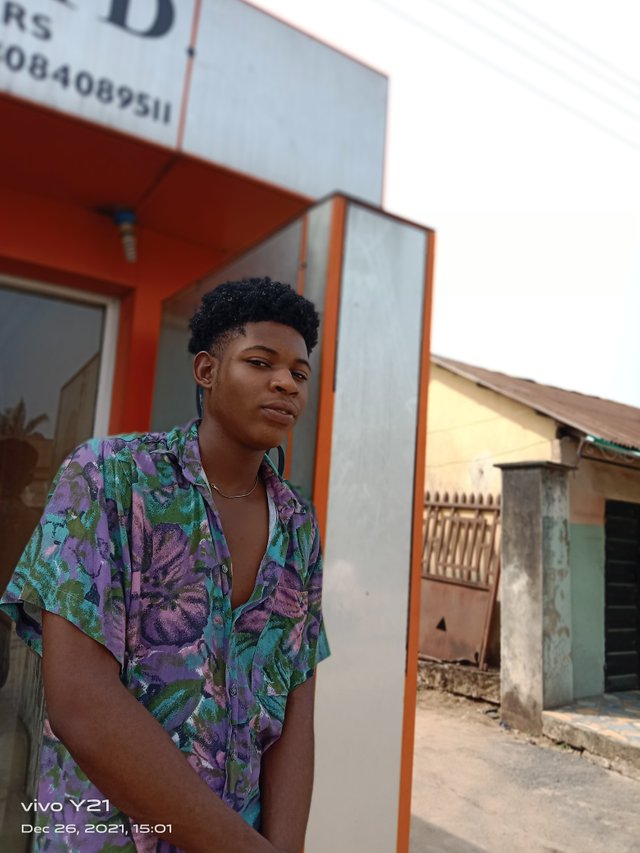 MUSE AND OBSESSION
Newspapers were in abundance in my home growing up and you can easily guess that they were either sports newspapers like SUNSPORTS or solely political papers like THE VANGUARD OR PUNCH NEWSPAPERS. I unavoidablyinteracted with these paperworks as I either wrapped my exercise books with them to preserve the latter or made paper crafts out of them. Over time, I transcended into gulping down the content, I should be around 12 years old at the time and since then , my interest for sports and politics are without boundaries.
Currently I'm learning to be a world renowned fashion designer for the past 6 months, it's a timetaking art that demands full attention and it's been an amazing journey so far. I still go out sometimes to play soccer with my friends during the weekends but one thing hasn't changed a bit about me and that's my obsession for sports, especially soccer, basketball, tennis, races of any sort (cars and motorbikes most especially), rugby and the list can go on and on. I'm an ardent SUPERSPORT viewer and can stream on my device when there's power outage. I love a good sport analysis, be it in form of a debate or argument, a conversation or a news.
STEEMIT AND I
I have been hearing of Steemit passively for a while now but never really understood what it was all about. Thankfully @focusnow made me see the light by breaking everything down to me on how I can can share what I do best, writing, and what's more, get paid for it. That's the best thing to happen to me at the beginning of a year. It's almost like getting a new job. I got assisted to sign up by @beautybb and now that I'm here I'm going to bring in the best of sports and political gist for my sports and politics lover.
More enjoyably, I'll be reading the original thoughts of various content creators on a platform that frowns at plagiarism. It feels good to be part of this big reality, the first blogging blockchain, STEEMIT.
STEEM IT LIKE IT'S HOT 🔥