Greetings everyone in this amazing platform, am so happy to be here today.
INTRODUCTION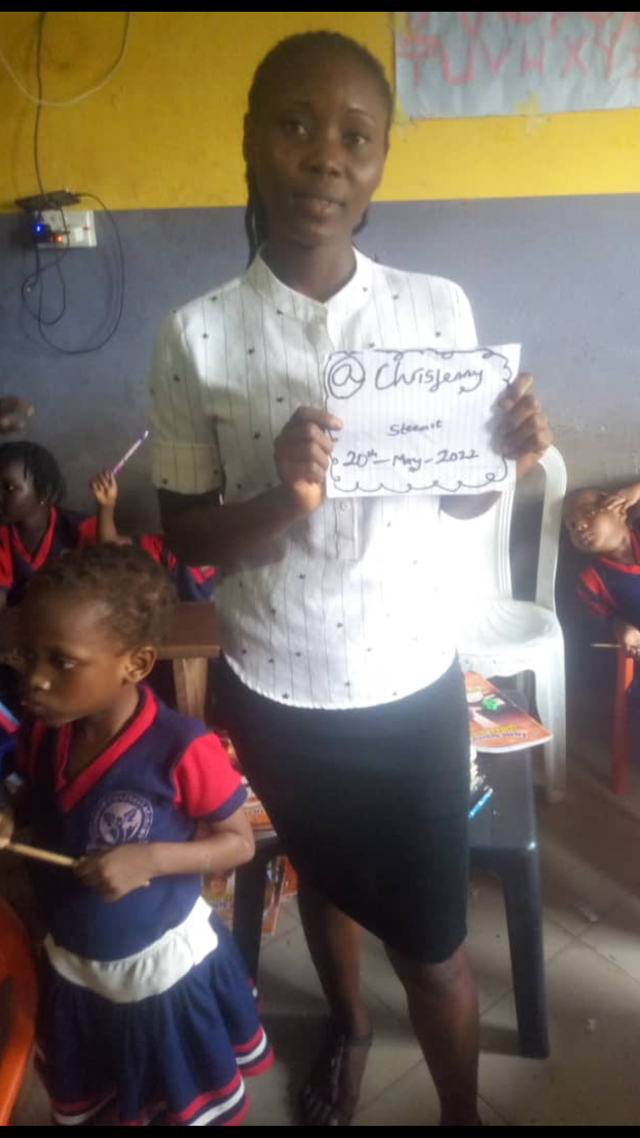 My name is Christopher Ebiwarei Jennifer but my friends call me Chrisjenny and Jenny, I am a native of Ijaw from ese odo local government area in Ondo state, Nigeria. I am 26 years old I am the second child of my parents and I have 6 siblings, which made us a total of 7 children.
I'm an introvert, straight forward easy going and fun to be with and I love it when am working with easy going persons.
EDUCATIONAL BACKGROUND
I graduated from Siluko Grammar school, Siluko in Edo state where I obtained my SSCE in year 2014, and then I went to college of Education, Ekiadolor Benin, where I obtained my NCE certificate in Social studies/ Political science in year 2018.
MY EXPERIENCE ABOUT CRYPTOCURRENCY
Every since I have been hearing people talking about crypto currency I do not really know what they are but I only know they are digital currencies I do not have experience about them and how they are being used in the crypto industry I am just getting to understand them and I am willing to know more about them gradually.
HOW I KNEW ABOUT STEEMIT COMMUNITY
There was this guy whom I met through Facebook last year Zeblon Ororoemi (@superwisdom), and we have been good friends since then according to him he was introduced to steem through his brother to join steam he has been disturbing me to join steem since last year but because I do not have a good phone I tried to create the account but couldn't write my introductory post through out last year.
Thank God I have finally joined fully am now a steemians. Now that I have joined I will try my best to participate in any contest am eligible to participate in and bring good content into the community.
MY WORKING EXPERIENCE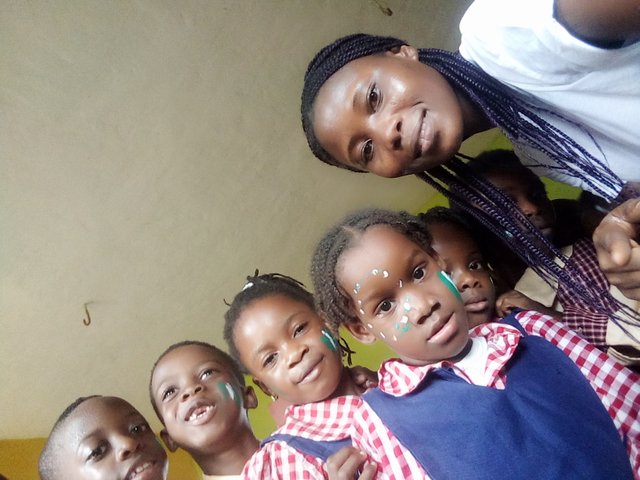 After my secondary school, I worked as a sales girl in Lagos state year 2015, I also worked as a marketer in a fruit drink company in Edo state. But currently I am a teacher, and I've being a teacher since 2018 till date, and I love my teaching job.
MY HOBBIES
I love being around children, l love reading, listening to music, entertainment and travelling
CONCLUSION
I believe this wonderful opportunity has a lot to offer to me, both financially and intellectually and I also believe that I have something to offer to the platform as well. And I believe this is a social media platform and for that reason I can make friends worldwide and I hope to be able to interact, socialise and make more friends through this amazing platform.
Thanks for reading my post.