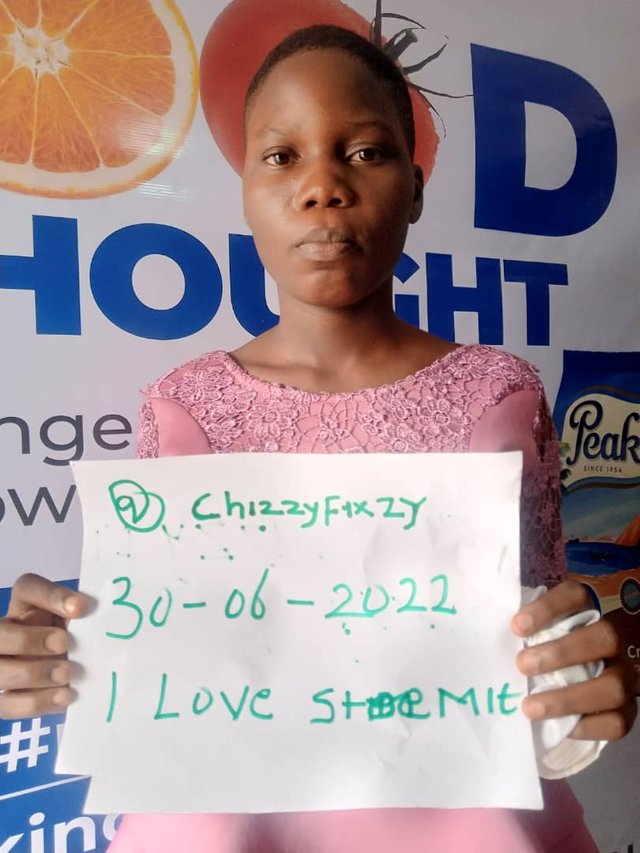 ABOUT MYSELF
I am Kadurumba Anne Chizurumoke aka @chizzyfixzy.
I was born in the year 23/ 02/2005
To the family of Mr and Mrs Joachim E Anyanwu
aka@kaduru61. I am the first born of my parents. I love to be the first born because they gain respect and the are well recognized in everything done in the family.
Education
I had my nursery school education at Lizzy school Aba.
And I passed my nursery three and continued my primary school education at paragon international academy at World bank housing estate Abayi Aba,
and I passed my exams and common entrance And I was admitted into the secondary school at merian international secondary school Aba from my jss1_jss3 and completed it at community secondary school isingwu Umuahia North L.G.A and i made my papers and came out in flying colours.
I now had to go for computer training for 6 months and I gained my catificate.
I am now schooling at Abia poly university my second year now.
Career
I want to be a Public Administrator and an actress
Hobbies
I love travelling, running, dancing, gaming, watching films , cooking, reading.
How I got to know steemit
I knew steemit by my father com.J.E ANYANWU he was the one that introduced me to steemit. We came to the office and met Mr. Charles @focusnow helped me understand how the platform works and helped also assited with creating my page. He explained how to make this introduction post and I was able to do so.
Why I joined Steemit
I came here to learn and to meet new people. I hope to learn about different places and cultures. I also hope to share my little knowledge with the friends here. More important, I hope to earn from my writings.
Thank you all for reading my introduction post.