All protocol must be observed.
I want to officially do self introduction ritual to Steemit Community.
I am CHIKODI.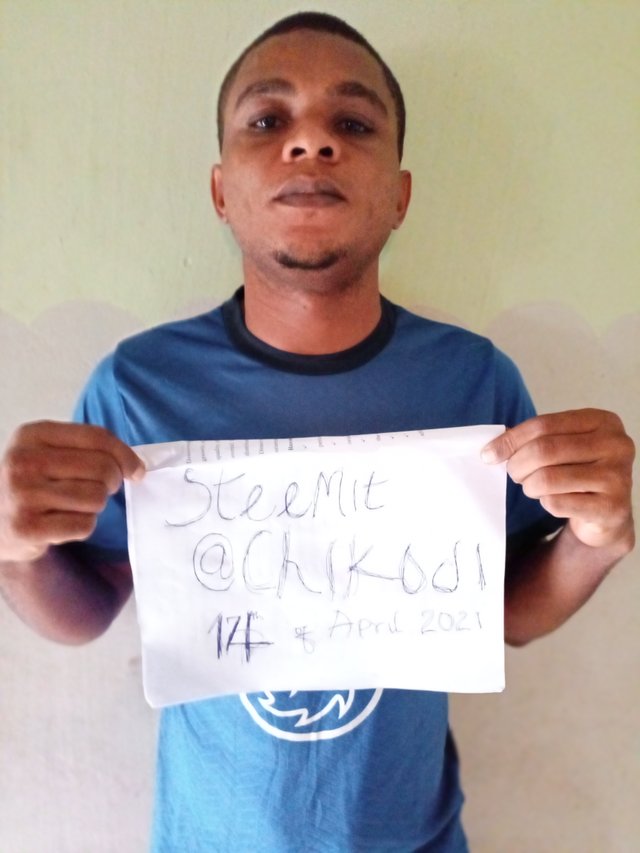 Hello guys, I am a Forex trader. So along the line I met a brother that told me about a social media platform that could just pay you for creating original content on its platform and he advice me to join it with Forex trading business since I am always online. So, I thought of it so much, that how is it possible that a social media platform will pay for creating content on their platforms, yes; this was my genuine thought processes as a thinking being. Although at first I said that it cannot be but @bright-obias keeps reiterating its agenda of joining Steemit to me and asked me to test and see.
He went further in telling me about how I will learn about Steemit digital economy that has an equivalent chart reading like Forex chart. So far, this was when I picked interest because of what I've heard about Steemit. @bright-obias, and @bright-obias is a powerful orator with good charisma, I so much appreciates his effort in telling me about Steemit digital economy. Although, I do not have the basic knowledge of Steemit unlike I do with Forex trading, but he have dedicated to teach me all about the vast Steemit digital economy communities which I trust my decision to join and to start a journey with Steemit.
Meanwhile, i am so happy to be in Steemit based on all that @bright-obias has told me and the ample opportunities he lay down to me that I will met with if I commence by just introducing myself as I think that I am making all effort to partake on. Please do accept my humble brief introductions. However, my country is Nigeria and I am 30 years old energetic young man of Rivers State origin in Nigeria.
My profession:
I studied computer science with a distinction in grade at Imo State Polytechnic, Nigeria.
With computer science knowledge trading in Forex becomes so simple hence all trading chart formations requires algorithm, so with computer science background I developed a program I called Parrot Indicator, the Indicator denotes every steps the Forex market charts moves. Remember I told you guys that I am a Forex trader, right?
See my metal 4 trader platform with Parrot program I created to monitor the market moves.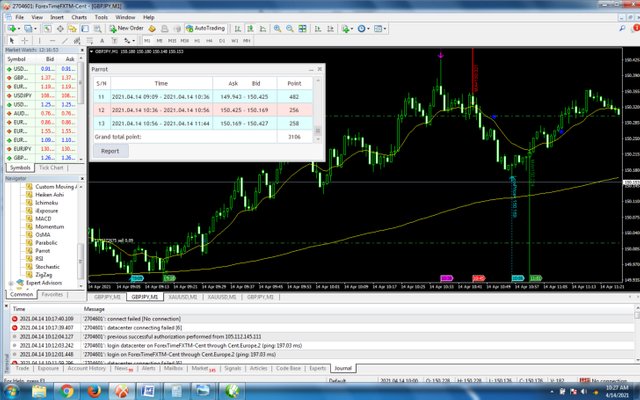 Much so, I am not here to advertise my broker but hence all introduction protocol required me to say little about myself then I think I ought to say that I trade Forex with FXTM. Being with FXTM for years now is so joyful and they has never failed to respond to my request any day and any time which is all that @bright-obias told me about Steemit management speedy responds to their client domicile into Steemit platform.
See my FXTM metal 4 trader platform images where I trade with GOLD m1 and GBPJPY m1 with my Parrot Indicator.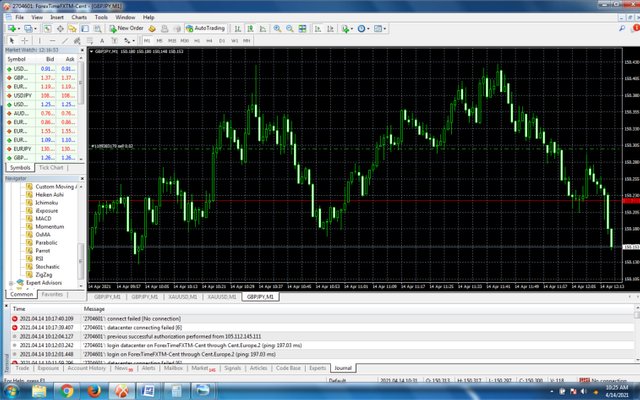 Steemit is good to stay with hence there is no risk reward ratio as in Forex trade where a trader must be well educated in market modality to cut excessive drawdown and to maximize profit in investment. So being in a platform where my contribution is weighted in-accord to individual contribution is superb to be with.
Finally, I want to use this medium to thank you for finding time to hear and to listen and to read my introduction ritual.
Thank you.