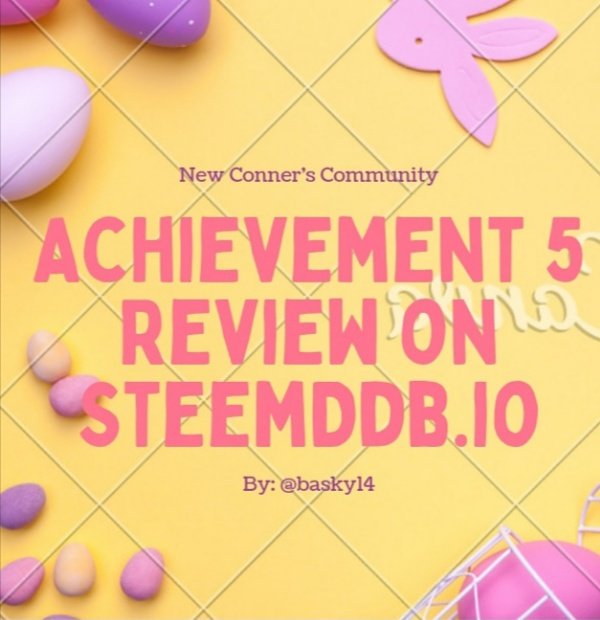 Greetings great minds trust you all are doing great. In this post I will giving my review on Steem steemdb.io. am most grateful to
@cryptokannon
for her support and efforts in this community.
Review on Steemdb
[SteemDdb]is aa tool for block explorer and database for Steem Blockchain. This is a great tool it can be use for checking your recent activities on Steemit such as your outgoing votes, incoming votes, those that reply and reblogged your post and many more. It also shows live chart on steem in the market. Below are my review on steembd.io.
How do I see the "recent history"?
To see your recent history is very simple. Type in your preferred account you which to check it's history at the search engine. The result will display below with a chart showing your recent activities. Below are my screenshot showing my account's recent history.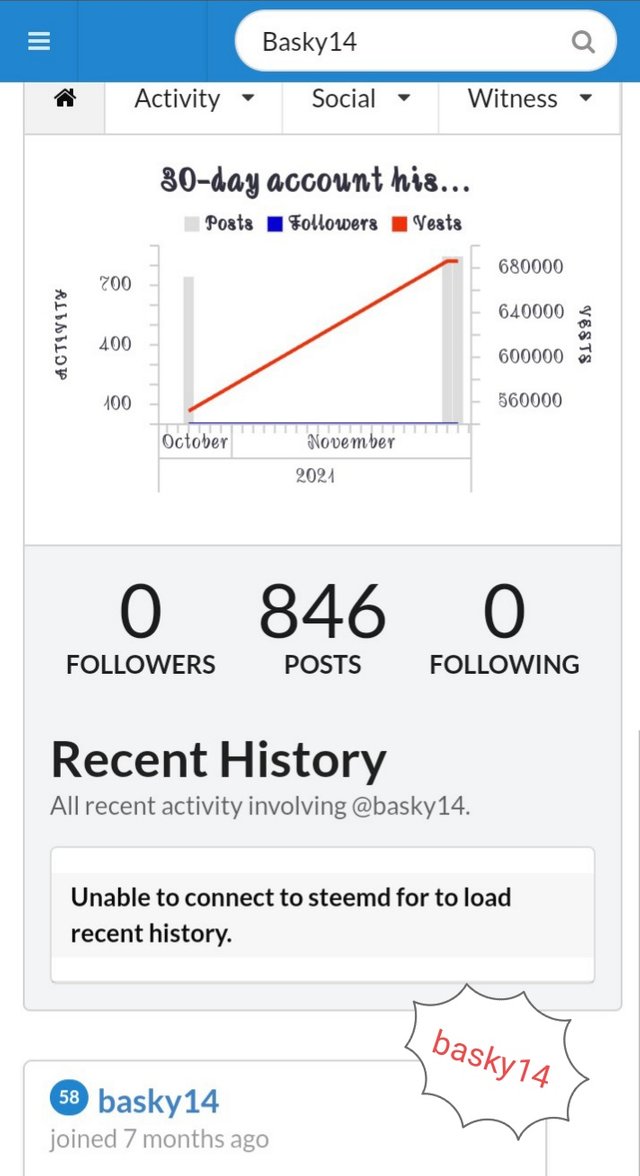 How do I check the different activities: Posts, Votes, Reblogs, Replies, Reblogs, Rewards, Transfers, etc
Search for the preferred account, above the the chart you will find a menu bar containing Activity, Social, Witness and Data. Click on the Activity with a drop down menu there you will see post, Votes, Replies, Reblogs Rewards and Transfer. By clicking on them you can see it's details. Below are my screenshots.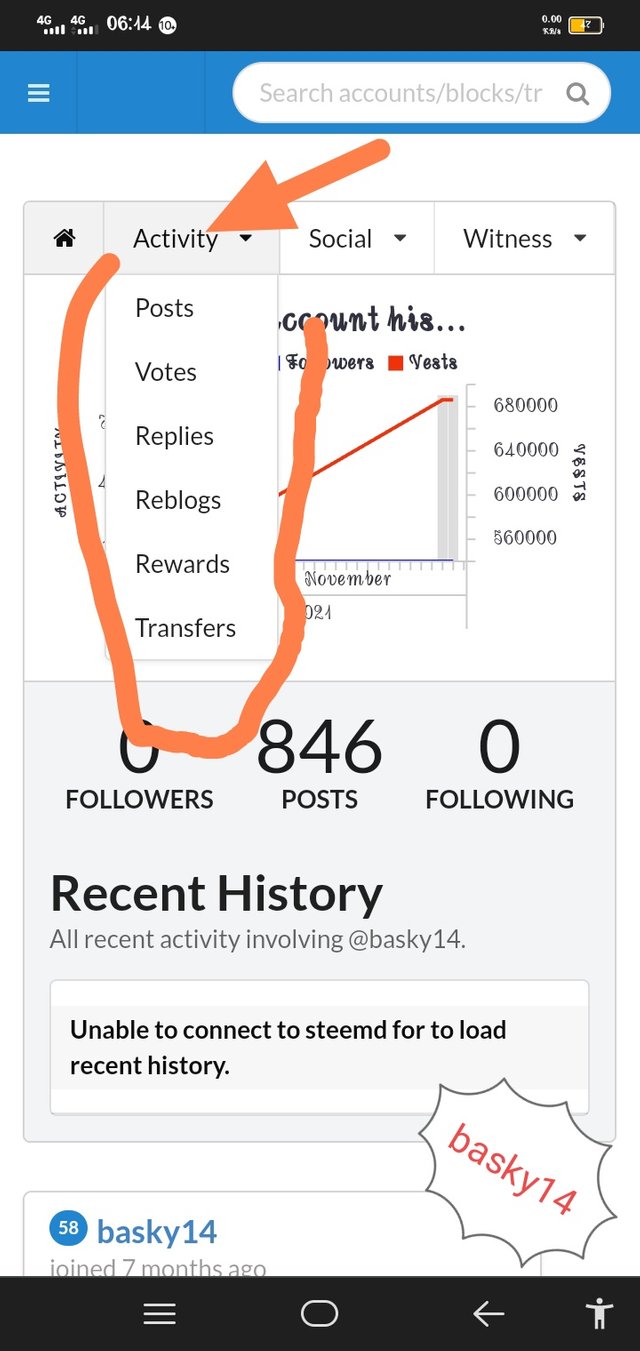 Below are screenshots of recent activities on Steemit.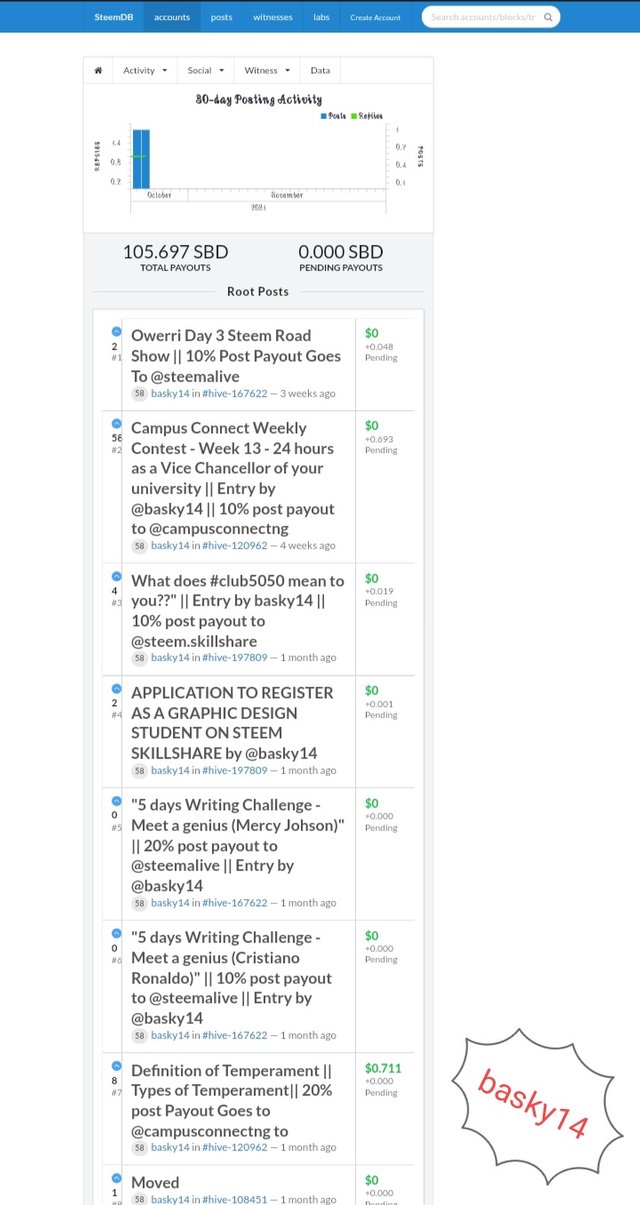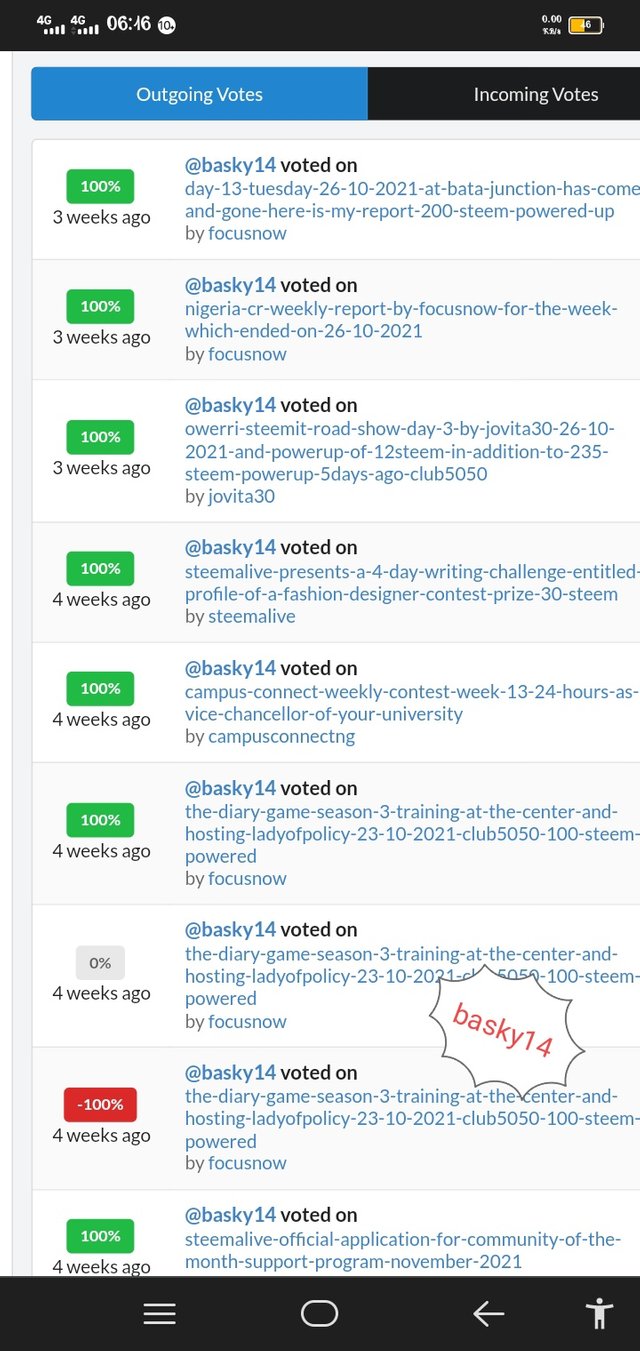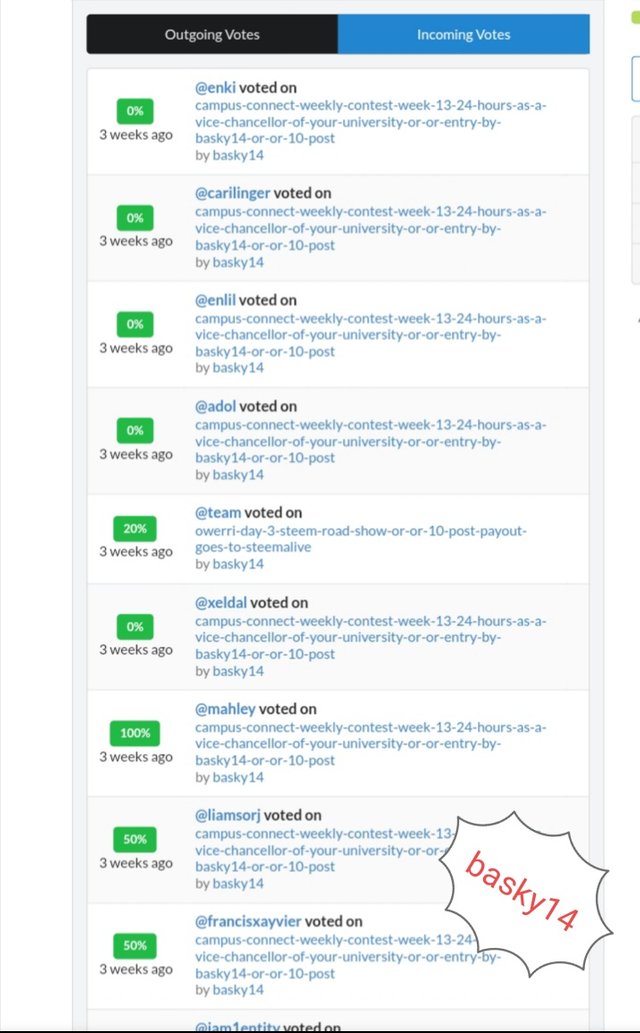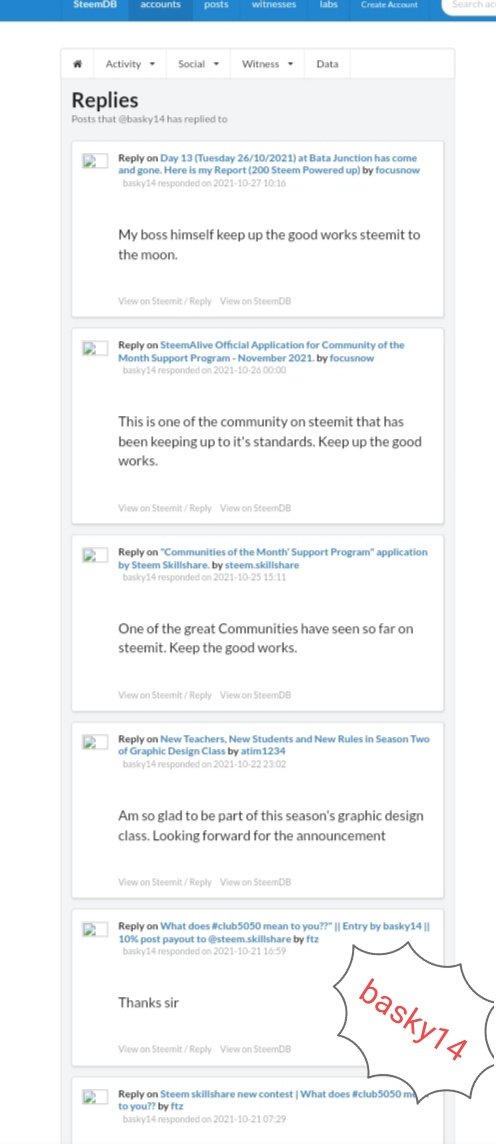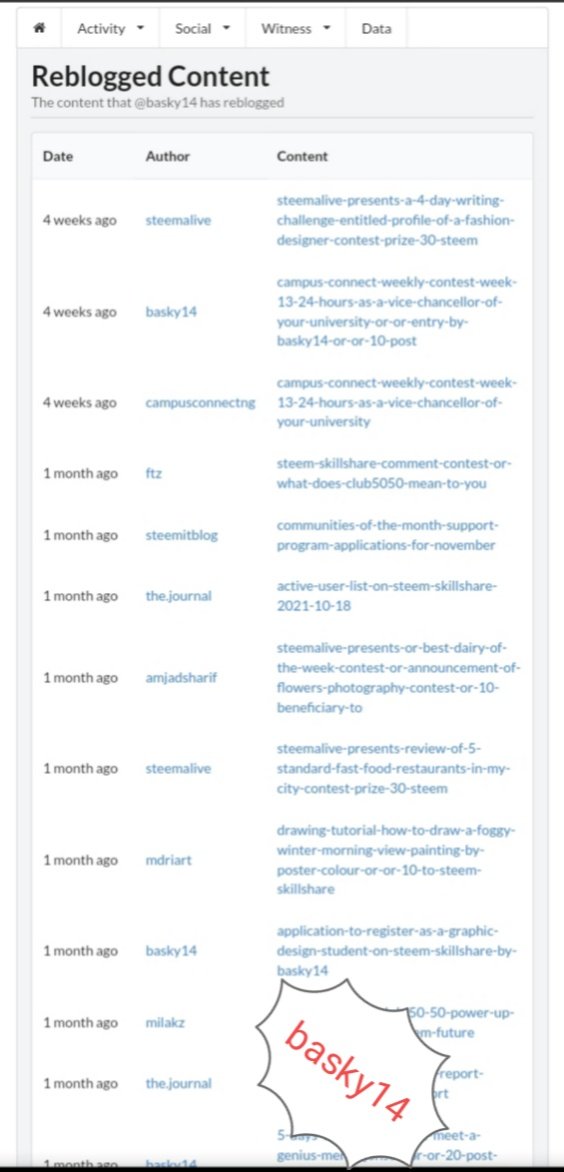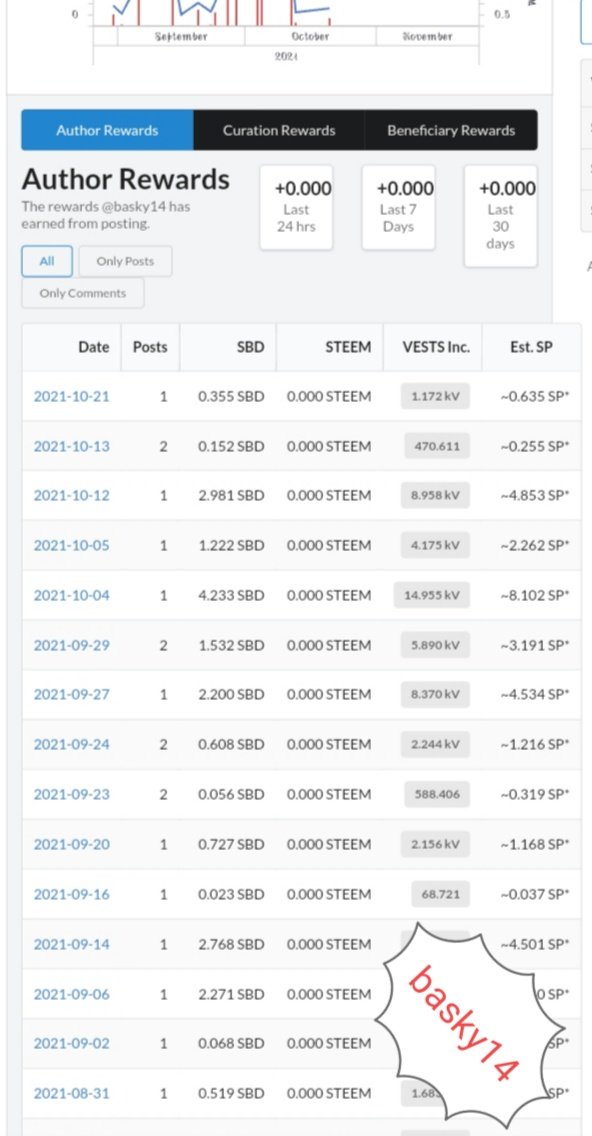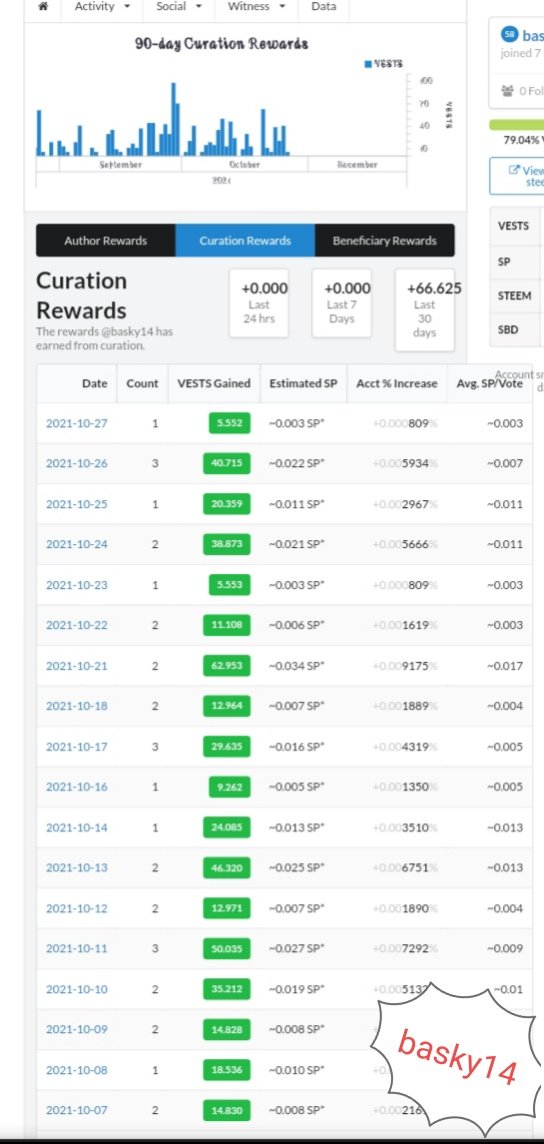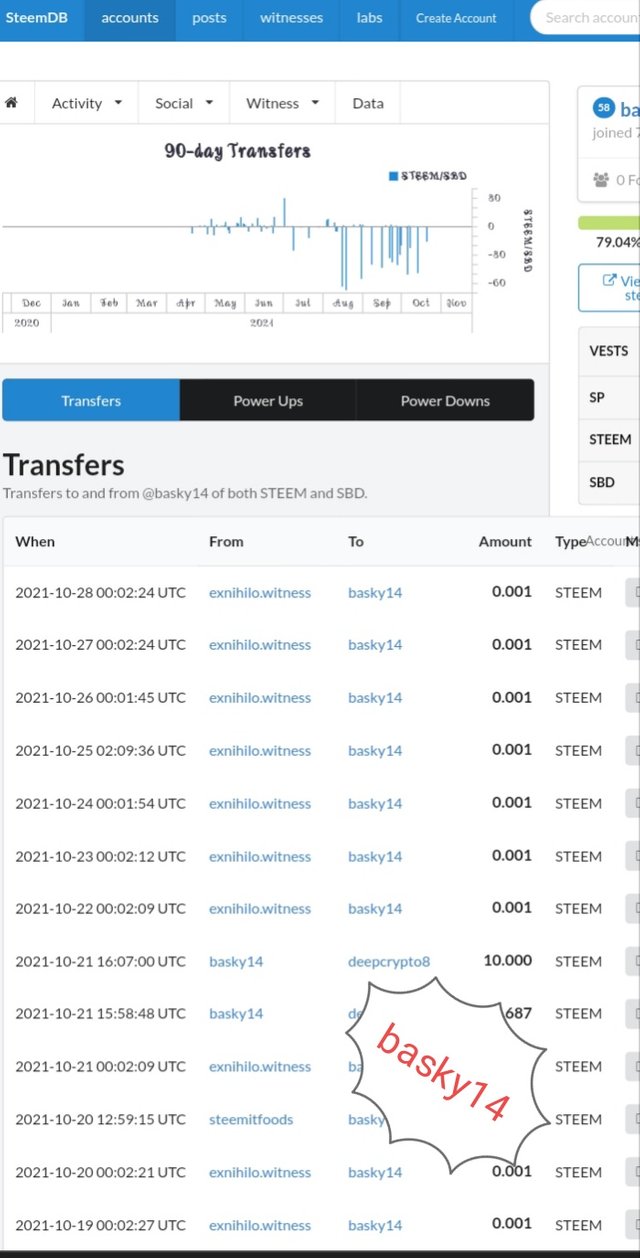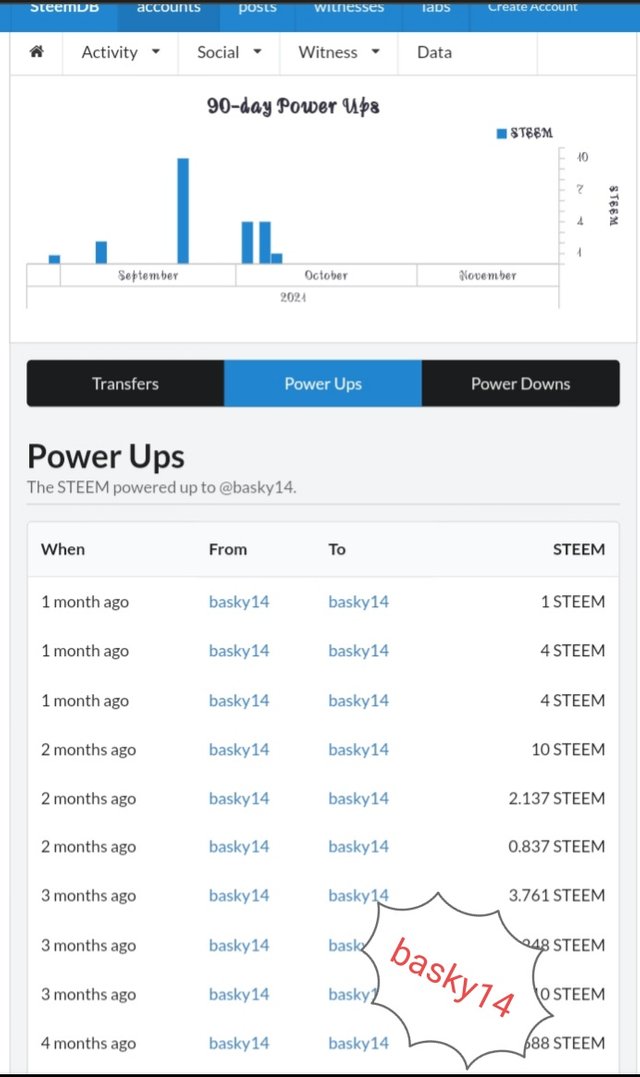 ---
How do I know who has reblogged my post: (Social: Follower, Following, Reblogged)?
Still on the menu bar click on Social with a drop down menu there you find followers, following and Reblogged. By clicking on them you will find those following you, who you are following and those who Reblogged your post.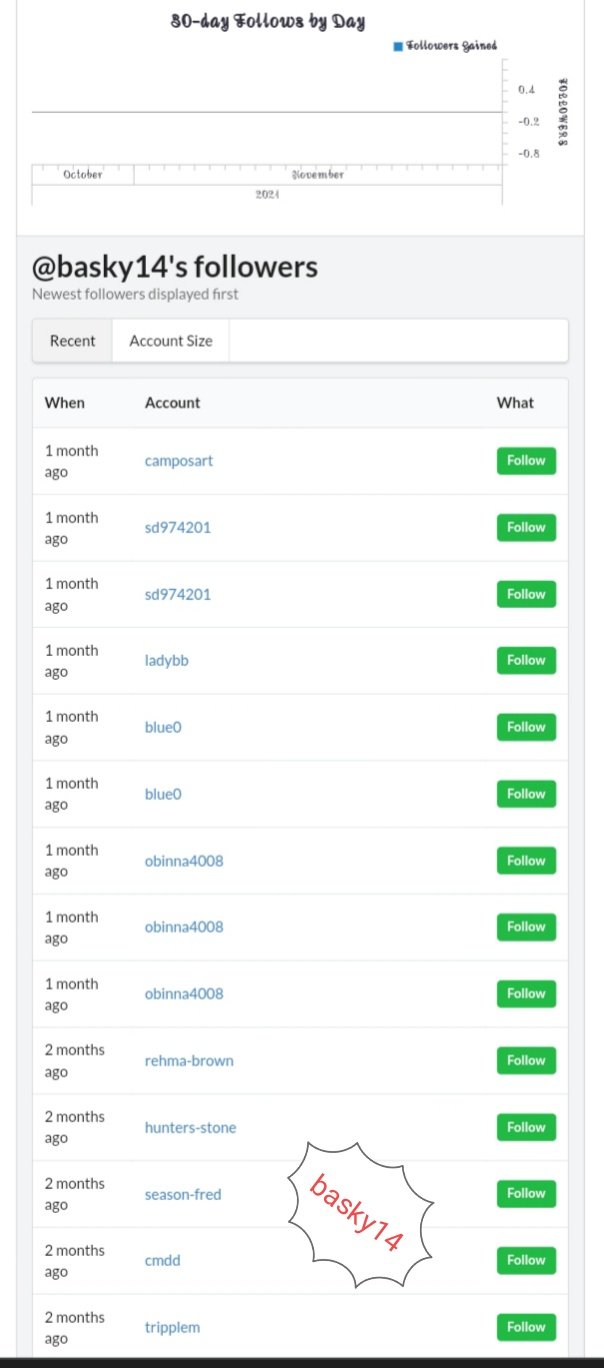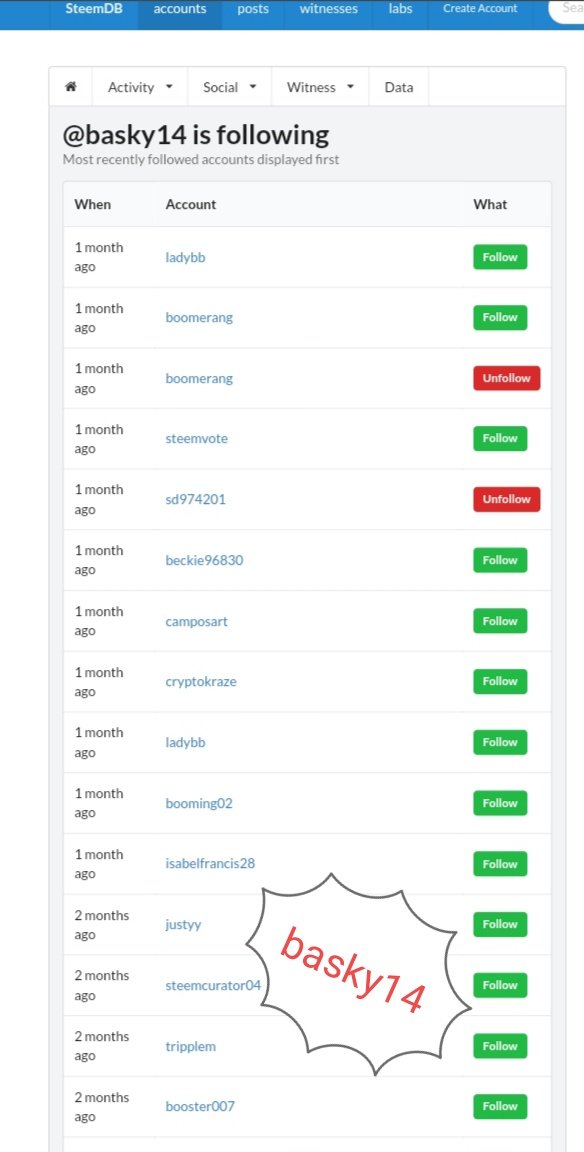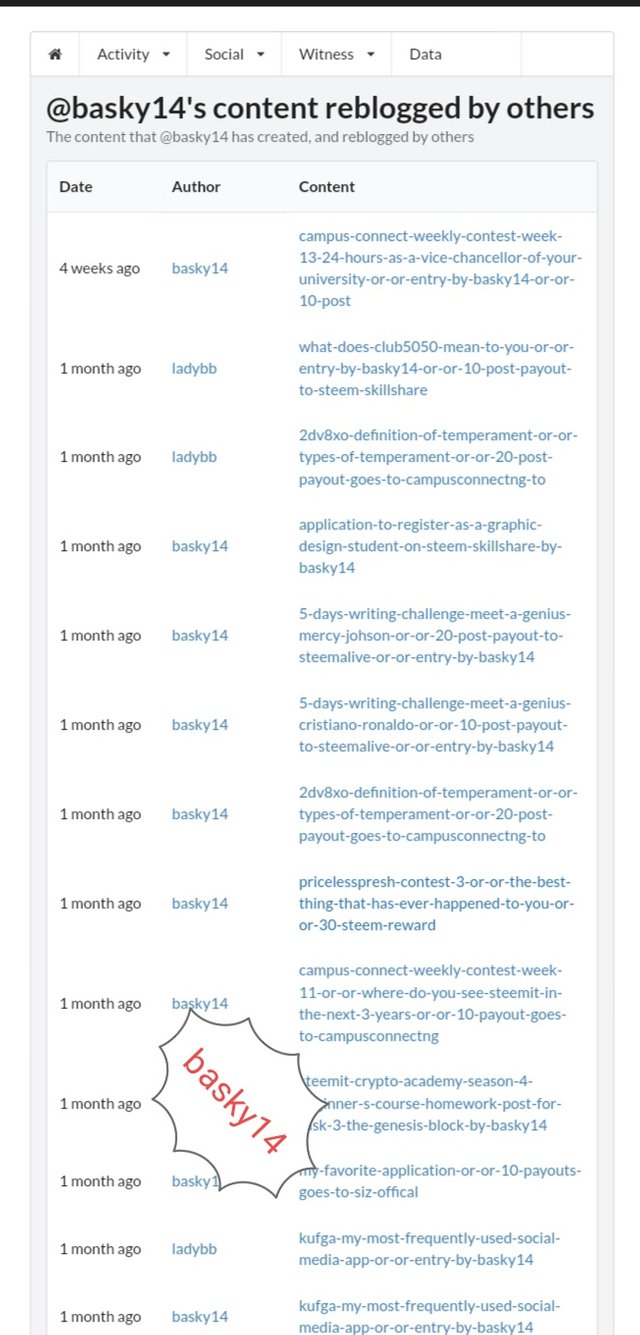 Above are the Screenshots of people who are following me, who am fellowing and those that reblogged my post.
How do I check my Voting Power?
Search for the preferred account, an interface will display showing you the account details. Scroll down to see the voting power of the account.
Conclusion
With the help of this tool on can be able to check his or her account activities and also monitor other people's account. Thanks to
@cryptokannon
for this lecture.
Ccc.
@cryptokannon
@whitestallion
@boss75
@ngoenyi
@bright-obias