Hello great steemians hope all my friends are doing good... I'm by name @babygirl001, I am a new member to this platform , I completed my achievement1 task. It took some time to make my achievement2 post, this is because I needed to fully understand the basic security of Steemit before making my post. Thanks to @emaeyakjames for his stable mentorship on achievement2 post on the newcomers community.
Yes, I have retrieved all my keys on Steemit. The first thing I did after retrieving my keys was to save it in my mailbox account and a screenshot. It can never get missing and I can access it anyway even without my own phone. No one knows the password to my email except me, so it is safe.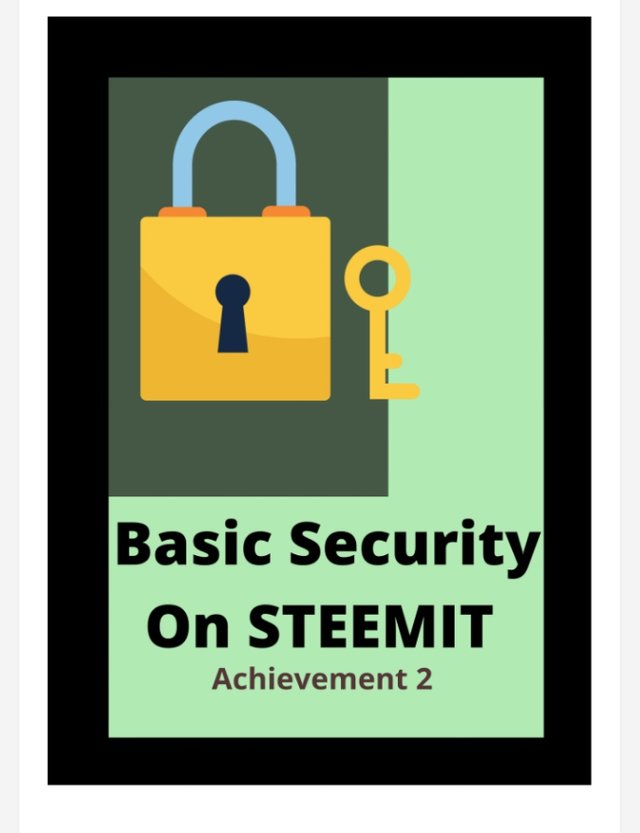 QUESTION 2
Do I know each of these key functions and restrictions?
Yes, , it was well explained and now I know each of their functions and restrictions.
Posting key:
Functions of posting key
It allows us to post anything
Commenting on post
Resteem
Follow or mute other accounts.
Edit Post
Active key:
This key is for sensitive wallet related actions such as:
transferring steems,
powering up your steems ,
updating profile details,
avatar,
placing a market order.
Owner Key:
This is the most powerful key and you can only use it when it is necessary . it is used to change any key of an account, recover a closed account and it gives you full control over your Steem account. It is advisable to store it offline.
Memo key:
It is used specially for private messaging and it helps you to encrypt and decrypt private messages that are sent through the blockchain.
QUESTION 3
How do I plan to keep my master password?
I kept my master password secure by sending it to my Gmail because I am the only one who has access to my mail and I can access my mail anywhere even without my phone.
QUESTIONS 4
What do I do if my password/keys gets missing?
while I was introduced to Steemit, one of the important information I was told is that there is no way I could recover my account if I lose it. Because your account has real value. So I sent my keys to my mail for security.
Question 5
Do you know how to transfer my steem token to another steem user account and how to Power up?
Yes, I know. These are the step:
1). Go to wallet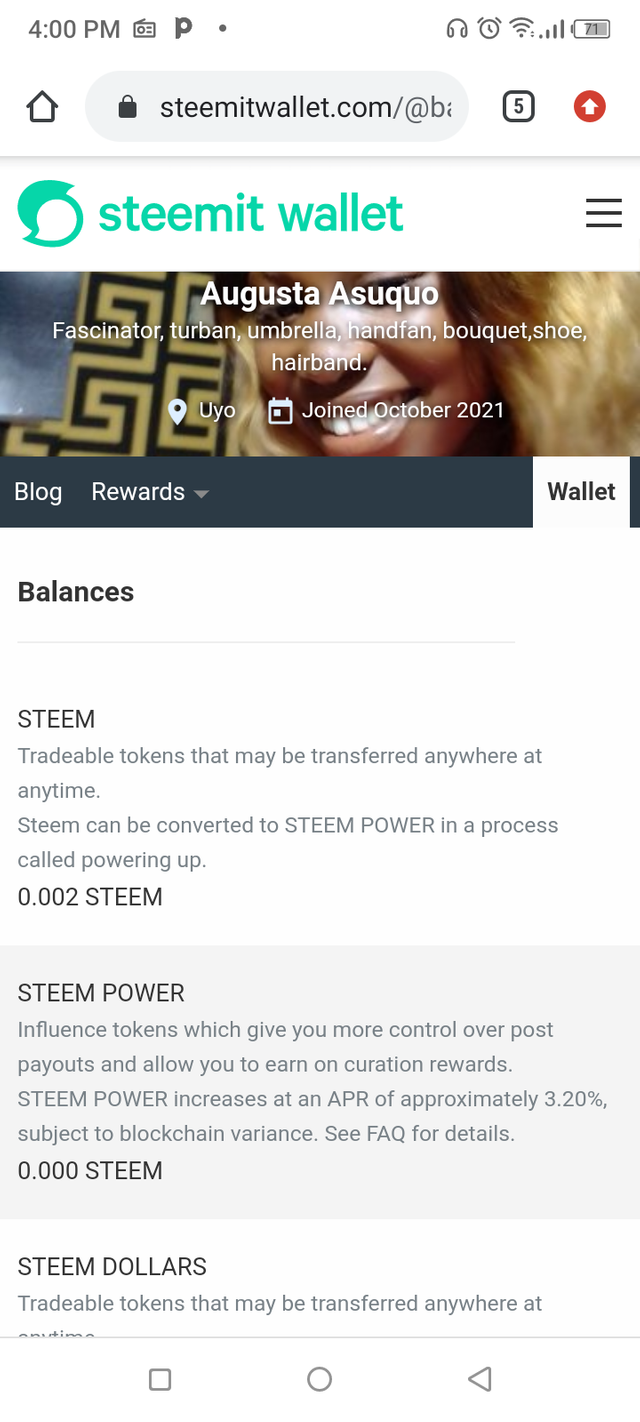 2). Play on the drop down arrow near your steem balance and choose transfer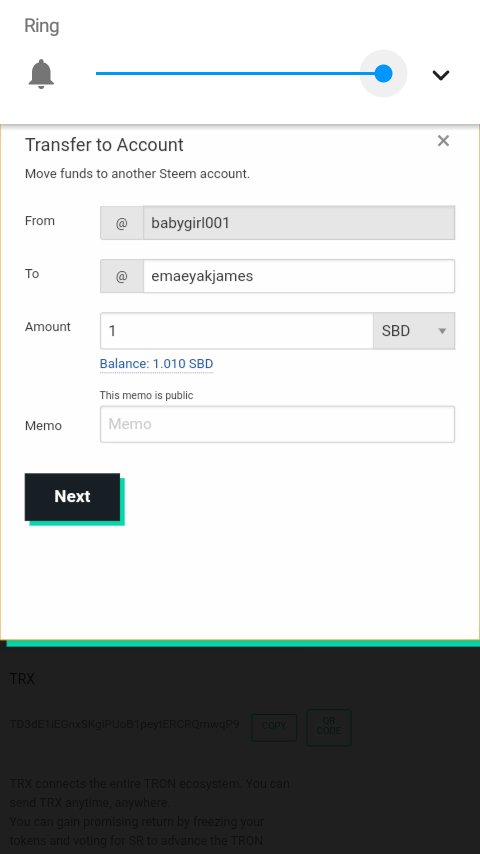 3). Specifying the recipient username the amount and click next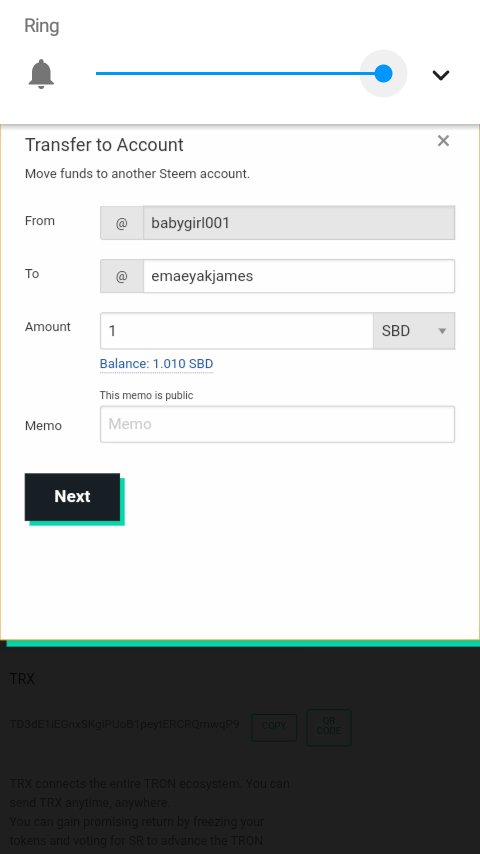 4). Confirm the transfer information and click okay to sign with your active key.
5). Click on the dropdown icon on steem balance, then click on the power up, then enter the amount of steem you want to Power up then click on power to Power up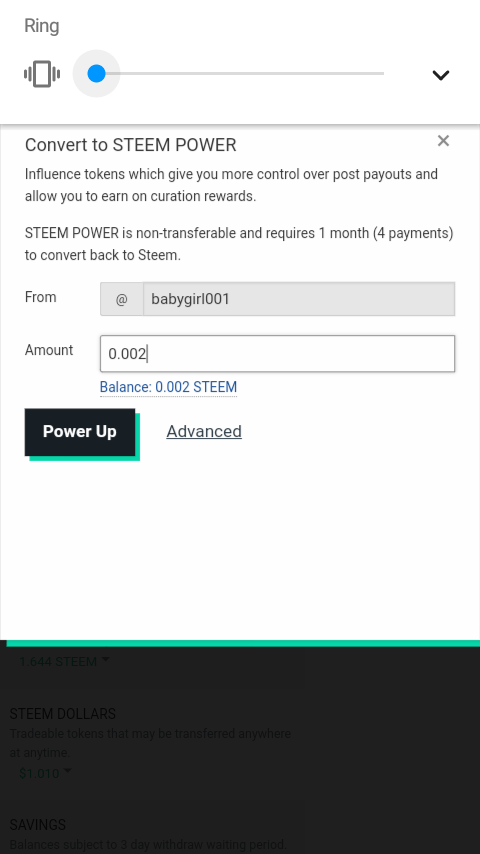 Special thanks to
@ngoenyi