Thanks to @strecoza for this week's contest. I invite @nantaleesther, @brendakim and @littlemissmukene to take part too.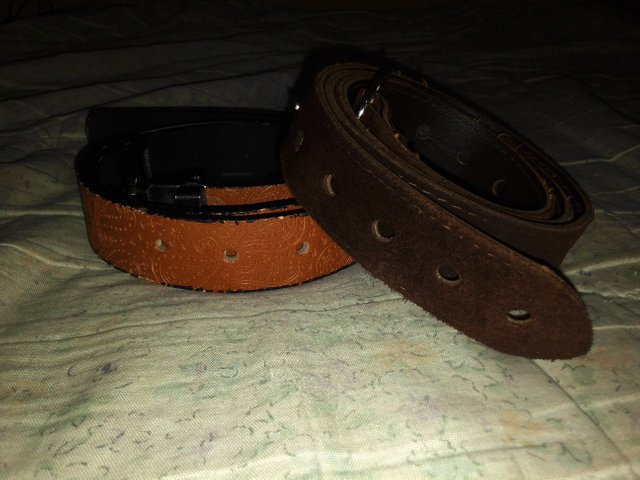 BELTS
This is a piece of accessory that I started to familiarize myself with after highschool. Our school uniforms throughout highschool and primary didn't require any belts and as such, I never got used to putting on belts. Also, I didn't really put on pants when Growing up...it was mostly shirts and dresses and none of them requires belts.
After highschool, i developed a huge appetite for pants and that is when I started using belts mostly. I very much love small belts with various colors. I like to change up the colors basing on the kind and color of pants am wearing that day.
But most of my belts are either black or brown just like the ones in the picture. My favourite color is black so it makes sense that most of my belts would be black.
It feels so weird to put on a pant and I don't wear a belt. It almost felts like half of the outfit is missing. When I go to the boutique to buy pants, I always make it a point that I will not take any pant that doesn't accommodate a belt...that is how much I have grown to love belts.
Even when I buy dresses, I put into consideration that It should have some room for a belt at the very least.