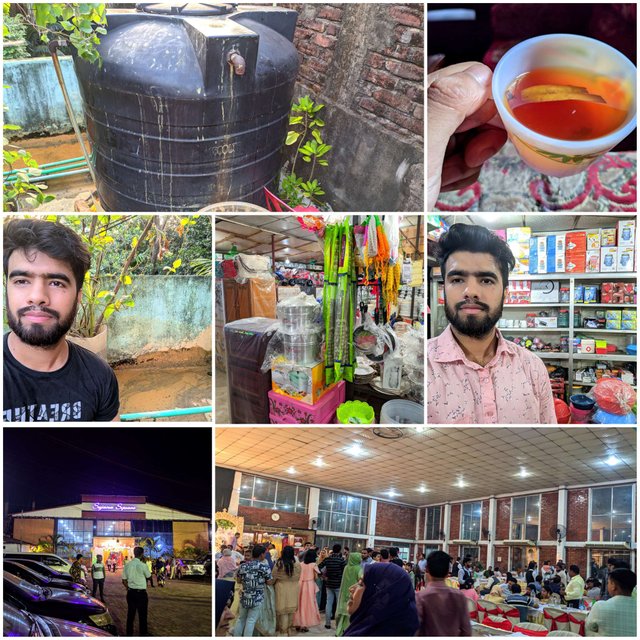 Created via Incollage
I didn't sleep well last night maybe for excessive heat in my room, so I woke up in the morning with a headache. I got out of bed and freshened up and sat at the table to have my breakfast. When I told my mom about my illness, she suggested me to drink ginger tea. My mom made me a healthy tea that had lemon juice, ginger, bay leaves and cloves.
I started to feel better after drinking the tea. I told my mom that there is magic in your tea that after consuming it, the body feels very invigorated. Such healthy tea is very beneficial for normal cold fever. It is not right to take medicine for minor illness as it has many side effects. After breakfast around 8:00 A.M. I opened my laptop and started working.
---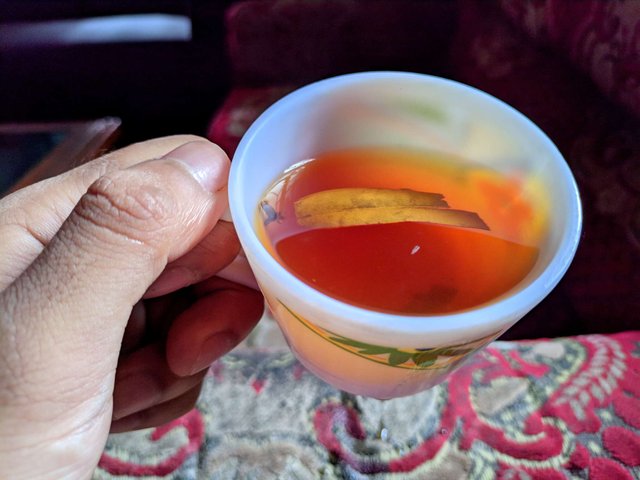 magical healthy tea made by mom/ Location
As I have been selected again for the Individual Curator Competition for the month of October and today was my curation day so first of all I started curating by checking posts. I curated good quality posts by checking posts for about two hours. I worked on my laptop till around 11:00 A.M. a plumber came to our house.
Because he will open the water tank on our roof and clean the accumulated iron inside it. A lot of iron has accumulated in our water tank for quite some time. Once in every two to three years our water tank is completely cleaned as the water tank has not been cleaned for a long time so today the plumber has been brought to clean the tank and I will help the plumber.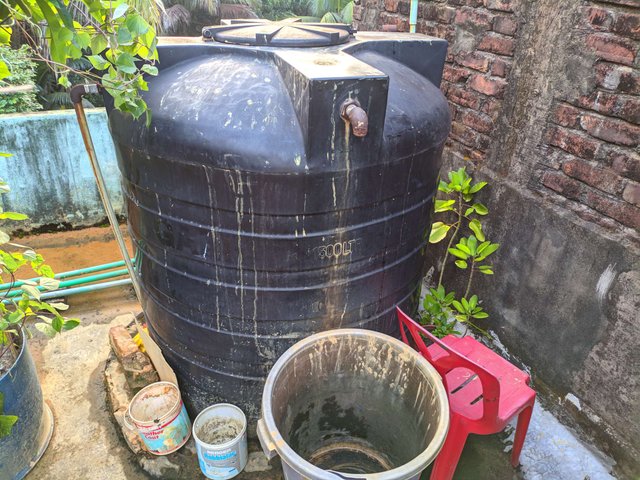 Iron has increased in our water tank/ Location
For about two hours we cleaned the accumulated iron in our water tank. There was so much iron in the tank that when it was drained it was scattered all over our roof. The entire part of the pipe line through which we were draining the waste water had an iron yellow color. I started pouring water there continuously. But after pouring a lot of water, some iron remained.
The plumber suggested me not to pour more water. He said that when these dirts are dry, if I rub them with a little water, they will go away. So I did not pour water as per the plumber's suggestion. My whole body was dirty. It was almost noon to clean the tank and I showered and cleaned myself. Then I had my midday lunch and rested for a while as I was feeling a bit tired.
Iron is still frozen at the exit point /Location
After resting my body felt good then I got up fresh and offered my Asr prayer. Then again at 5:00 P.M I opened the laptop again to curate the post. After curating the post for about an hour I closed my laptop. Around 6:00 P.M in the evening, my mother called me to the kitchen and asked me to eat eggs. Since my body was feeling very weak since morning and also today I did the work of cleaning the water tank so my mom asked me to eat eggs for energy.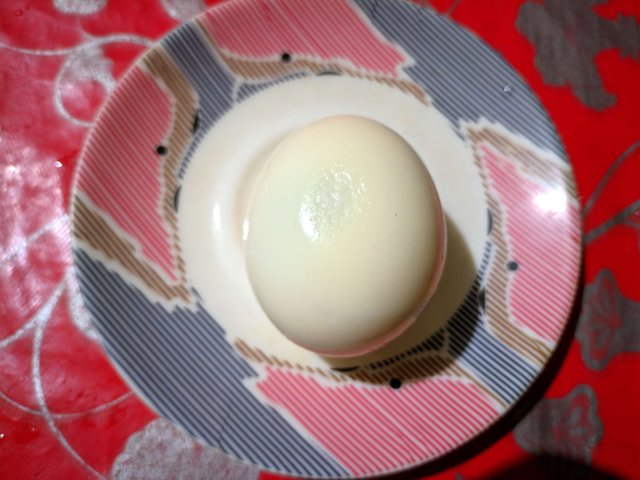 boiled egg in the evening snack/ Location
I had some breakfast with eggs. In the evening I went to the mosque to offer my Maghrib prayer. Tonight we have to go to a party. The wedding invitation is the wedding of my close relative aunt's son. Our whole family has been invited. So around 8:00 P.M in the night, everyone in our house got ready to go to the wedding ceremony.
The wedding will be held in a club. Since the club is far from our house, we have already hired a car. The owner of the car is a brother I know so he came in front of our house on time and waited for us. All four members of our family got into the car and we left for the wedding ceremony.
I got ready for party and got into the car/ Location.I have rented the car for both coming and going. The car was rented for a total of 3 hours..
| VEHICLE | RENT BDT | RENT USD |
| --- | --- | --- |
| CAR | 1000 BDT | 9.87 USD |
We planned to give a gift to attend the wedding ceremony. So after some distance we stopped at a gift shop. After parking the car, me and my mom entered the gift shop to buy gifts. Shop name is RFL gift shop.There were various types of gift items. We had already decided that we will gift a dinner set for the groom. So as soon as we went to the shop, we went to where the cookery items were.
Me and my mom saw some dinner set designs. The shopkeeper is a very sincere person, he showed us good quality dinar sets and suggested us to buy. We liked a dinner set and asked the salesman to wrap it with gift paper. The salesman wrapped our gift in just 5 minutes. Finally our gifts were ready and I picked the gifts and brought them to our car.
Taken from our well-known gift shop./ Location. The dinner set contains a total of 32 pieces of ceramic items..
| ITEAM | RENT BDT | RENT USD |
| --- | --- | --- |
| DINNER SET | 2700 BDT | 26.65 USD |
By the time we reached the club it was almost 9:00 P.M. After parking our car in the parking area, we got out of the car and entered the club.The convention hall name is Sujana Square.After entering the club I met my relatives country as the wedding is for one of our close relatives so all our close relatives here attended the wedding function. It was very nice to meet everyone after a long time and exchange views.
Then I sat down to eat together with my relatives. The atmosphere of the club was very nice. The club was very big in size but it was very hot inside due to the large number of people in the club. My whole body was sweating. Brother, I finished dinner and went out to see the environment outside the club. There was a good cold wind blowing outside the club. I sat on a parked bike enjoying the cool breeze and took some pictures.
Enjoying the cool air outside after dinner/ Location
Then we said goodbye to everyone and got into our car to return home then we reached our home around 10:20 P.M. After reaching home I was feeling some fever in my body. After telling this to my mom, she asked me to take a normal fever medicine. Normal cold fever medicine is always brought in our house.
---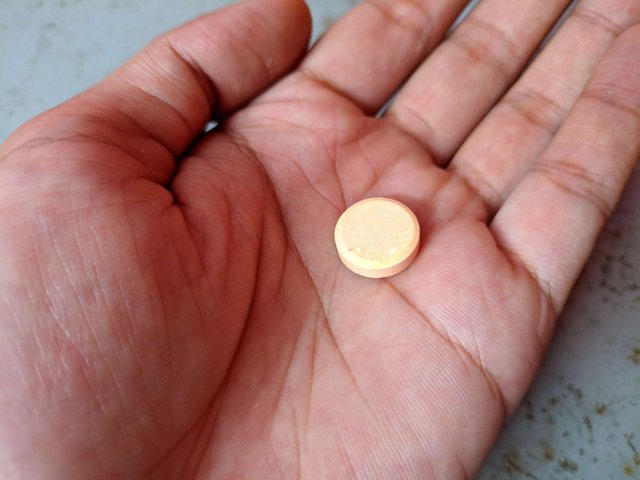 So that we can take medicine immediately during emergency. I don't like to take medicine as it has many side effects. But since today I have done many things together and stay in hot and cold environment, my mom told me to take paracetamol. Finally I took a paracetamol. Then I came to my room and started writing today's activity diary blog.Good Night.
---
Thank You So Much For Reading My Blog