Hello Everyone. I am @msharif
From #Bangladesh

THE DIARY GAME
how are you all Hope everyone is well. I am also well with all your prayers. I always love giving gifts and receiving gifts myself. So whenever someone invites me to something, I always try to take some kind of gift for them.
Because I think giving someone a gift makes them happy and I also like giving gifts. So yesterday I sat down to work after having breakfast like every day. After finishing some work, took a bath in the afternoon, prayed and sat with everyone and had lunch. Then in the afternoon I got ready and went out. I met my friend and talked to him for a while.
After that he left mainly to buy gifts. We have some perfect gift shops here from where I have bought many of my favorite gifts before. So I went there first to buy this gift. Because my younger sister's birthday is coming up, I had already planned what gifts to buy for her.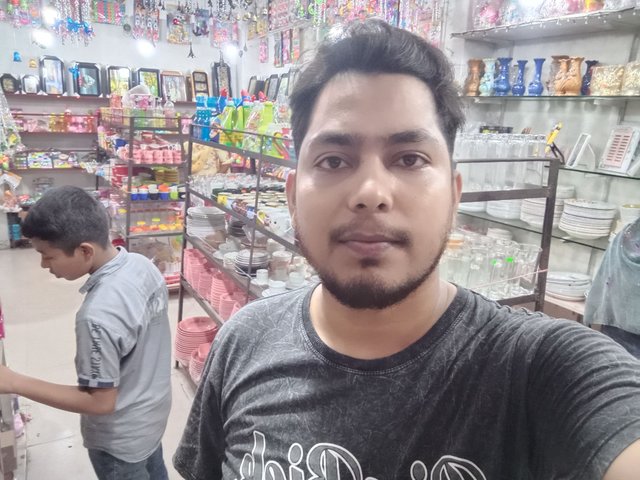 Myself In the gift shop
Location : https://what3words.com/relax.compliant.calculate
After going to that store, first I went around the whole store to see what was new there. First I went to see the show-piece. There are numerous showpieces out there that are just as beautiful to look at and cost much less.
The showpieces here are priced between 100 taka = 4.48 steem to 300 taka = 13.45 steem each. I like these picks very much. I used to buy everything from here to many friends and dear people. I still remember those days.
After that I wandered around the other parts of the store and saw a lot of things. One thing I have seen is that many new things have been introduced which are really our daily necessities.
Then I saw some glass tea cups, mugs and many other things like bowls and plates. Then I asked them their prices and they told me that there are items between 100 taka = 4.48 steem to 500 taka = 22.42 steem. Then I moved forward and looked for my favorite item.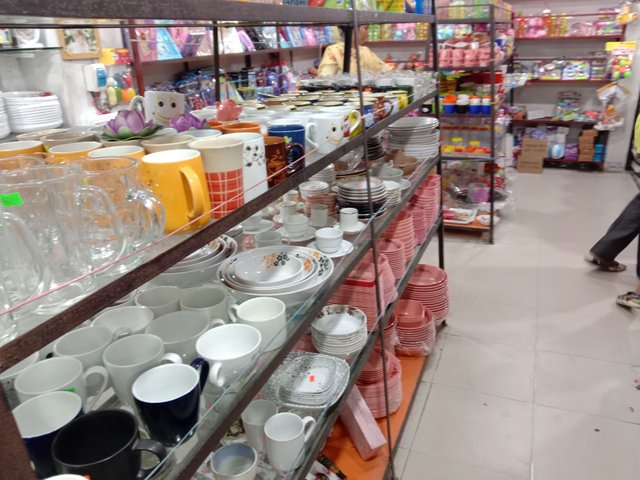 In the gift shop
Then after much searching, I found my favorite digital water flask. The flask temperature of this water is so. As the water temperature will be at the top of the flask it will show. Mainly because of this I bought this water flask and also the water flask looks very smart. If you give this flask gift to someone, he will definitely like it a lot. I bought the flux for 400 taka = 17.93 steem.
Buying a digital water flask for birthday gift.
Then I came home and bought everything. I came home and took out the water flask and checked everything to see if everything was fine. Then I showed the water flask to my wife and she liked it a lot so I felt very happy that she liked my choice.
Then I started my work. Then I finish my day by finishing some work and having dinner with everyone at night.
Checking the flask at home
---
---
Thank you for reading my diary game post. Stay safe, stay happy