Hi steemians a pleasant evening to all
It was a rainy morning when a friend called me that she wanted to invite me together with our other two friends for lunch. It was raining heavily so i told her when the rain will stop i will be there. It was really meant for us to see each other that time because the rain has stopped at almost noontime and the sun shines so bright so i got the chance to have lunch with them.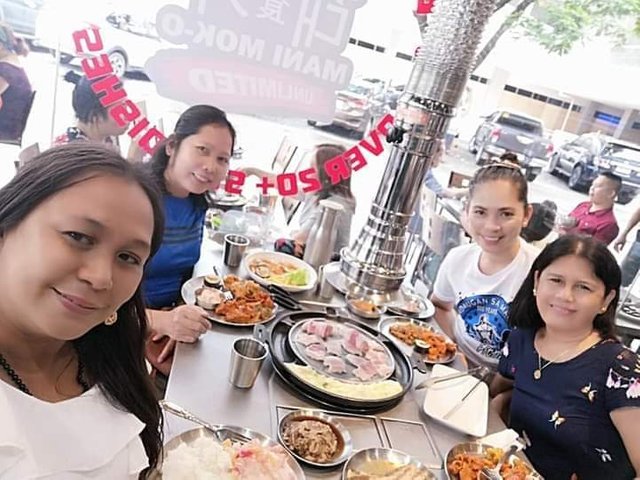 I was grateful for i had reunited with my friends again. It was because of our working scheduled that hindered us to see each other often. So it was the time we spent together happily with the delicious foods on our table.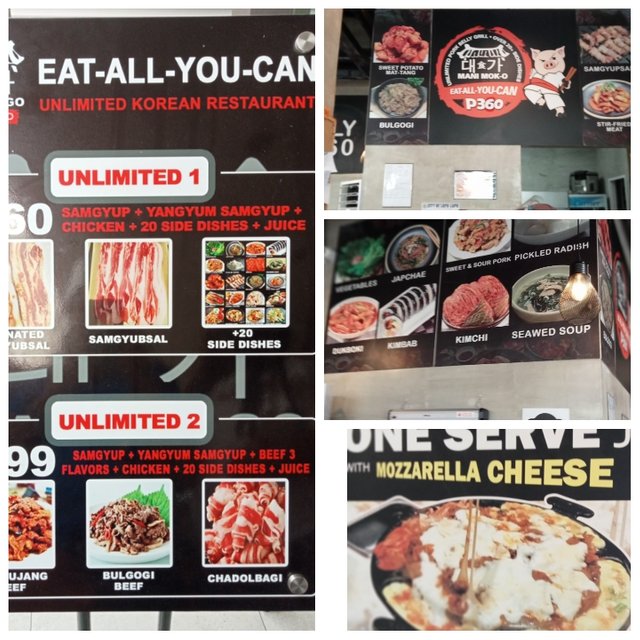 We were at the Unlimited Korean Restautarant located at City Times Sqare of Basak Lapu-Lapu City. They have different kinds of korean foods but they also have filipino foods like rice, beef and pork that the customers will grilled while eating some other different kinds of foods.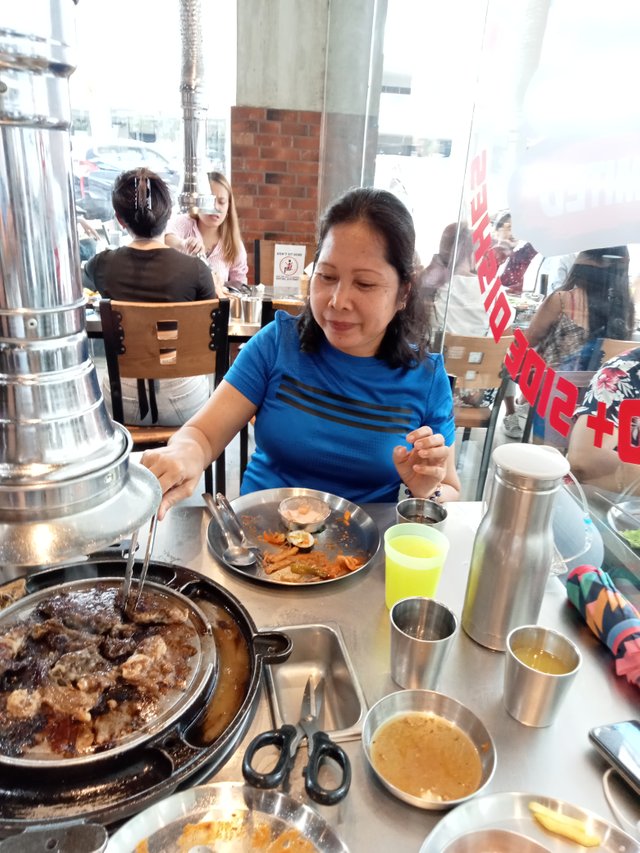 It is an eat all you can a buffet style and self service so we can get and eat all we want but be sure no left overs on our table or else we can pay an additional payment.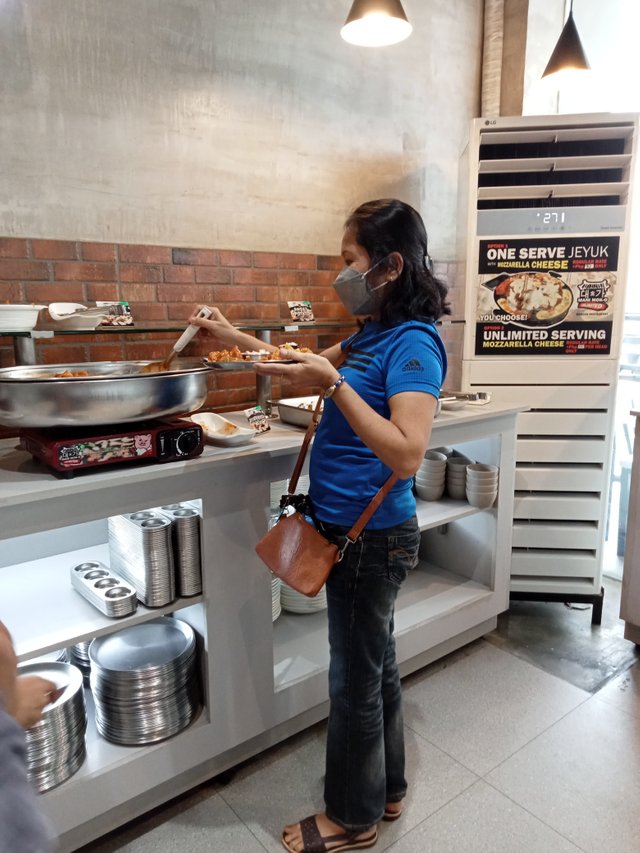 There were different kinds of foods displayed and we can get an unlimited amount of all kinds of foods, but we have to empty our plates and eat all what we had on our table before we leave.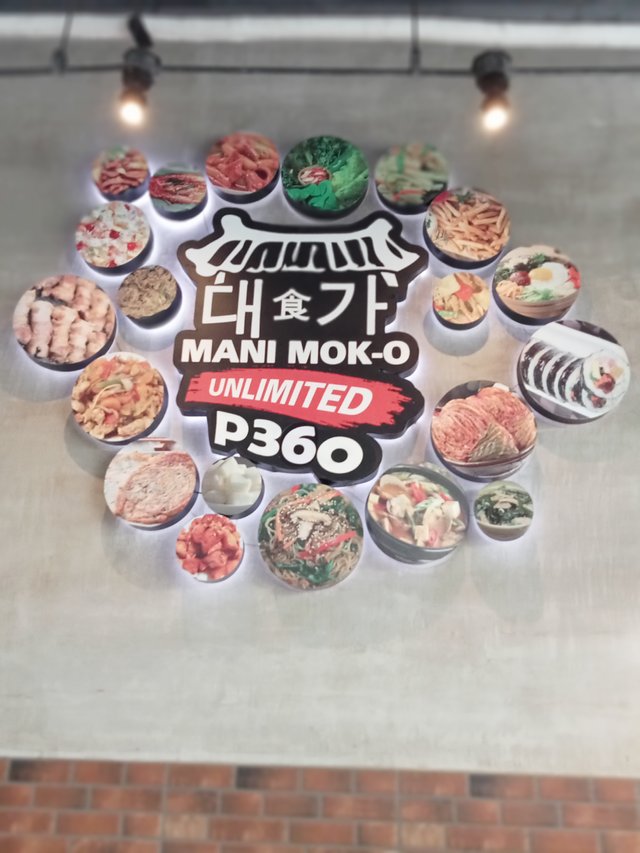 We choose the unlimited 1 which cost 360.00 pesos each person that is approximately 8 US dollar. Each customers were not allowed to stay more than two hours inside the restaurant so that other customers can take place.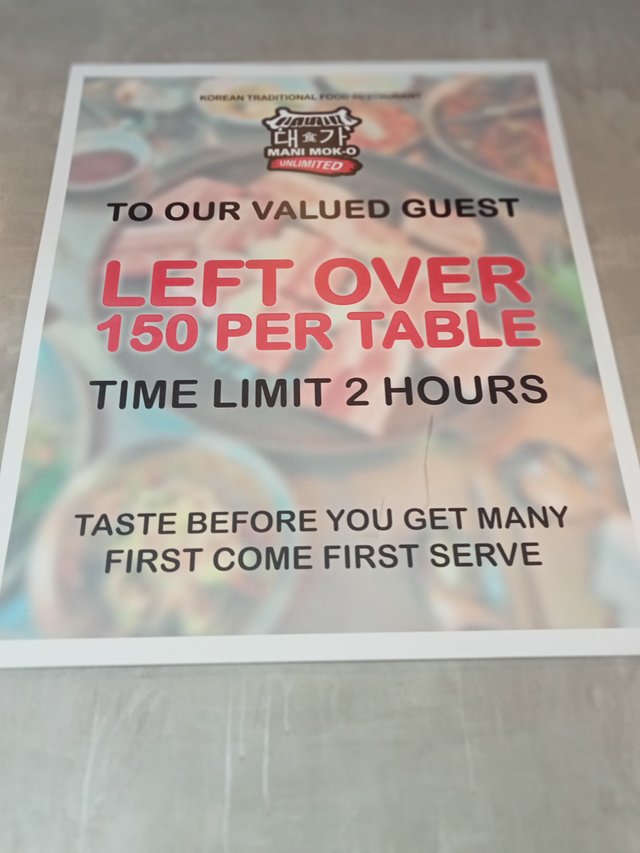 I had a full stomach because their foods taste really good with their unlimited drinks so were enjoyed eating. They have the menu but every foods was displayed on the counter to be easy for the customers to choose the best foods to eat. We were so glad that we were together after a month of not seeing each other.
10% of this post goes to steemitphcurator.
Stay safe and God bless eveyone.
Always,
Sweetspicy