---
Greetings, Steemians!
We just posted the Official list of entries of our previous contest and in a short while we will be announcing the lucky winners.
Thank you so much for your participation, and we hope to receive your entries in our future weekly contests.
At this juncture, we will present to you our newest contest for this week.
---
ABOUT THE CONTEST
---
As part of #SteemitPhilippines goal to increase interaction within and among its members we are hosting various CONTESTS presented to you every week.
And since Steemit Philippines Community obviously originates from the Philippines and run by Filipinos, we would like to introduce a contest that would help in promoting our beloved country to our visitors and to those who will be able to read the entries wherever they are located.
For our visitors from other countries you may check the mechanics of this contest to know how you can participate and get the possibility of winning a prize, at the same time get the chance to be upvoted by booming or steemcurator01.
---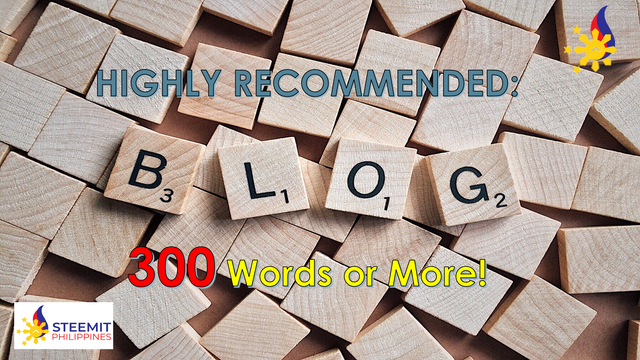 Image Source
MECHANICS
---
For this contest, we require you to think of your own title. It should be related to the content: brief and catchy. Hence, DO NOT include STEEMIT PHILIPPINES CONTEST on your blog title.

Create a blog and tell us about your Dream Tourist Destination, either you were able to visit such tourist spot or still dreaming and planning of going there in the future.

The tourist attraction/s should be situated here in the Philippines.

You can present 1 or more tourist attractions/amazing places in the Philippines that you have been or plan to visit in the future.

For our visitors from other countries, you may search for a beautiful place, mountain resorts or stunning beaches in the Philippines that you would want to go if given the chance to visit Philippines in the future. For those who were able to visit our country in the past, you may share us your experience too!

At the end of your blog, mention that this is your entry to the Steemit Philippines contest.

Submit your entry to the Steemit Philippines community. One entry per person. You must be a verified Steemit Philippines member: Verification Process.

Since this is a narrative story, the content must be 300 words or more. Also, it should be plagiarism-free content.

Attach at least three photos and if it is not your own photo, please source it properly.

Set as 20% benefactor our community account @steemitphcurator (Optional)

Invite at least 3 of your friends.

Comment your link in this post.

Share it to your Facebook or Twitter account and add a proof of share.

Use the following tags as your tags:
---
CRITERIA
---
Here are the key points on how to ace the contest:
| Criteria | Description |
| --- | --- |
| Content | Connection and significance of the contest theme |
| Structure | Clarity of the story; easy-to-read |
| Style and Creativity | How you format and retell the story |
| Originality | Authenticity; Plagiarism-free content and must be #steemexclusive |
---
PRIZES
---
First prize: 15 STEEM
Second prize: 9 STEEM
Third prize: 6 STEEM
---
JUDGES
---
---
DEADLINE
---
This contest will run from May 4, 2022 to May 11, 2022.
Note 📝
By using the #steemexclusive tag, make sure your blog is exclusively posted in Steemit Philippines, not elsewhere.

You can only use the #club5050 tag if you have powered up already and your power-up is equal to or more than your withdrawal transaction.

Also, eligible #club5050 members will be prioritized for booming support recommendations.
So what are you waiting for? Let's beat the heat and keep the ball rolling!
cc. @steemcurator01 and @disconnect
---
Mindanao Moderator,
---

---
If you want to help our Community by delegating and curating, you can do the following.
1. Quick Link
I've created an easier way to be able to delegate just select the link below.
Delegate 50 SP | Delegate 100 SP | Delegate 150 SP | Delegate 200 SP | Delegate 250 SP | Delegate 300 SP | Delegate 350 SP | Delegate 400 SP | Delegate 500 SP | Delegate 750 SP | Delegate 1000 SP
2. Delegate to how much you want.
To be able to delegate use the link.
---
3. Use Steemworld.org
Go to https://steemworld.org then log in. Just follow these simple steps.
Go to the Delegations Option


In Delegations, go to Delegate so you can delegate.


Type steemitphcurator and the amount of SP how much you want to delegate.

Then use the Active Key to make the delegation successful.
---
For the full tutorial on how to delegate and follow the curation trail of the @steemitphcurator community curation account, please go to @loloy2020's Tutorial. Just click the link below.
---
Hopefully, it will go through and be supported by the Steemit Team and Curators. Many thanks to the Steemit Team for their support.
THANK YOU TO EVERYONE WHO SUPPORTED OUR STEEMIT PHILIPPINES COMMUNITY
Many thanks to all and God all the praise and thanksgiving !!!