To be honest, I supposed to be happy after three years of not coming home. I supposed to be happy that the people are already free to move after the pandemic. Though, there are still many precaution anywhere. They continue and very vigilant and I love how they do it for the welfare of the people to be safe. The most uncomfortable and unforgettable experience during the pandemic was the death of my mother. I didn't able to come home because of the massive lockdown in Saudi Arabia . Coming home without my mother is not easy. But seeing my father so.healthy made my day. We all bound to our final rest, I believed Nanay is in Heaven.
May 23, 2022
My sister, a midwife working in the city met me in Dao Terminal at 9pm and contact a driver to bring me home direct to our home wherey father's living.
During my first night, I knew my mother was there beside me because of the butterfly slept with me in my pillow. Another butterfly I thought it was my grandmother who died last 2015. She loved me being her first grandchild.

He is my 72 years old father, a loving father to us.
May 24, 2022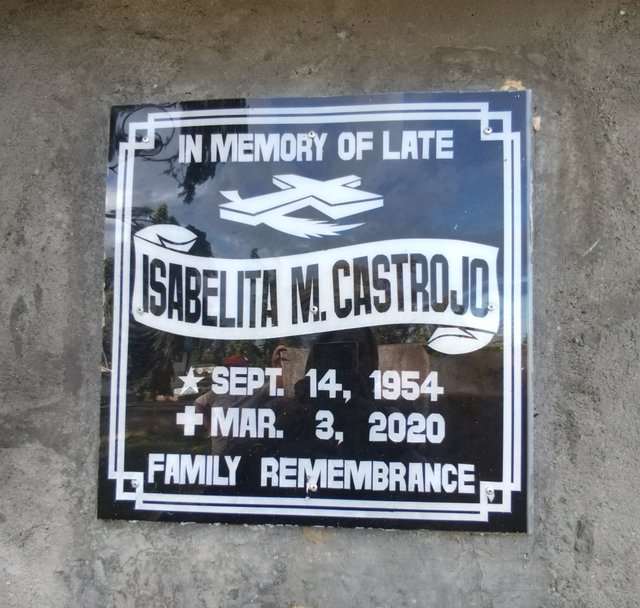 This is the tomb of my mother.
I was tired and sleepless but earlier in the first morning of my arrival, I need to go to my mother. The beautiful morning made me move quickly riding single motor from the mountain going to the cemetery. I was so excited and felt the lovely in my hearted for my mother.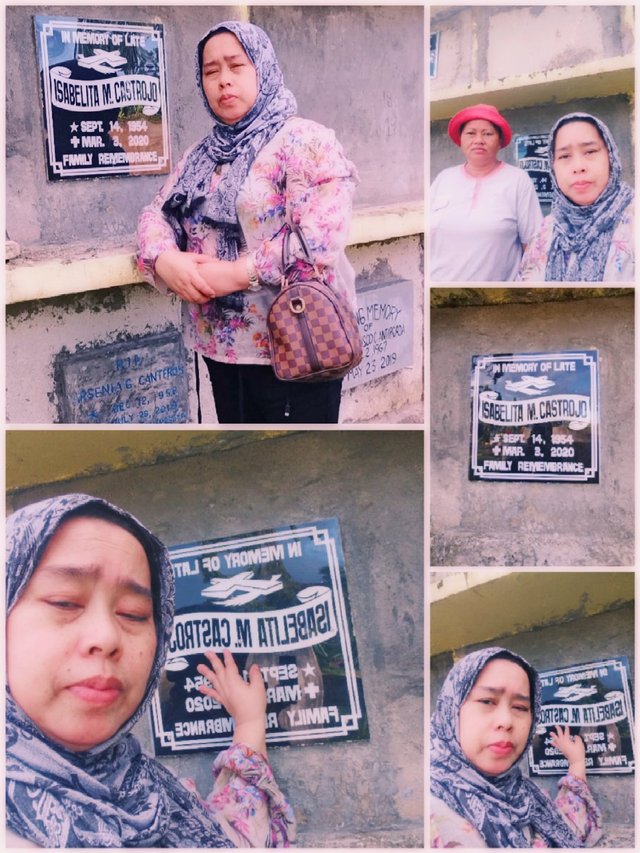 It wase amd my sister. I felt subside to my emptiness. I knew she is always in my side, to care for me.
A Short Story About Me and My Mother
She became a mother when she was young at 16 years olds and she felt hard to adjust her motherhood. She was hitting , spanked me so badly. It was her mindset to disciplined me to knew how to be a responsible child. She thought me how to cooked and worked when I was 5 to 6 years old. At my younger age, I knew how to cooked and I was watching and taking care of my siblings. People said, she abused my childhood. Instead of hating my mother, I learned to loved her so much because of what I am now, a hardworking child and became a women's with strong determination in life. I owed her my life and I missed her
May 25, 2022
The day was set for our beach party in local beach in my hometown. I preferred the place where my childhood was a part on in. I ignored the expensive beaches because it was not part ofy childhood memory and I don't have money to spend extravagantly. My sister and her husband bought all the foods and they cooked. My brother working in Cebu spent money and they never bothered about the expenses. We rented cottage and Karaoke unit for us to sing until night. We went there at 10 am while my brother arrived from Cebu at 1pm.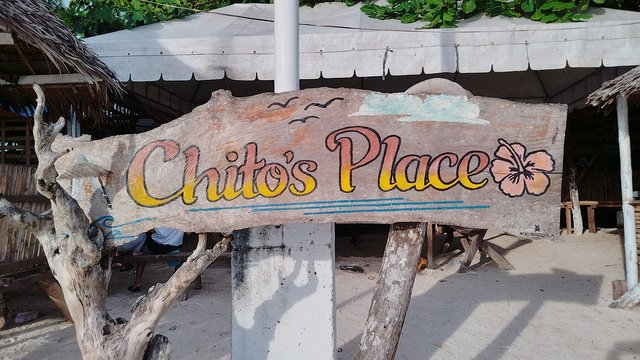 The Chito's Place located in Basdacu, Loon, Bohol- the Boracay of Loon, Bohol.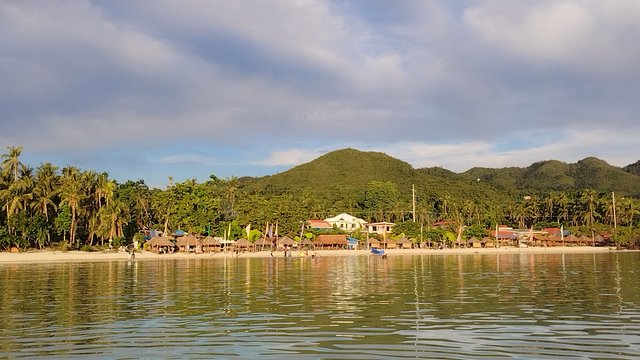 Taken this picture when I was on the seawater. I saw the spectacular view of the higher mountain and the sea.
About My Hometown Loon, Bohol
LOON

Municipality in the Philippines
Loon, officially the Municipality of Loon, is a 2nd class municipality in the province of Bohol, Philippines which was established in 1753. According to the 2020 census, it has a population of 44,224 people. Wikipedia
ZIP code: 6327
Mayor: Elvi Peter L. Relampagos
Barangays: 67 (see Barangays)
Weather: 28°C, Wind NE at 6 km/h, 76% Humidity weather.com
Local time: Monday 7:54 AM
District: 1st district
IDD: area code: +63 (0)38
Neighborhoods: Basdacu, Song-on, Nagtuang, Barangay Candavid
[Source](Loon Bohol https://g.co/kgs/VwBtDR)

Stay tune, more stories about my short vacation in my hometown.

To be continued!
Steem On Bearish or Bull!