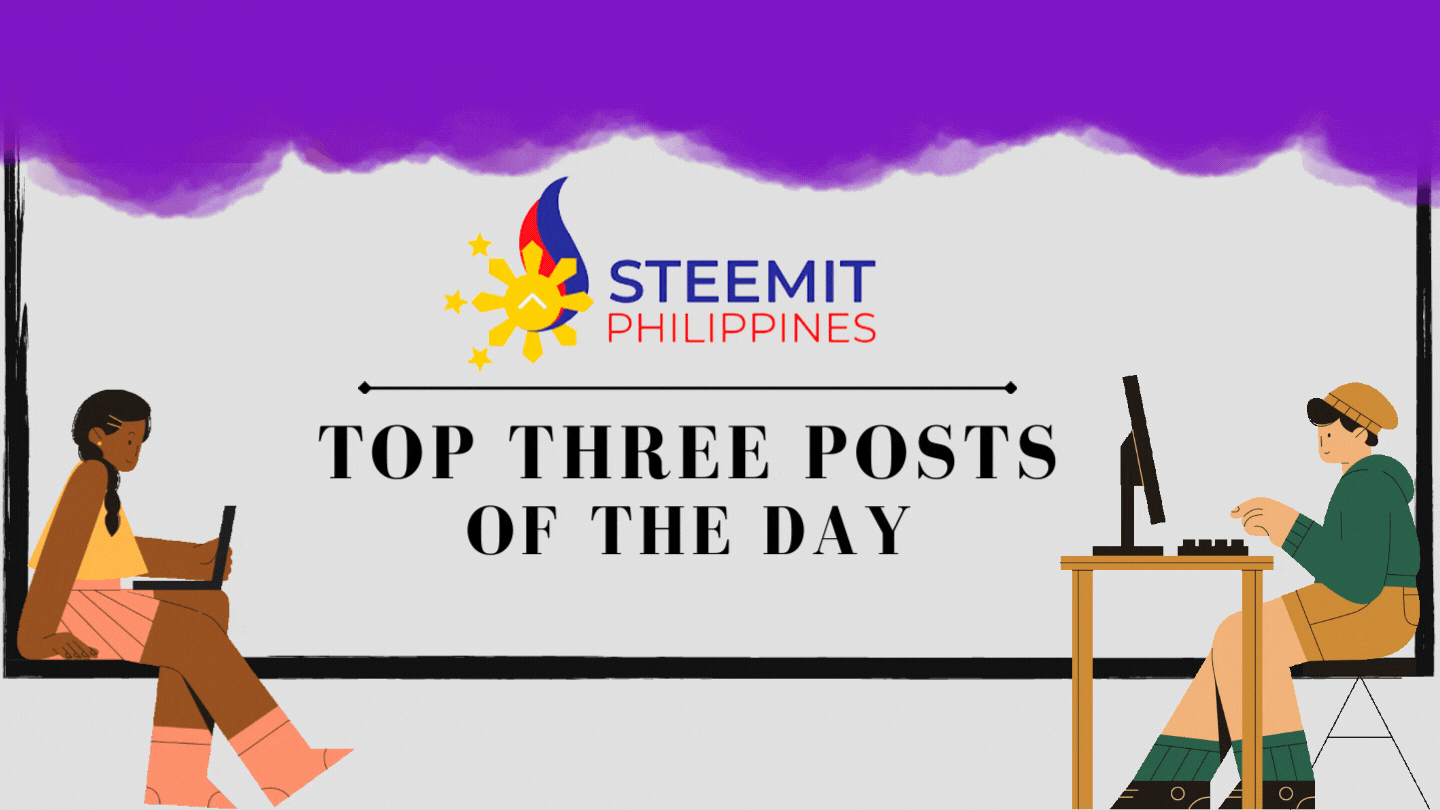 Good morning WORLD, good morning PHILIPPINES, good morning #SteemitPhilippines!
This is @long888, and I am tasked to pick the TOP 3 Post for today.
I AM HAPPY FOR THE TASK
Once again, I would like to express my gratitude and cheerfulness for this new task. I'm happy because I can be a reason for someone's joy or accomplishment because those who will be picked will have a great chance to be one of the beneficiaries of @booming support.
Although as we expressly explained in our previous posts that being selected for the Top 3 posts of the Day won't guarantee 100% support from the Steemit Team but somehow there's a high probability that you will be up-voted with a considerable amount.
NOT EASY
I can say that this is not an easy task, I actually had gone through a number of new posts and found a few that were supposed to be nominated, unfortunately, they failed to pass one criterion which is to have at least 300 words of content.
WHY IT IS IMPORTANT
Please be reminded that aside from the other criteria in selecting the Top 3 Post, it is also essential to make your article a little bit longer or at least not less than 300 words, because even if your post is good enough or you have used amazing original photos in it, still we cannot consider you if you only have few texts or below 300 words.
Aside from that, those who will be eligible for booming's support or even with the huge upvote of steemcurator01 should be part of #club5050 or you can opt to participate in the #SPUD4STEEM every first day of the month. This will be one of the qualifications to be recommended for booming support.
MY TOP 3 POSTS of the DAY - 05-14-2022
Now without further ado, here's my pick: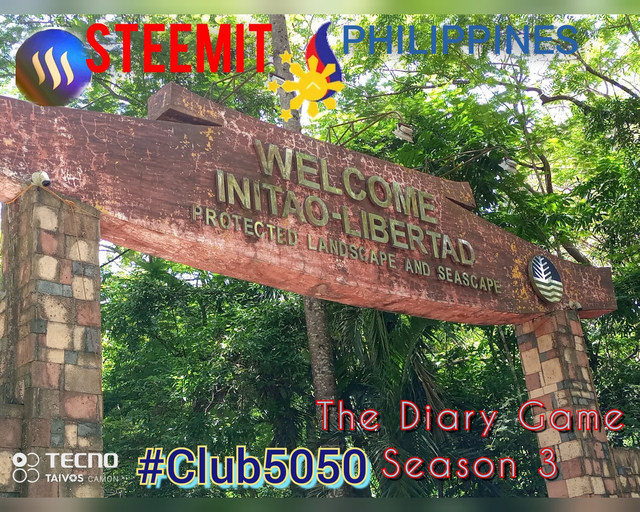 https://steemit.com/hive-169461/@louie35/club5050-the-diary-game-season-3-going-to-laguindingan-international-airport
Hi good day sa lahat ng steemians God bless us all. Araw po ng huwebes Mayo 5 2022,hinatid ko po ang aking pastor na si @dodzz sa laguindingan international Airport, bago po kami pumunta sa airport ay nagtrabaho muna kami sa bahay ni pastor,mga bandang alas 9am ng umaga ay umalis po kami papuntang airport mga 1 hour and 30 seconds siguro ang byahe namin kasi mabagal lang po ang takbo namin, hindi nman po na si pastor kasi 10:30am ay nakarating na kami sa airport at ay flight ni pastor ay 11:25am kaya pagdating namin sa airport ay nag check .inn siya kaagad at umuwi na rin ako,di pa ako nka labas ng airport ay kumuha mo na ako ng lawaran sa labas ng airport at ng selfie☺️☺️☺️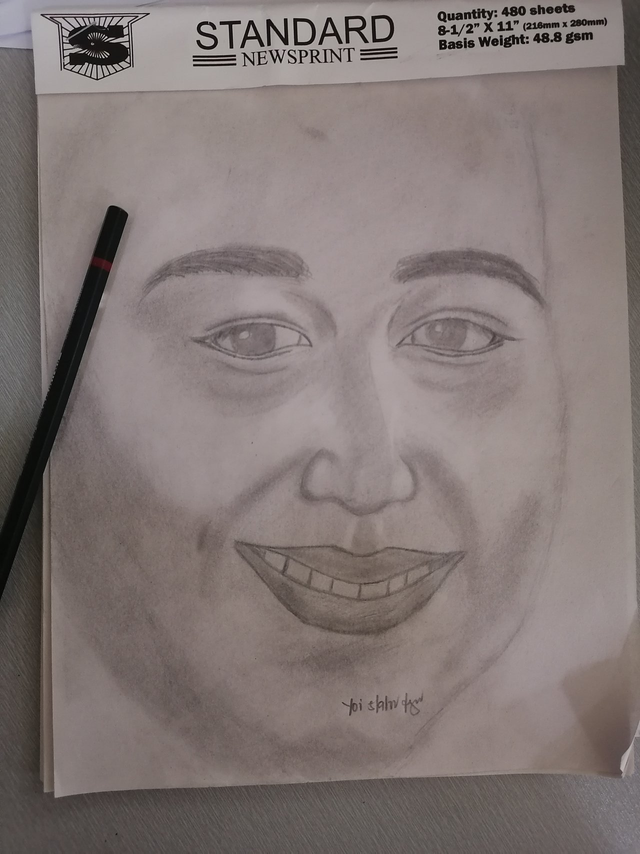 https://steemit.com/hive-169461/@yoieuqudniram/alone-and-hungry-my-election-2022-experience
Drawing indeed won! Here is what I did. I tried to draw my face but since it has been a long since I draw, I forgot, and well here it is, I have drawn a face that does not look like me. To tell you frankly, my drawing looks better in person than what is captured here.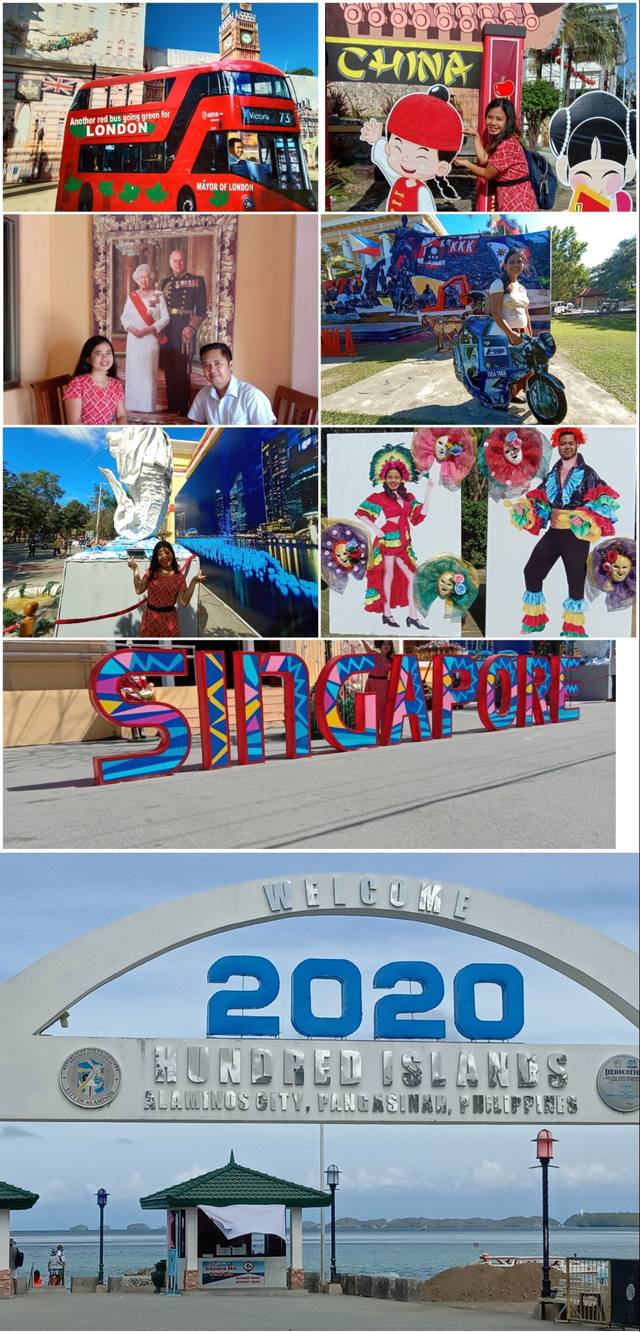 https://steemit.com/hive-169461/@shula14/traveling-around-the-world-without-riding-on-a-plane
Traveling around the world? It's my dream. But I don't have much money to travel around the world. Oops, there's a good news! This is only in the Philippines. I could visit my dream Countries only using my feet. It's a dream come true indeed!
Let me show it to you.
They do this once a year. There are contests that mimic different places in the world.
So there you go ladies and gentlemen, I encourage you to pave a visit to these three great works of our members.
---
---
SOME IMPORTANT INITIATIVE/PROGRAM/PROJECT/CONTESTS THAT YOU SHOULD NOT MISS TO JOIN OR PARTICIPATE:
A. CLUB5050
This is an initiative by the Steemit Team to encourage everyone to regularly power up at least 50% of the amount you had withdrawn from the platform.

This also aims to help everyone to increase his or her STEEM POWER which could grant him or her the ability to curate other works for a considerable amount.

This will also allow everyone to be of help or someone who supports building this ecosystem firm and strong which is advantageous for all of us members.

This will also make the author get the chance to be upvoted by anyone from the Steemit Team.
If you want to know more about this program please visit this LINK.
B. Diary Game Steemit Philippines Contest - This contest has run for several weeks already and it is one avenue where one can share relevant happenings in their lives. Remember that by reading stories of other people, one will get to learn lessons in life which is also very important for us to face our own challenges.
---
Keep safe everyone and God bless!