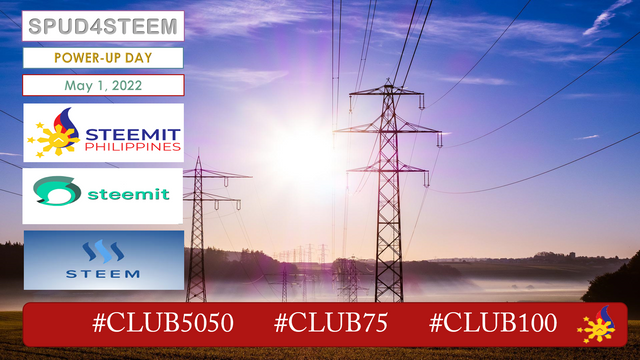 HELLO STEEMIANS!
I'm so glad that after quite some time, I think 3 months to be exact, since my last power-up. I mean no, only in participating in the #SPUD4STEEM, the power-up campaign initiated by @kiwiscanfly but I remember I powered up twice lately just to keep my place in #club5050.
Again by participating in this power-up campaign, I am hoping to be given the chance to win a delegation for 21 days, but I doubt it could happen as I only have a few steem to power up this time.
Anyhow and as I've mentioned last time, I am jumping on the bandwagon again LOL. I know a lot of #steemians and communities are participating in the power-up campaign initiated by @kiwiscanfly now and here I am also doing my part.

What I always felt
I am also grateful I am already qualified for this challenge, it's been my great desire to win a delegation not just because of myself but because I am thinking of my co-members who sometimes get zero in their posts. It's been quite some time already since I stop upvoting myself. That is why if ever I get a delegation it will be used 100% in curating other posts, not mine.
And not only that, because of my power up today I maintain my status being #club5050 #club75, and #club100 member for a few months now.
Anyway as of this time, I have a total of 170 STEEM ready to be powered up and this time I decided to spend them all for power-up. My current SP is 1,508 and I will do my best to constantly increase it until I will reach 5,000 SP.
What I want with my Account
I want my account to have at least a considerable amount of SP so I can curate more #steemians with a little value on my upvote.
So I am hoping I could write, participate in various contests so I could get more rewards, and eventually grow my steem power.
My little wish is for my Steem Power value to reach at least .05$ so I can curate #steemiphilippines members who most of the time get zero vote value in their posts. Well, this is my immediate intent but I will do my best to increase my SP slowly and consistently.

What are my plans
Part of my plan is to develop an active group coming from Mindanao. Hopefully, I could invite more people to join #steemit and discover its wonder, and encourage old members to be active again.

SO HERE WE GO, MY PARTICIPATION IN #SPUD4STEEM POWER-UP CAMPAIGN
BEFORE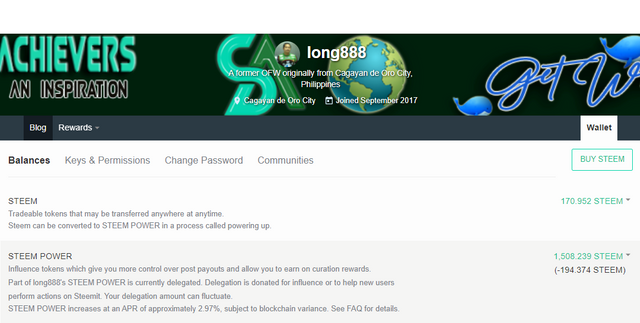 AFTER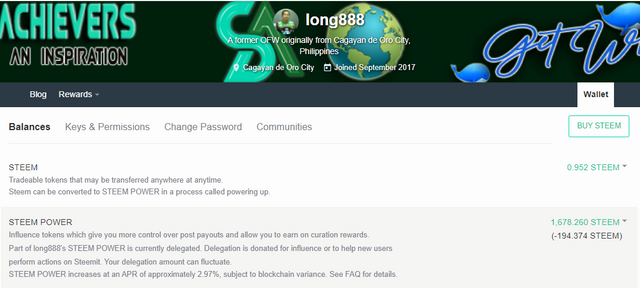 So this is my participation in the #SPUD4STEEM challenge, I also encourage @uwanderer @jb123 @gems.and.cookies and the rest of the #steemitphilippines members to participate also even with their little #STEEM. Little things when it is accumulated will surely become something BIG.
I would like to thanks also all sponsors of this initiative: @kiwiscanfly @xpilar @steem.history @alegnita @hingsten @bippe @steem-supporter @steemchiller @voidsoul @randulakoralage @adeljose @ngoenyi @mariana4ve @hive-181136 @tocho2 @alejos7ven @fjjrg @damithudaya @marito74 @cotina @karianaporras @tucsond @leonelb @graceleon @astilem @colombiaoriginal @josemen