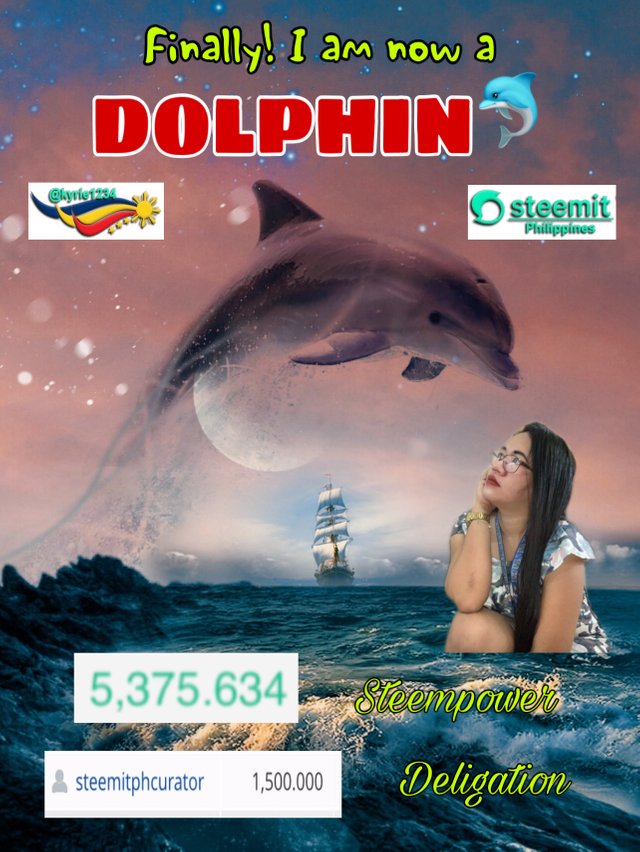 Hello steem buddies! I hope you are all doing great.
Four months ago, after reading the purpose of the different clubs, I started my journey and participated
#club5050
. At first, I am hesitant but as I think it a million times, this step is the best step I would ever make. I always wanted to grow, so, I should do something and help the community grow as well because for sure everything will follow.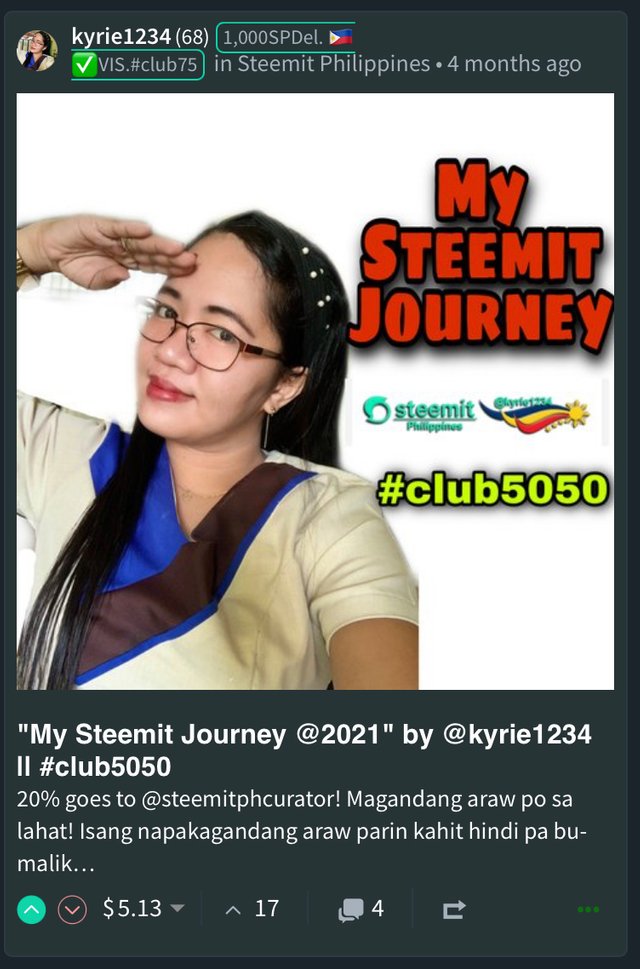 So, I participated
#club5050
and I felt happy the moment I posted it and shared it to everyone. At least, in my own little way I was able to inspire other steemians too so that they will also do the same and take their duty as a legit steemian.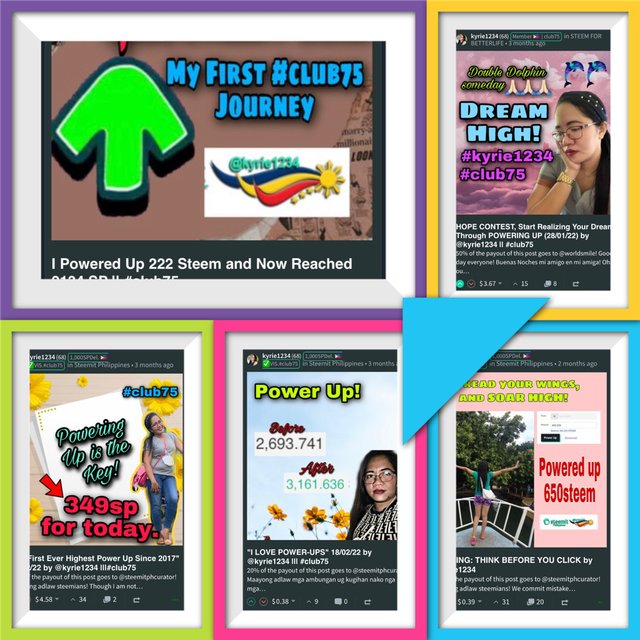 In that 4 months, for me to continue the club I participated and see to it that I will constantly power up. Because if I will not power up, I will be disqualified to the club I've joined. And there, because of my eagernes to power up every week, I came to the point to dream big. And that dream is to become a "DOLPHIN" someday.

And just yesterday, I powered up 667steem.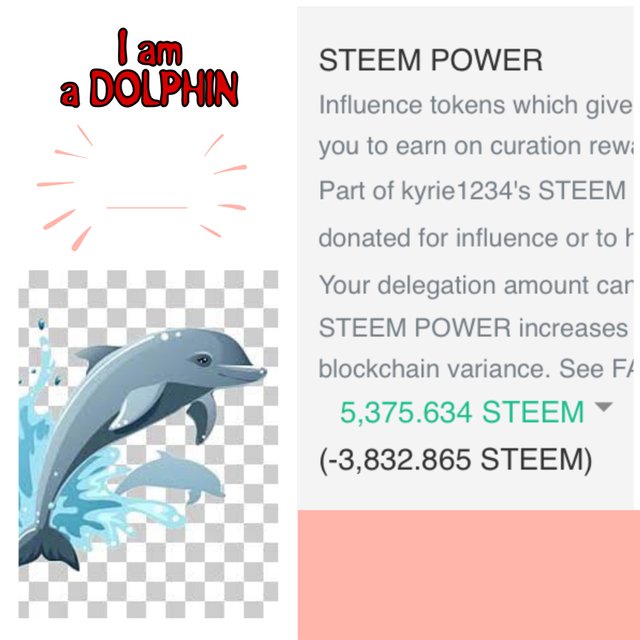 And that made me a "DOLPHIN".
So, to everyone who dream to be a "Dolphin", just continue dreaming of course do your part by "powering up" regularly. And I assure you, you can reach your dream in an instant. Furthermore, keep on engaging with others by commenting nice thoughts and make it a little bit longer and with a heart. They will definitely get you back and support you. Four months is too soon, but I thank God I was able to make it. And I am sure YOU WILL. Just be persistent enough to do your task and join the different contest organized by the different communities.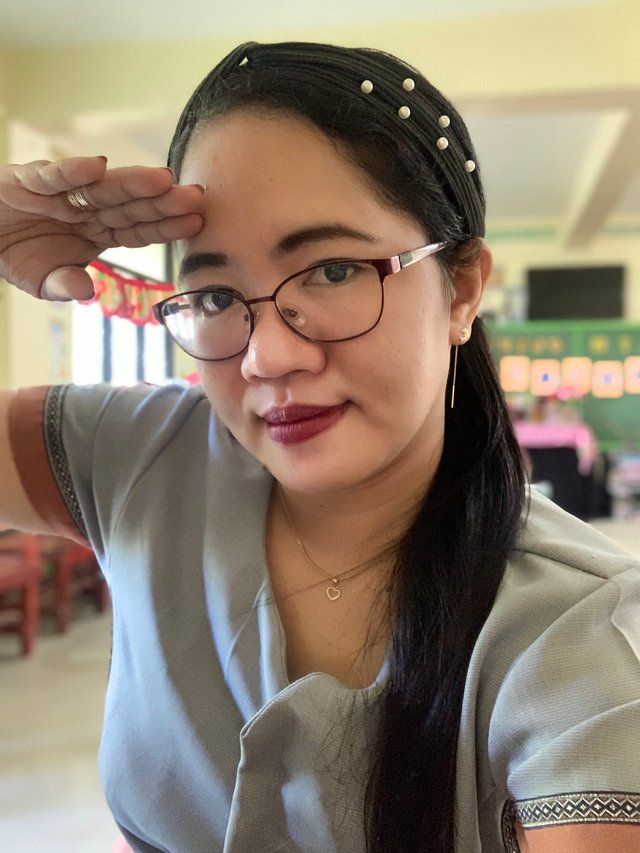 Now I am a certified "DOLPHIN" I will still do my regular power up and I will dream another dolphin and become "Double Dolphin". Hopefully, before the year end I will be able to reach that dream.
Thank you so much to all the people who supported me throughout my journey especially to sir @juichi, @nadiaturinna, @svm08, @alikoc07, @jyoti-thelight, @arshani, @junebride, @me2selah, @loloy, @long88 who were my great motivator and a good leader/MOD. You guys are so amazing. And of course to @steemcurator01, and other steemcurator and booming accounts, thank you so much for the support. I may not know you personally, but I know that you are amazing!
Of course to my semi-friends @bisayakalog, @abby0207, @georgie85, and @fabio2614 who were my great inspiration as well. You guys are the best.
And to my virtual friends, daghang Salamat!
Grateful,
[K Y R I E 1 2 3 4]

---