Japan celebrates Golden Week, it's a four-day holiday celebration and I started it roaming on a beautiful Masako Tulips Farm located in Gonohe Hachinohe Aomori Japan.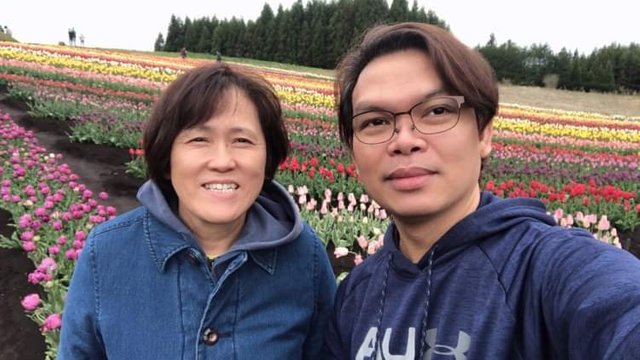 My Japanese friend Machikura San
Upon hearing the news that tulips had started to bloom this week, out of curiosity I immediately asked my Japanese friend if she is free so we could go together to the tulips as she wanted to go there too.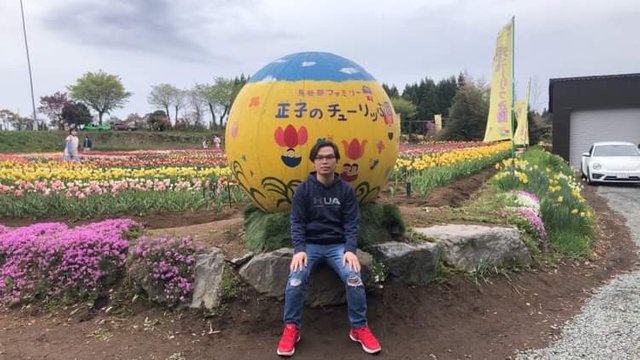 Masako Tulips Farm
As we arrived at the place we paid 300 yen or 6 steem as entrance pay. There were already several people who were busy taking pictures and some of them had come from a very distant place and intentionally went there just to see this beautiful tulips farm. So we wasted no time and took pictures right away.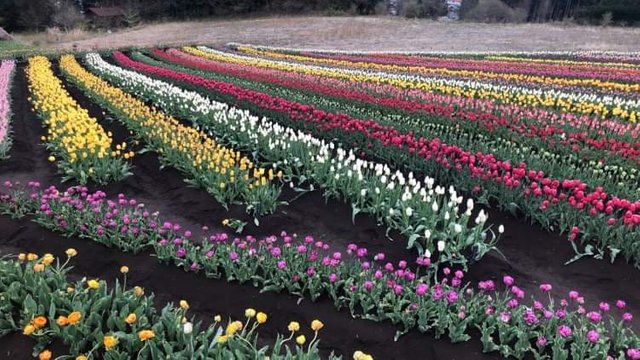 After almost four years of being here in Japan, it was the first time I visited a tulips farm. Lately, I just heard from my friends that they went there and described how beautiful it is. Now, it is all in front of me! truly it is very adorable.
The farm has three areas that are full of tulips in different colors and different varieties. What I love the most was the white tulips, it's very gentle and stunning to see. What grabbed my attention was the stripe tulips, it made me think about how they became stripes, and they stood out amongst the others.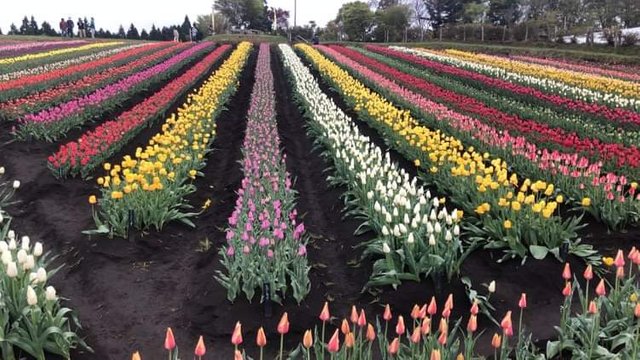 Last week the Cherry blossom was the most talked and now the Tulips. It looks like a rainbow of flowers that has a kaleidoscope of color as you look at the distance.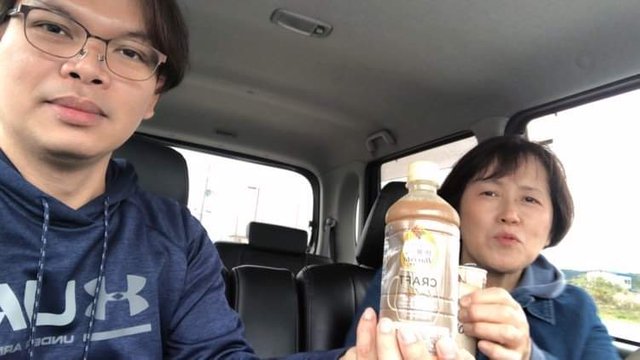 Cheers!
After those photoshoots, we then went back to our place. We stopped for a moment in a vending machine to have coffee. It makes me realize that we don't need to spend more money just to be happy, just appreciate the beauty of nature around us, still, they can give you memorable memories.
Springtime in Japan is the most celebrated season, it feels like freedom from the gloomy days of winter. Most of the tourist attractions are the various flowers that flourished in almost all the places in Japan.
DEUCES!
@juichi