Good day Madlang people
Mr Sun is hiding and Mr Cloud is present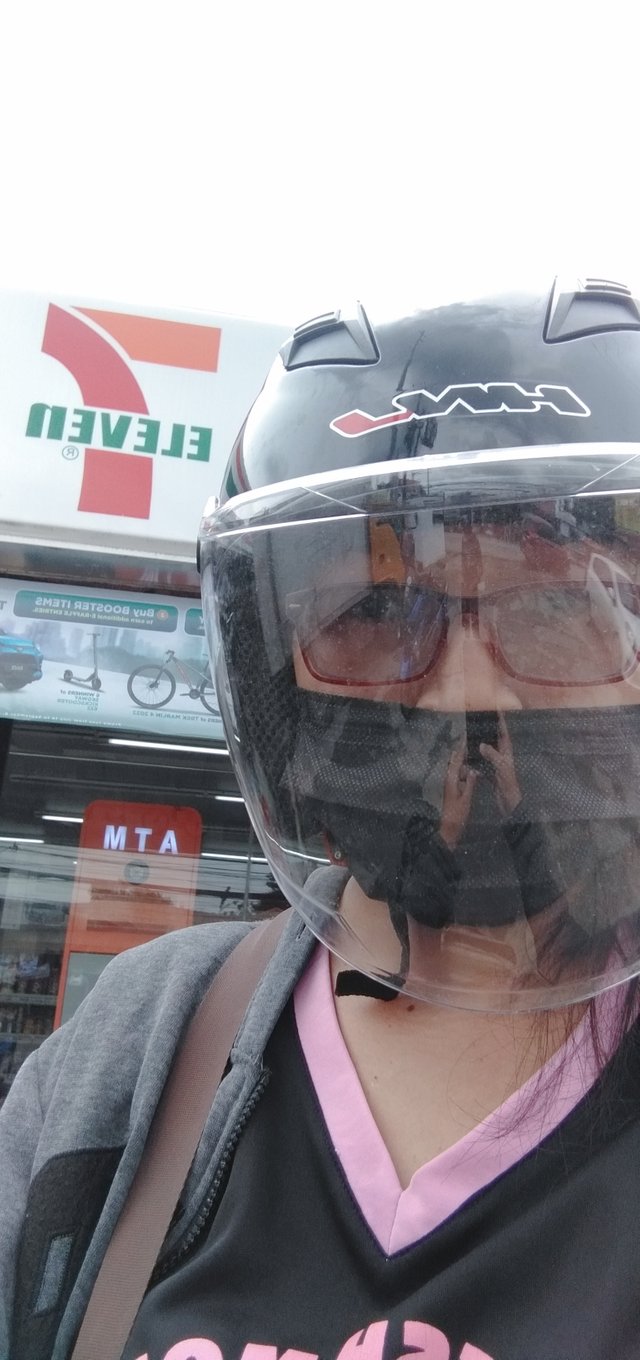 I was driving to a friend's home one hot sunny day. When I go home I noticed that sun is slowly hiding and gray clouds starting to show. It started rain shower when I passed by in a convenient store named 7-11. Since I am not bringing a raincoat, I stop over the store and standby for a while.
This is the interior outlook of the store. It is one of the medium size 7-11 among their store branches. Though not spacious but things are organized and surely whatever you're looking to buy, they have it.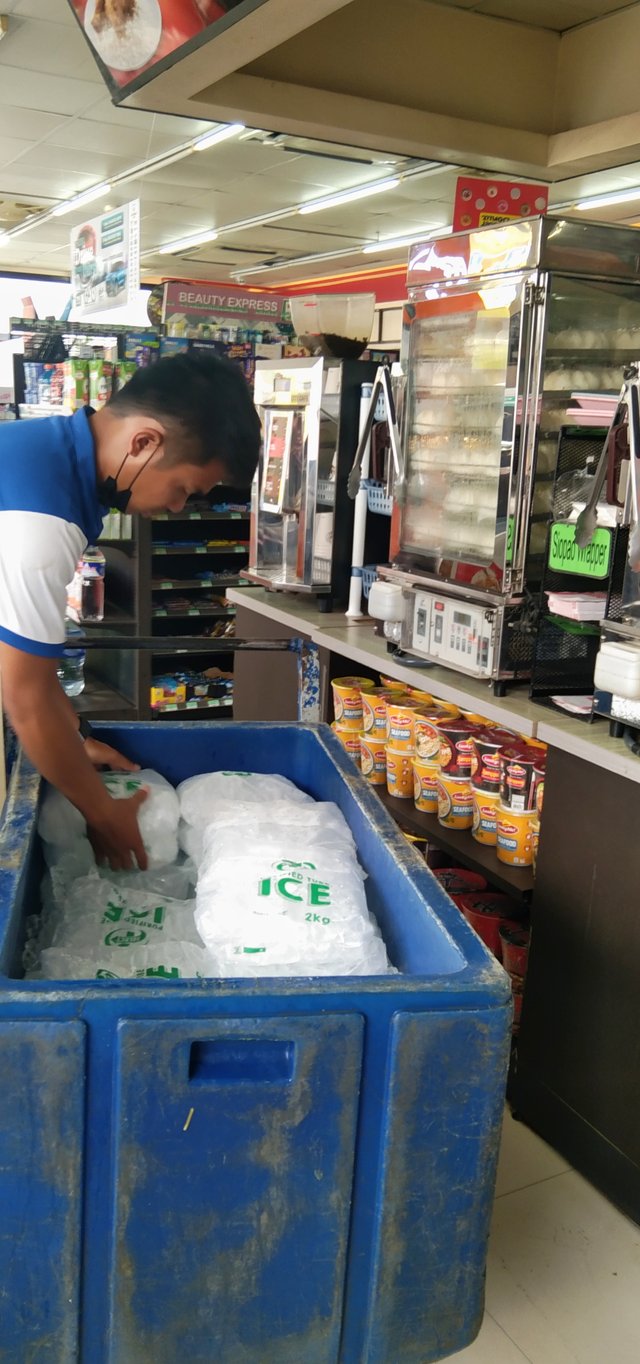 I suddenly saw the store's clock and it is already passed 30 minutes from 11. It means that it's almost lunch time. I also noticed it because my tummy sound and reminded me to prepare for lunch time.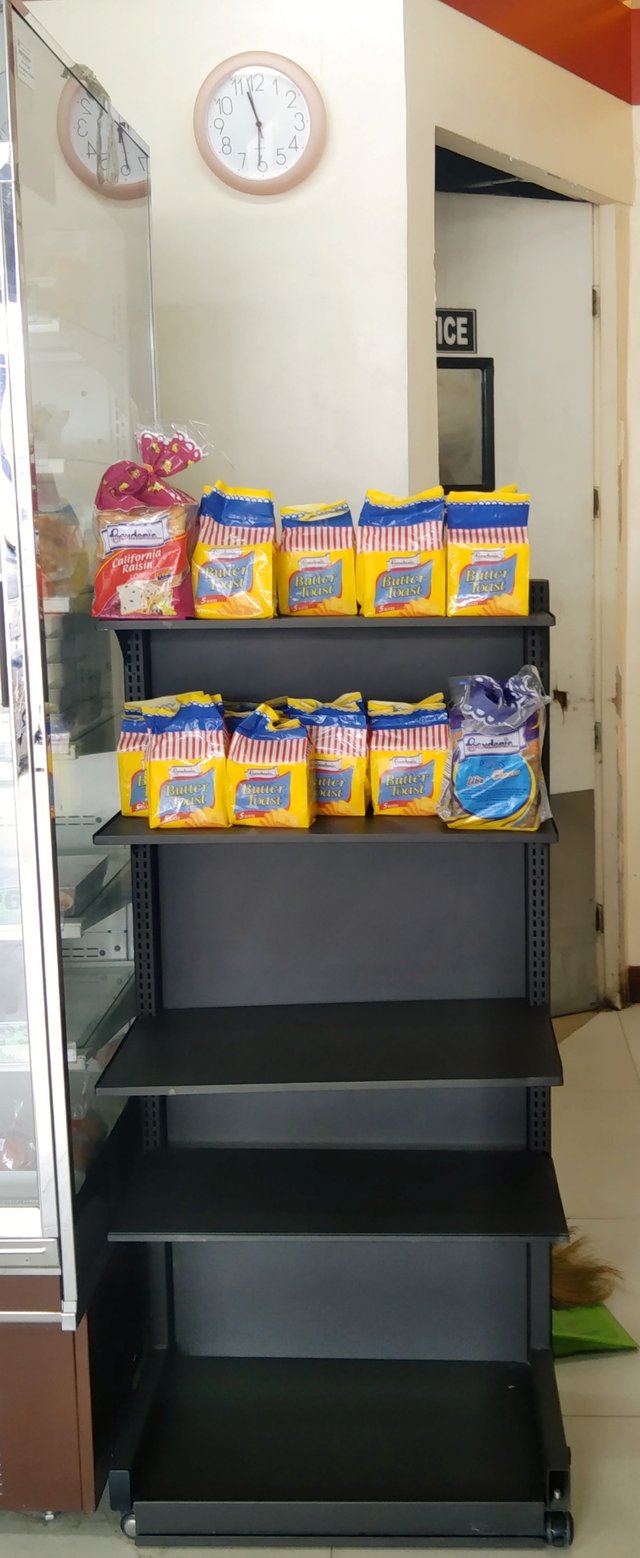 Fortunately, the store is indeed a convenient store. They have a chicken lunch pack costs P 80.00 (7 STEEMS) and a refrigerator full of different drink. Then I ordered my favorite Choco Soya drink costs P32.00 (3STEEMS). This is their serving tray with plastic utensil sealed in a thin plastic.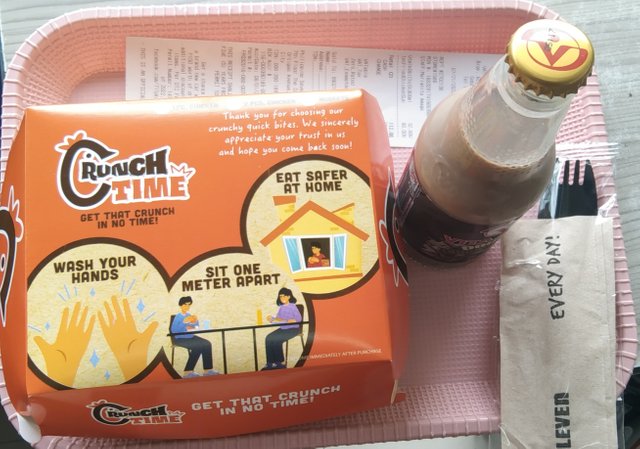 This is where I eat, their small dining area. It is placed inside the store if ever heavy rains happens and conducive for customers. There are tables and chairs outside also for the convenient of the customers.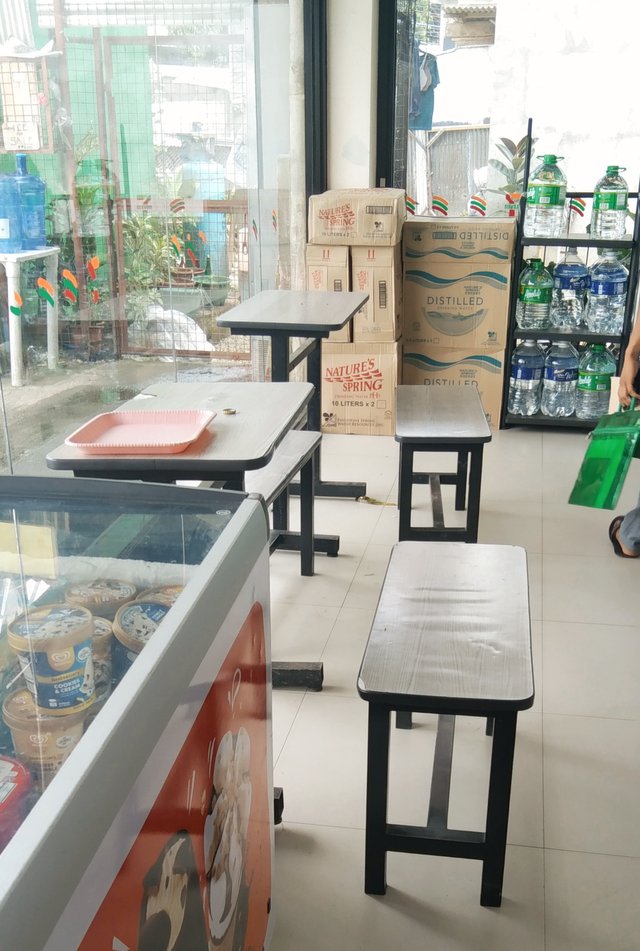 I started eating. A big part of the chicken served in my tray and a cup of rice. It is served crispy and juicy while the rice is still hot.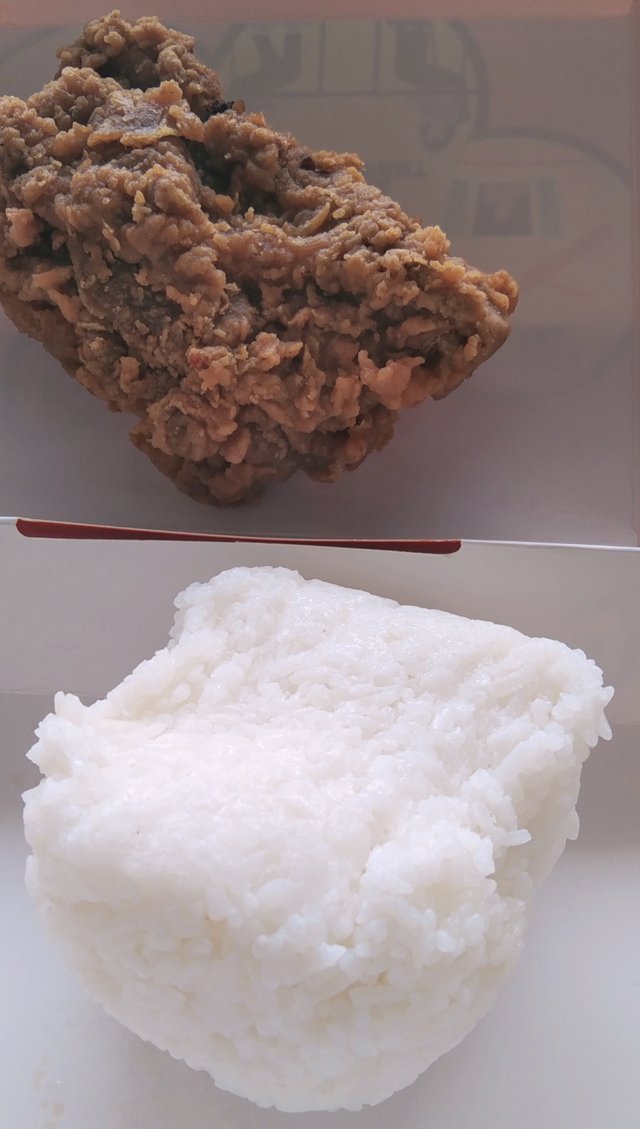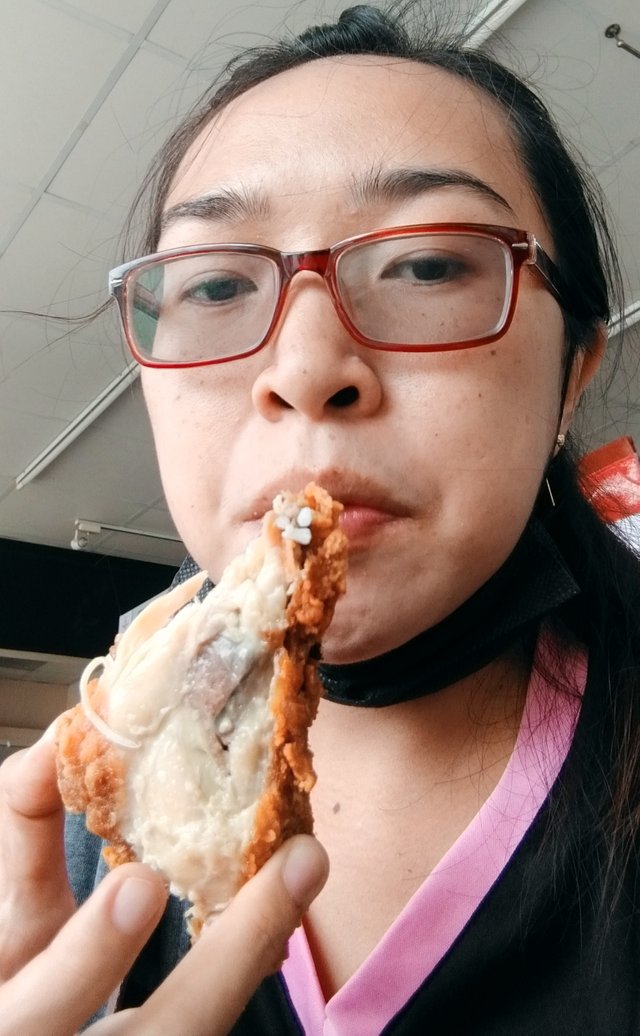 After eating, I just waited when the rain shower stops. From the table where I eat, this is my view. I parked my little scooter just infront of the store. You can see here the cloudy day outside and the wet road floor due to light rain shower.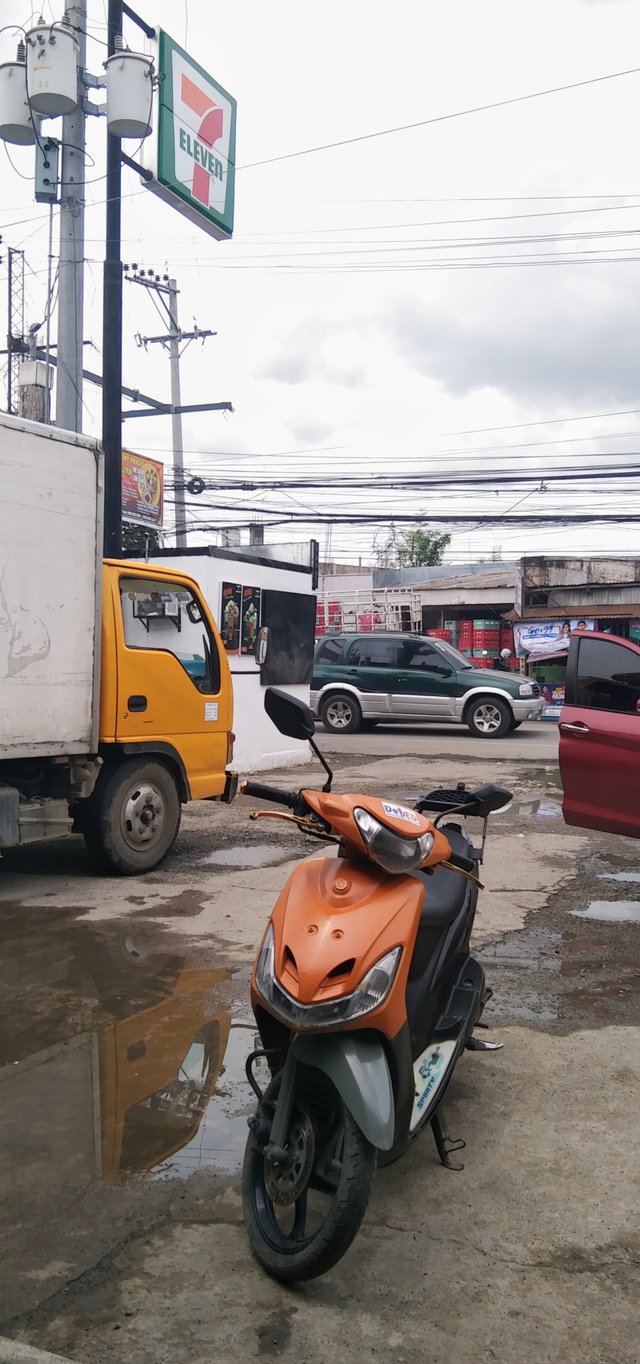 When the rain stops, I slowly driving home because my Baby is waiting for me to home and drink breastmilk.
This is all for today. May you also show what's happening in your day @manticao @georgie84 @sweetspicy, surely I'll read it, too.
Anyways, thank you for the continous suppor, have a blessed day everyone.