Floating Cottage located in the Province of Cordova , Cebu. Cottages will float during hight tide and stays on the sand during low tide.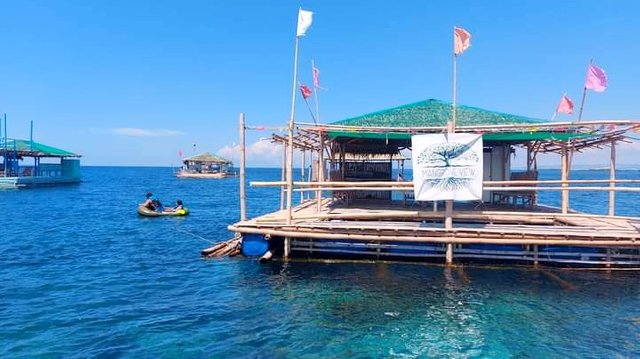 Good day!
I would like to share my amazing first experience in the floating cottage. Together with my workmates we went there early in the morning at the start of high tide.
There are 60 or more small and big coconut cottages in the island. In order to get to your desired cottage place, you need to ride a small boat or the banca.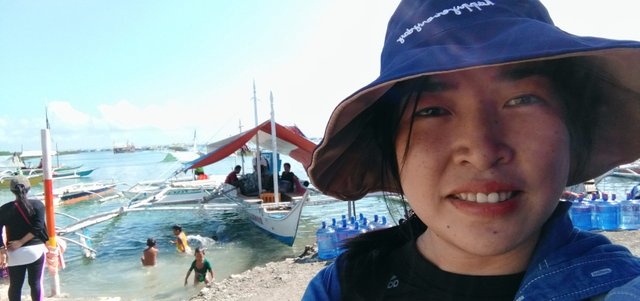 There are only 8-9 capacity in the banca. Since we are 18, the other half will be the second batch in riding the banca. There are life jackets provided in case of emergency.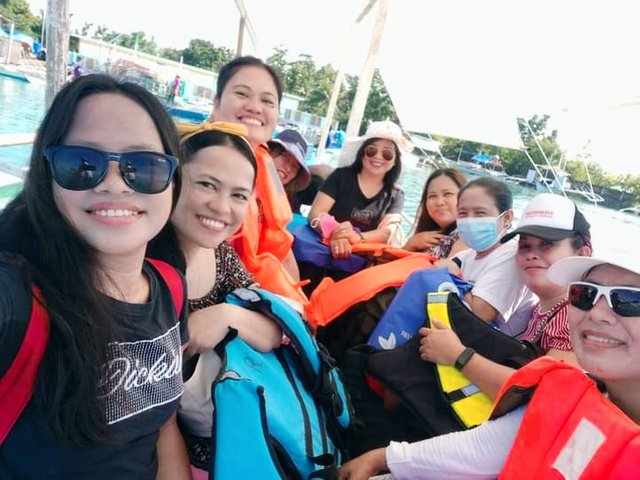 When it's high tide, the water is very deep. Inside our rented cottage is a small square hole intented for kids and not swimmer to stay. It is safe because there is a net inside. There are also life jacket for the safety of everyone.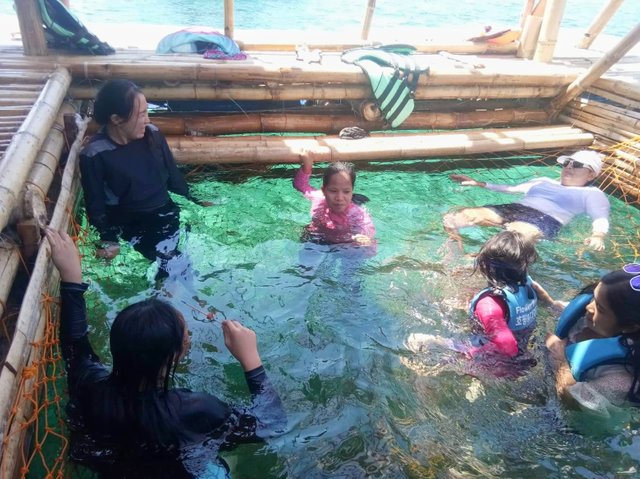 We bring food to eat since we cannot easily buy food in the middle of the sea.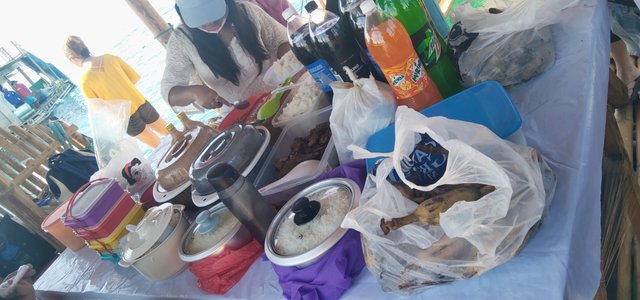 There is also grill available inside the cottage. Just make sure no trashes or charcoal thrown in the sea. Be a responsible tour and keep trashes on the right place.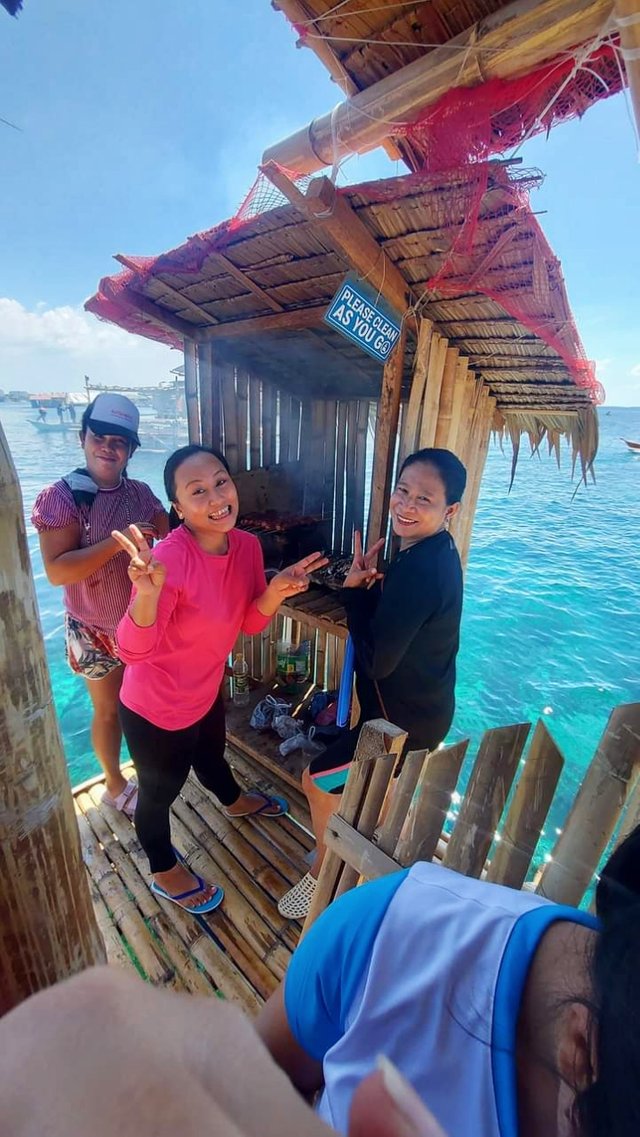 Sometimes, vendors passed by using a small banca and sell from cottage to cottage. They sell foods, beverages, fresh fish and seafoods, and many more.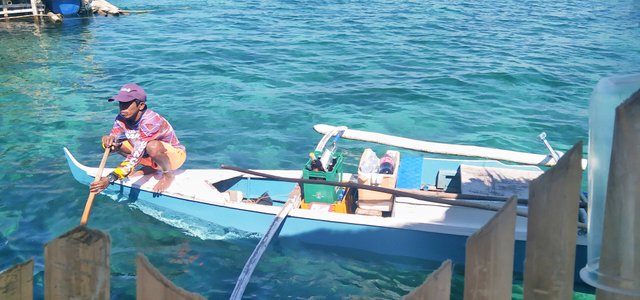 There are many exciting activities in the middle of the sea such as snorkeling, team building activities, videoki and swimming together.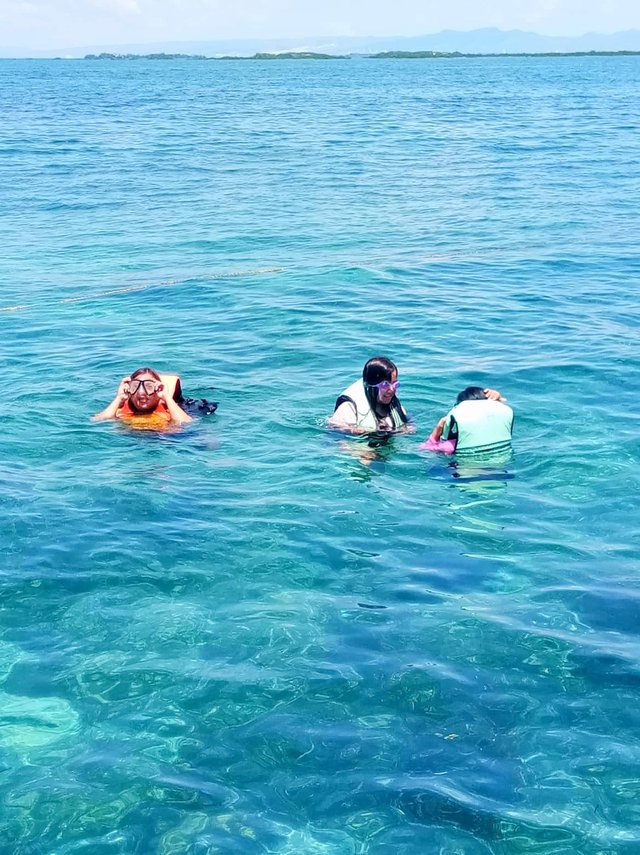 Swimming together is a bit fun. If you don't know how to swim make sure to use life jacket. You can have swimming activities and make fun under the heat of the sun.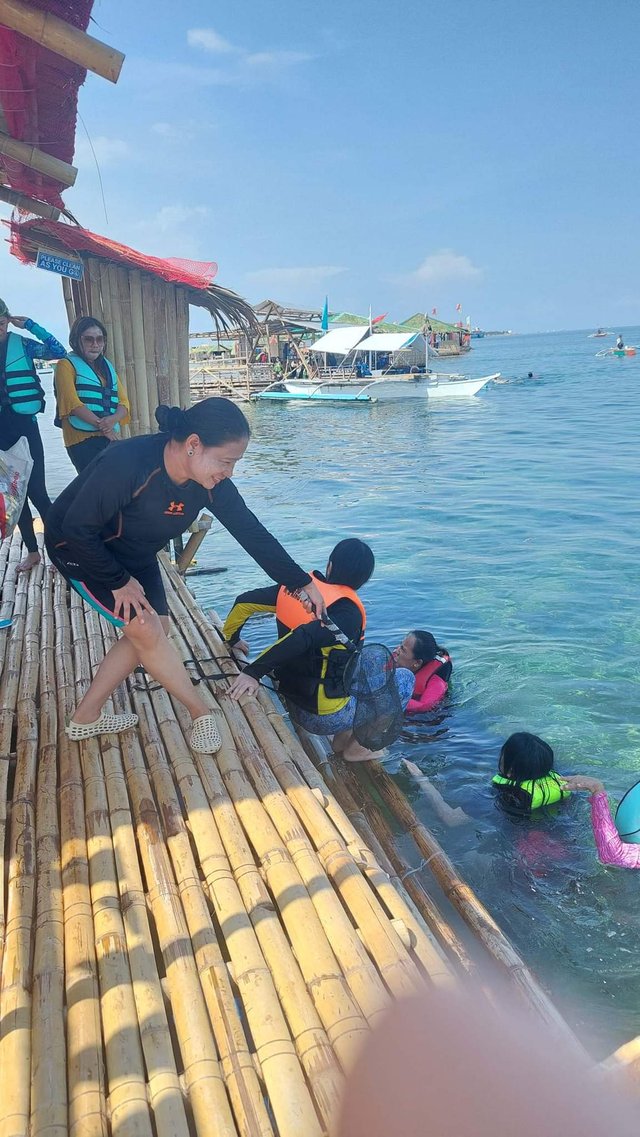 Reminders. Do not stay until low tide because the banca cannot travel, it means you need to walk a very long distance to the land.
It has been a fun day and amazing experience. But I need to go home early since I have a baby to feed at home. It is almost in the low tide when I and @sweetmaui08 rode the banca first in going home.
This has been my diary today, I am inviting @chibas.arkanghil @benedict08 @dodzz to share yours,too.