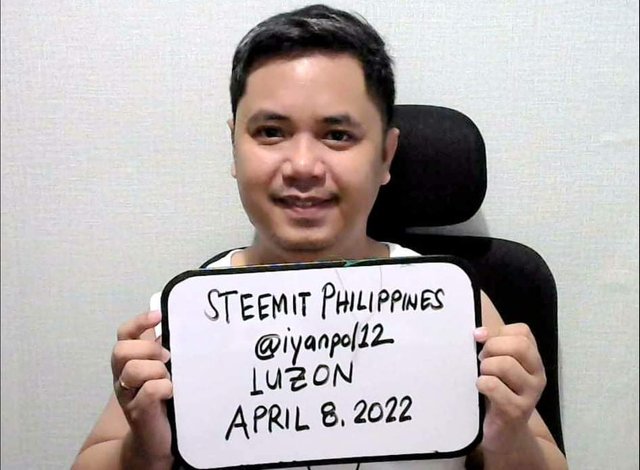 I am supposed to do this way back but I forget it often, and thanks to sir @long888 and @junebride for always reminding me. Sorry if I responded quite late. It seems I am aging enough for being forgetful. 😂
Anyway, I am @iyanpol12, 38 years old and I'm from Pangasinan! I learned about Steemit in 2017, and decided to join around August 2017 from Facebook friends, whom I met from old writing platforms.
Steemit became one of my favorite websites then, and has been logging in religiously, actually everyday. You can see it from my thousands of posts (more than 12k as of this writing). I earned good amount of money then (though not so much now) but still a fan of this platform, and positive about its future. This platform paved the way for me to explore more about the crypto world.
I also referred a lot of users, and some of them are still here including my girlfriend @shula14, who is now my wife.