It feels totally different when it's almost Christmas. The wind becomes colder, the nights become longer, and the excitement becomes greater. I do like Christmas season a lot. It gives me joy without specific reasons. This is the time when I feel love is really in the air, and that giving is so often. It seems like a perfect season for me. It's so soothing to hear some Christmas carols, I can dance with the melody unconsciously. It is really hard to explain the exact feeling I have during this time. I hope you can relate with me :)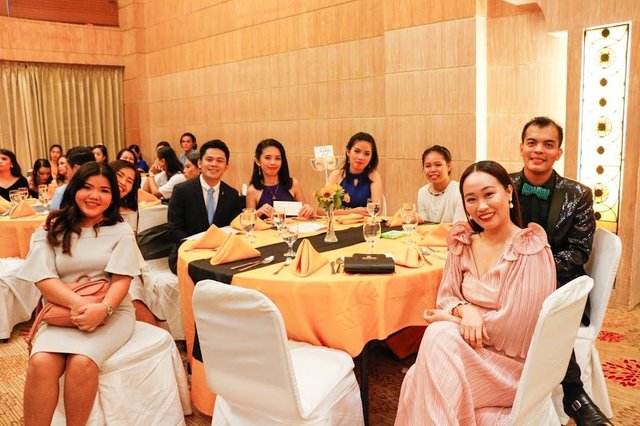 I will never ever forget one of the best Christmas I have ever had. It was when our school held the Christmas party in one of the hotels here in my city. This happens yearly, but this year is different for me. I like Christmas parties, for I am forced to beautify myself which I don't normally do. I wear nice dress, I wear thick make up, and wear high heels which until now I still have difficulty with. As far as I remember, the party was last 2019. Everyone was so busy choosing for the right clothes to wear and gifts to be given :) It felt so fantastic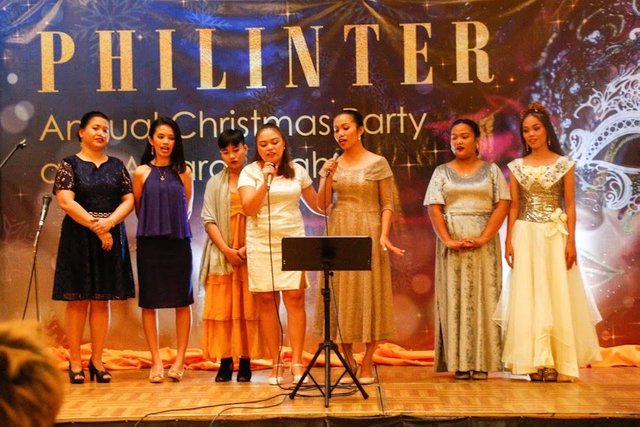 .
I consider that day to be one of the best Christmas for me because for the first time I sang in front of a crowd. It took me a lot of courage to do it. I don't normally do that. However, I'm not sure why at that time, I suddenly had the bravery to do so. It was a very challenging and exciting moment for me. I actually couldn't believe it was happening, I was so anxious that my lips were trembling while singing. I was extremely delighted that I was able to stand on stage and sing.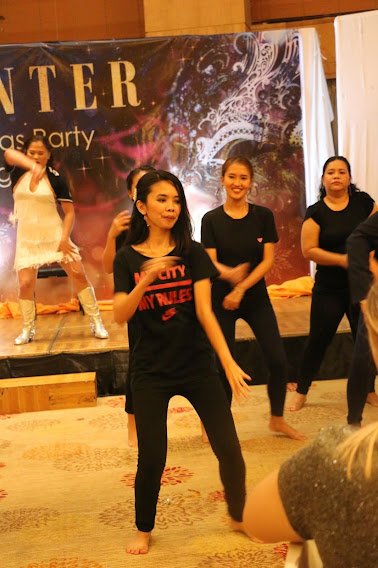 Besides, I was able to showcase my dancing skill as well :) Don't misunderstand, I am not good at both skills; singing and dancing. I just love them :D It was a contest actually. Although we did not get the first prize, it was still enjoyable.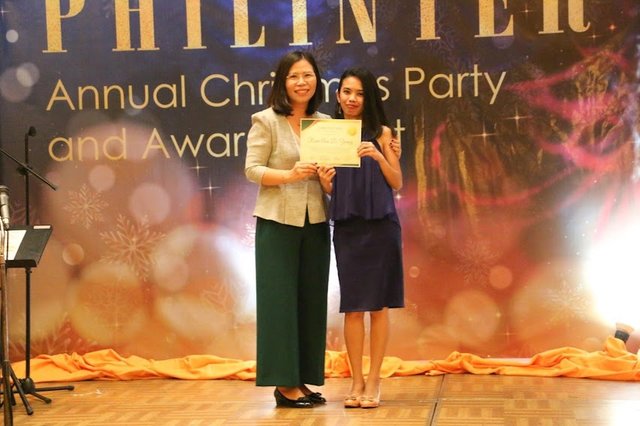 And the best part of all was the moment I heard my name from the MC that I was awarded as one of the top teachers for that year. Wasn't it really amazing? Yes, it totally was. It was like I was on cloud nine at that exact moment. All the hard work I had done paid off. It was the best Christmas gift I received that year.
Now, it's almost Christmas again. Some people are preparing already for that special day.
Let us just remember to give love on Christmas day, and remember that that is Jesus Christ's day :)
Advance Merry Christmas all !