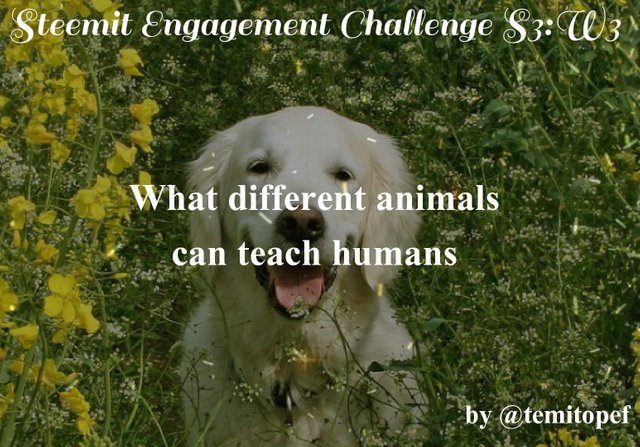 Cover Image Created using PosterMaker
---
---
Hello Steemians, it's another beautiful day and I am so excited to join this contest with the topic: What different animal can teaches human. The animal I will be using for this discussion is Dog, I will be talking about their relationship with a human, their similarities, differences, and what they can teach human with their behavior and their way of living.
---
---
What Different Animals can Teach Humans
Animals are wonderful creatures that can exhibit a good relationship with humans over the years, today I will be talking about dogs because I have been able to stay around dogs, study, and play with them. A dog is a faithful and loyal companion, that cares for and protects their kind and humans.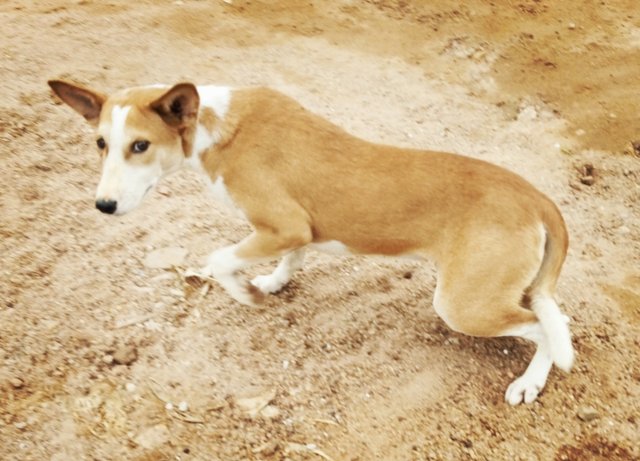 location of the image taken with my phone
The human and dog relationship has grown so much that some see them as more than a pet or security but as their children and family, there is a strong bond between them such that they are attached, such as when the owner falls sick or sad, his dog will not be as vibrant, cheerful and playful as before until it's owner become well and happy.
They are considered human best friends because they are always loyal and do not betray them like their fellow human usually does, dog play, live peacefully, and work together with humans. It shares and understand its owner's emotions and they don't keep its own emotions from its owner too. They are always seen as being protective and possessive of their human family if they notice any harm or threat. They learn about human communication gestures and how to respond to humans during their interaction with human
---
---
Similarities between Animal (Dog) and Human
Both dogs and humans have the same characteristics of feeding, respiration, movement, reproduction, excretion, irritability, and circulation. They also can feel, taste, hear, see and perceive their environment. Dogs have the same organs as humans such as the stomach, intestine, liver, brain, and even prostrate.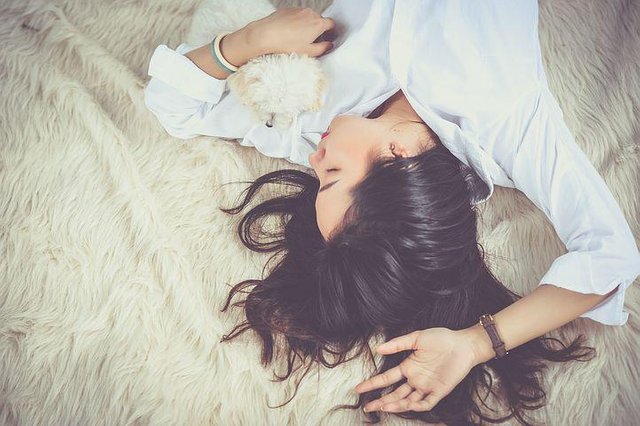 Image source
Both humans and dogs are affectionate, as humans crave affection and love, so also dogs crave affection like cuddling and hugging from owners as a sense of assurance of love from their owners and security. The dog understands emotion and how to behave accordingly. They also get jealous of humans.
Medically, dogs also have a similar vulnerability to humans because they can develop heart disease, diabetes, arthritis, some types of cancer, and can also become overweight.
---
---
Difference between Dog and Human
As much as a dog is a very good friend and has a great relationship with humans, there are some differences between a dog and a human such as their primary sense organs and so on.
Human eye serves as our primary sense organ but the dog depends on its nose as it's a primary sense organ.
Dogs rely on their instinct while humans use instinct and can also think and reason.
Humans and dogs are different mentally, human lives in the past or future while dog live in the present moment.
---
---
Importance of appreciating the other beings who share the earth with us
It is important to appreciate another living beings who share this earth with us because they have been our companions, eyes, ears, and workers. They have been of help to us in various ways, Dogs are being used for security purposes, and investigation and also play a role of a friend and family, they are always there when we need them.
Furthermore, dog is one true friend that can not betray or let you down and having a dog around helps ease loneliness, reduce depression and encourage exercise and playfulness. When you appreciate and show love and care to dogs, they show back loyalty, support, care and love back to you.
---
---
What Dog can teach us about them
Showing Gratitude: Dogs do show gratitude to their owner for taking care of them by loving, caring, and being by their owner's side and smiling at their owner when being fed.
They are Forgiving: Humans can lash out, yell or punish our animals, especially dogs but they would still come back to us and cuddle, they don't keep grudges like we human.
Unconditional Love: Dog is the best example of an animal that shows unconditional love, they can sense and understand our feeling without saying a word, and they always show support and love.
They have a Listening Ear: Dog always give a listening ear no matter what the owner is saying, they would always listen and show they are always there for us and to hear us regardless of whether they understand or not.
They are Truthful: Dogs are always truthful with their feelings, they don't hide their joy and fear, and they show their owner how exactly they are feeling.
Brave and Loyal: Dog's loyalty can not be bought, once they love, care, and are loyal to you, they are loyal forever. They show bravery to their owner and protect them to the very last moment.
---
---
Conclusion
Dog has been wonderful companion to humans over the years, they care, love, protect, and are loyal to their owner. They teach us that their loyalty can not be bought, someone told me someday that if you care, love, and trust your fellow human, they can betray you but if you channel those love, care, and trust to the dog, they will love and serve you till the very end.
We have seen how much dog cares, pamper, and protect human infant. They can learn and adapt quickly to new environments. This is where I will be stopping for now. Thank you for reading.
---
---