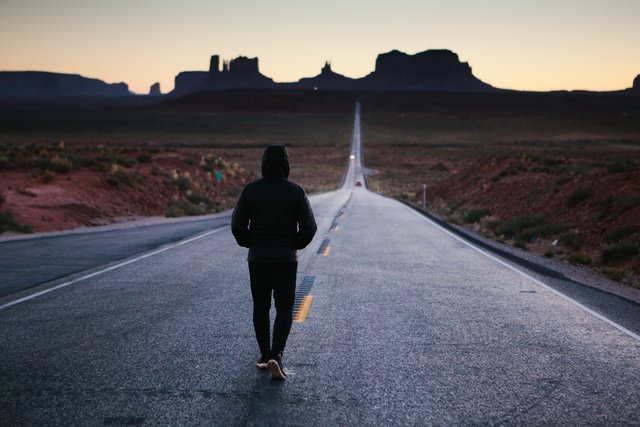 https://unsplash.com/photos/ioyEITUD2G8
STOP IGNORING YOUR HEALTH
Body and mind are not separate things, they are connected! If we take care of our body health, in a way we are taking care of our mental health also. Mind is the source of all happiness and peace and a healthy body is like a blessing which we often take for granted. Its time we stop ignoring the body and mind health! As they say health is wealth, because the body and the mind are the greatest treasure that nature has given us.
STOP LIVING IN THE PAST
We carry unnecessary baggage on our minds, those baggages are memories of past incidents of unpleasant incidents that happened in our lives. Those memories keeps our energy low and damages our present moment. They are of no help but instead they add to our unhappiness of the present moment. We must realise the uselessness and harmful effects of our past memories and drop them immediately so that we can lead our lives to a more positive and blissful direction.
STOP BEING BUSY
Life is too hectic for as we are constantly busy doing something. And when we have nothing to do then we are busy with our smart phones surfing the internet. This constant outward involvement into things is constantly taking us away from ourselves. This will affect our mental health and also will decrease our focus level. We must find sometime in a day when we are not involve in any outward activity, when we can just relax and be at peace with our own selves. This will bring back the energy to our own selves that we lose daily.
STOP LIVING BEYOND YOUR MEANS
More that seventy percent of are worries are financial worries which we could have easily avoided. We end up over spending and buying things that we don't actually require. If we can become little aware of these things we can easily control our over spending habbit.
STOP COMPARING YOURSELF WITH OTHERS
Each individual is unique in his own way, each individual is rare. And that's what makes us special with all our differences. We must stop comparing ourselves with others and start appreciating our differences. This is the first step towards selflove. Selflove is all about accepting our selves the way we are and appreciating others the way they are.