Have a very GOODDAY my dear family ☺️☺️☺️☺️
I wish that you all are always happy and prosperous in life ❤️❤️❤️
Today, I am going to share some photographs of a cute little dog which I had captured when I was in my village.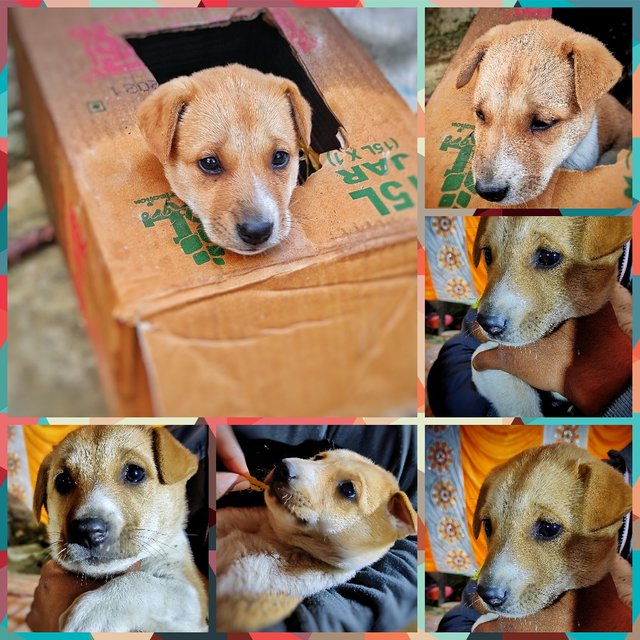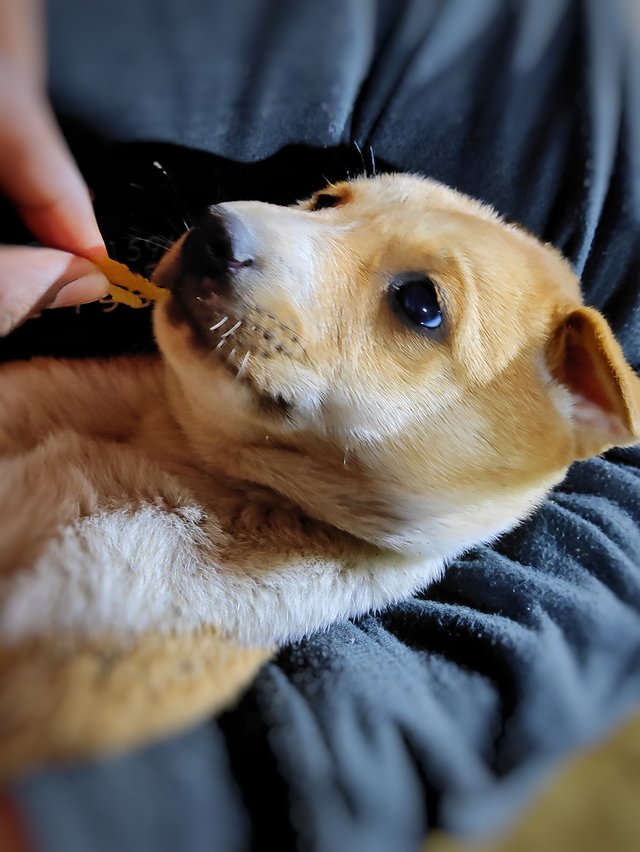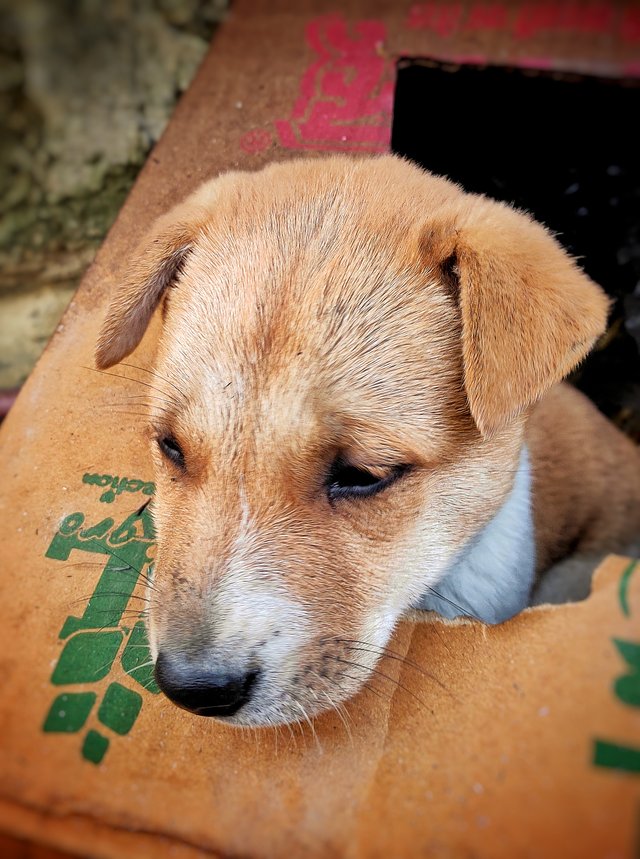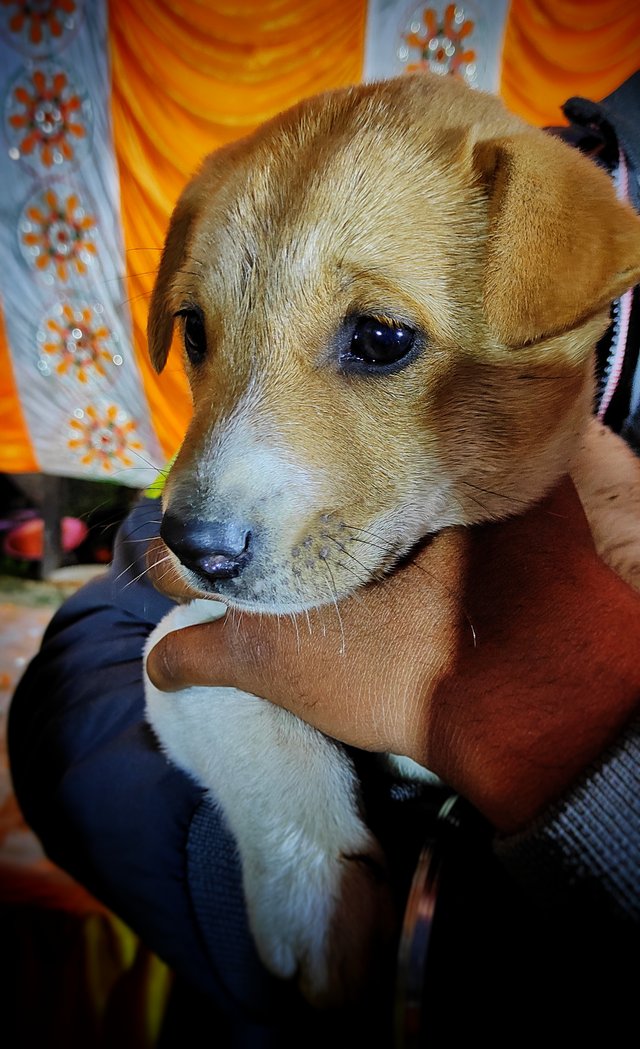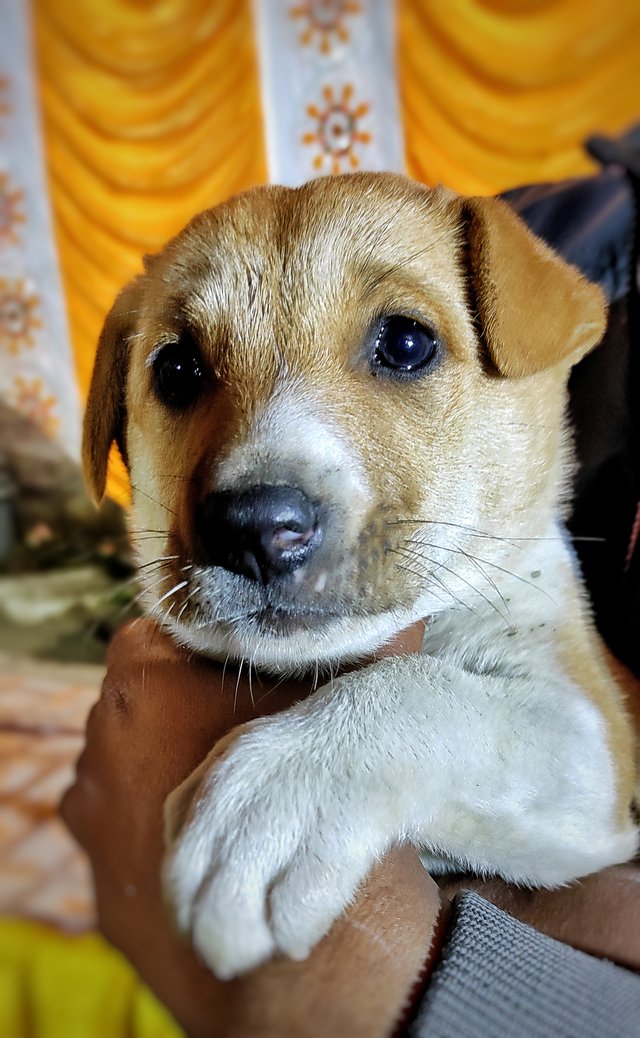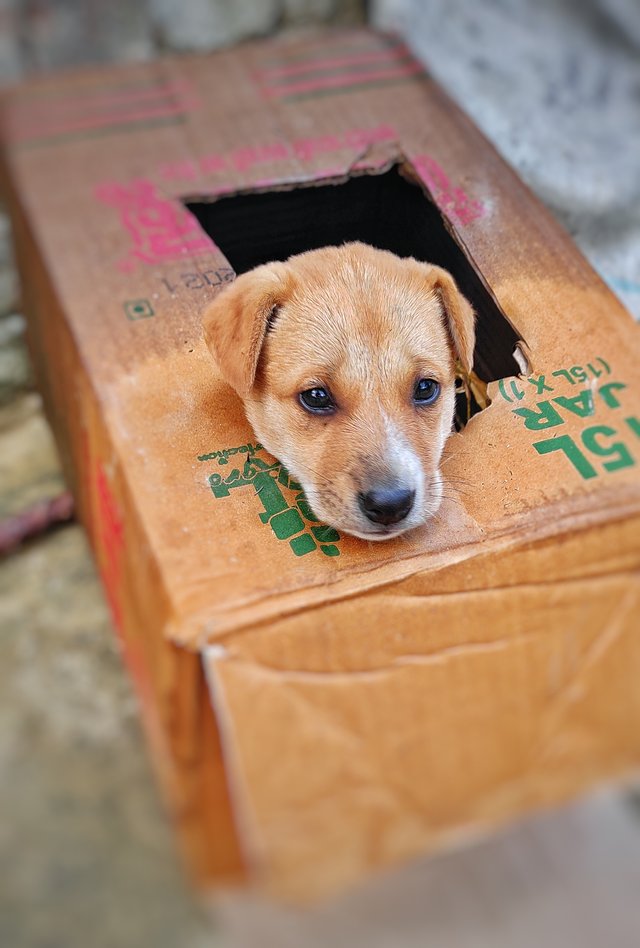 This little puppy came at night to my grandmother home , we all were busy in the party.
Suddenly I found this little puppy sitting in the box. We all were surprised and I hold this cute little puppy gently with my hand.Then I gave some food and milk to this puppy and we made a kennel for the puppy.
He stayed a week with us after that his owner came to our home and bring it back to its original home.
---
Some Facts about Dog 🐕🐕
All puppies are born deaf but as they grow older they can hear 5 times better than us.

Dogs are most loyal animals.

Your pet dog also get jealous when you show affection❤️ for other.

The average Lifespan of a dog is 13-14 years.

Bluey an Australian dog hold the Guiness World record for living more than 29 years (1910 to 1939) which is double than the normal lifespan of a dog.

Theobromine is a ingredients found in choclates which is very harmful or deadly for dogs.

All human beings have unique fingerprint but It's very surprising to know that all doge have unique NOSE print .

Dogs sense the natural disaster earlier than us.

Dogs understands your emotions very well.

World biggest dog breed is Tibetian Mastiff
---
Meaning
---
| Mobile device | Camera Details | Photographer |
| --- | --- | --- |
| REDMI Y2 | 13 MP rear camera | @sarkash7011 |
GIVE YOUR THUMBS UP 👍
GIVE YOUR LOVE AND SUPPORT💓💓💓
GIVE YOUR FEEDBACK ☺️☺️