Hello everyone this is Monz from India hope you people are doing great and have enjoyed the season of Raksha Bandhan. This time the festival of Rakhi was celebrated 2 days on 11th August and 12th August and personally I celebrated it on both the days.
Festival Season
The season of festivals bring happiness and closeness among us not only we enjoy eating good food but we also enjoy the family time which is never days is very rare because of work pressure and lifestyle. Somewhere or the other the enjoyment we use to have during festivals during our childhood is missing. Anyhow now let's start withour today's diary game.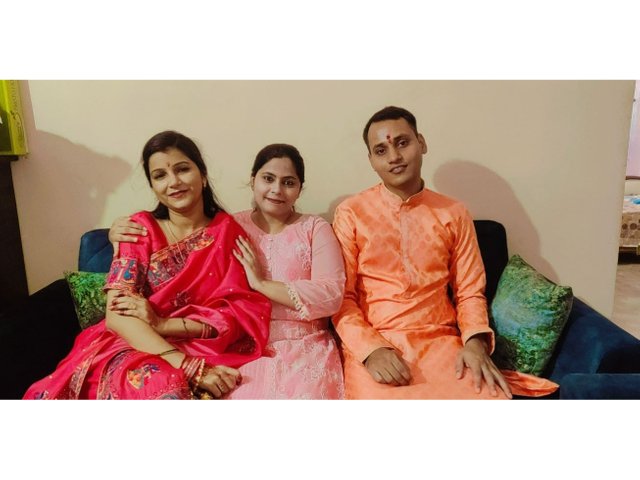 Celebration time
Getting up at 5:00 a.m. as we were celebrating Raksha Bandhan today we got ready after taking bath and after tying rakhi to Laddu Gopal ji mom asked me to lock the doors and we went to the auto rickshaw stand.
By 7:30 a.m. we reached our maternal uncle's house and after having a cup of tea my cousins and uncle got ready for the celebration we clicked some pictures together.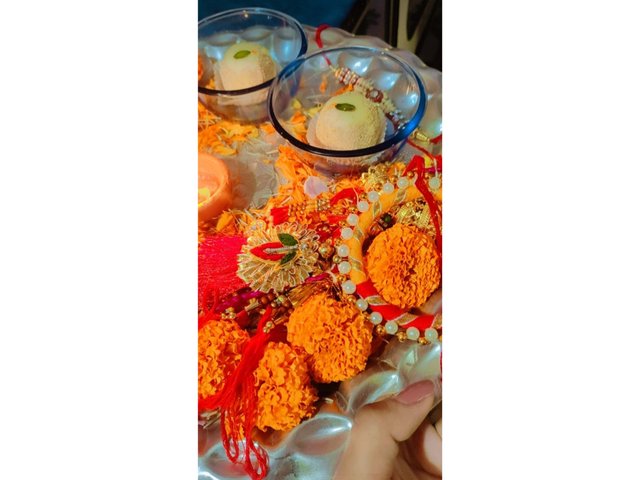 Thal for Rakhi getting ready
By 9:30 a.m. our celebration got over and after receiving gifts and money from our brothers refinery had our lunch at 12:45 p.m. for the lunch we had chole, Puri, kachori, kheer and pineapple raita along with two many sweets.
We returned back to our house at 9:30 p.m. and having completed my verification I went through some posts and then finally at 11:30 p.m. as I was totally tired and sleepy me and mom went to bed. This is how another peaceful day of mine got completed.

That's all for today , thank you and have a great day ahead
Regards