Hello dear steemians, how are you all,i hope you all are fine and enjoying your life.Today I am here with another diary and I hope you all get time to read and explore a new day of my life and also find it worth reading and upvoting.
Today i woke up early and as the days are getting hotter it is so pleasant to go on walks in early mornings towards the orchards.The aura and aroma of the ripening fruits like appricots ,plums and other similar fruits adds to the enjoyment.The wild berries are filled with juice and the birds pecking the fruits is also a beautiful thing to see.I enjoy my walk through the orchards and i always am accompanied by my friends.We gossip a lot throughout the walk.Today i returned home at atound 6:45AM and straightaway went for a bath.After bathing i had my breakfast and then went to my room to take the current affairs class.I was done with all my morning chores at around 9:15 AM after which i got ready for office .I left for office at around 9:45 AM and was there at 10:10 AM.
After completing our routine work at office with no liabilities and obligations left we left for a peaceful place to stay at for some time.We left office at around 2:30pm for the place and stayed there for about more than an hour.We talked about some issues that our friend was facing these days and also brainstormed for some solutions .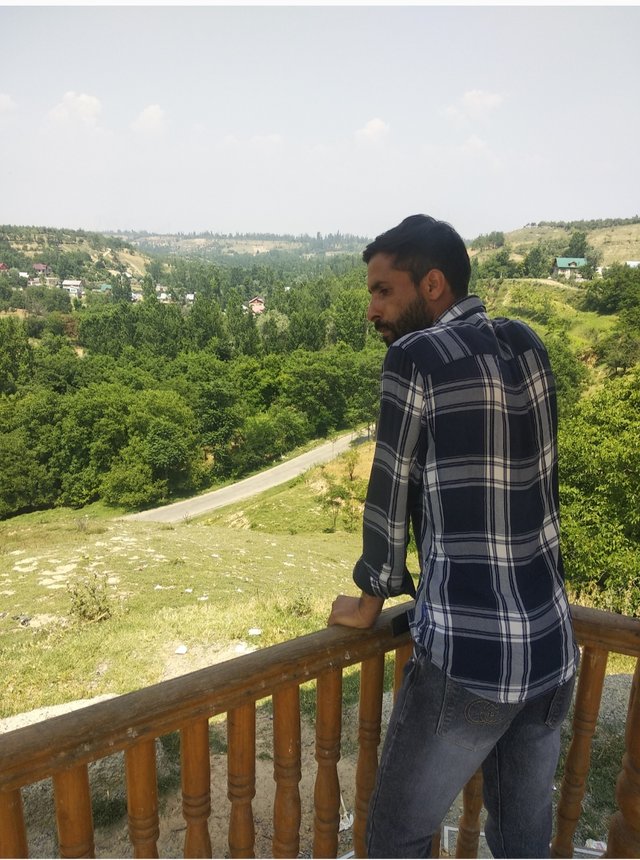 a highland where we stayed
We enjoyed our stay at the place.This place is located on way to a famous shrine of Sheikh Noor ud din Noorani and also to a famous tourist place of yousmarg.A lot of people stop at this place and enjoy some time there and also take pictures as it is a highland and all the sorrounding areas can be seen from here.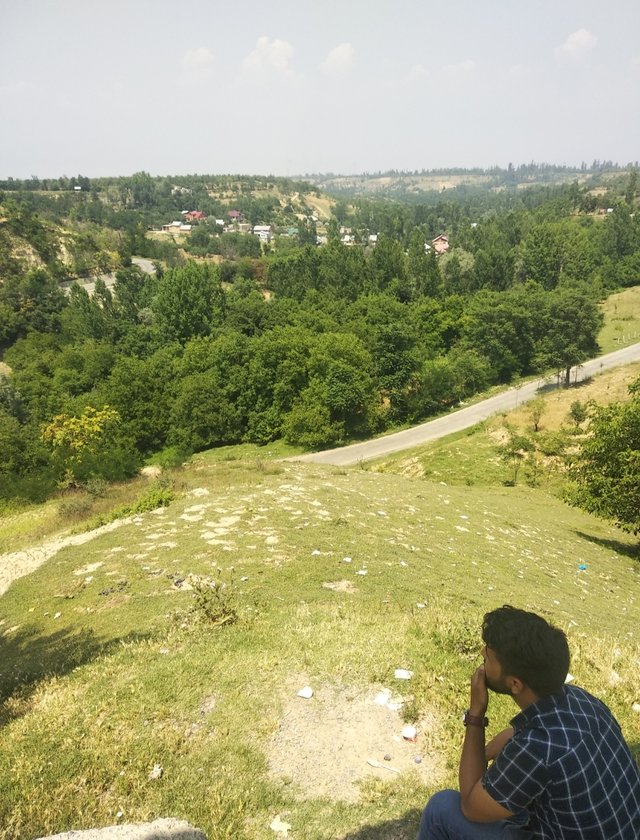 My friends from jammu division really enjoyed the view and were fascinated to an extent that they did not want to leave the place,but due to some compulsions we left the place after a while.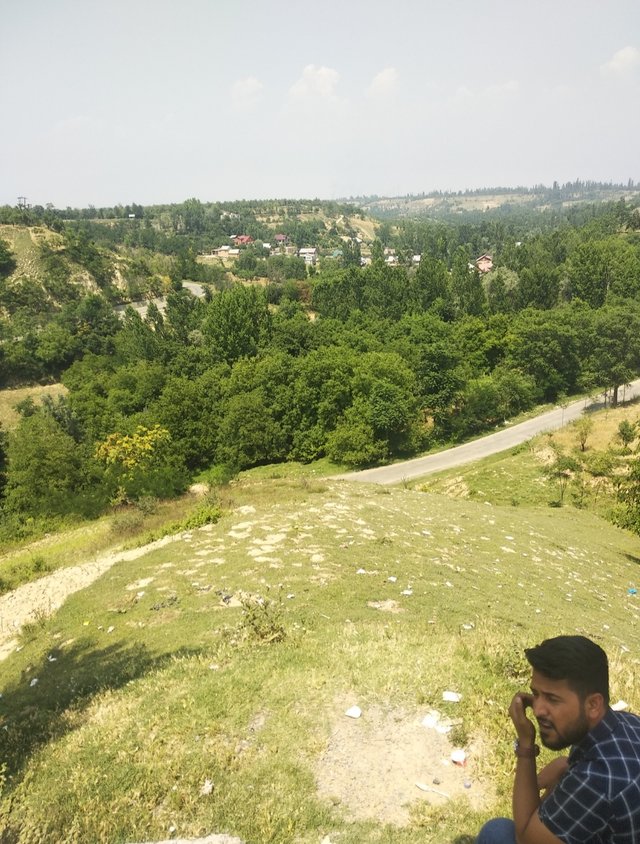 After we left the place i along with my friend went to the gym to burn some calories.We do MMA training these days and it is even more difficult in these summer days.
Later after i reached home i took some cold drinks and went to my room to study.Later i had my dinner at around 10:00PM .After having dinner i spent some time on social media and then went to sleep at 11:45PM and ended my day.
Thank you for going through my post.