Hello dear steemians, how are you all ? I hope you all are doing great and enjoying the blessings of the Almighty.Today I am here with another diary and I hope you all get time to read and explore a new day of my life and also find it worth reading and upvoting.
Today i woke up a little late because i had slept very late last night because we talked a lot throughout the time we were awake.Hotel Forest IN is a beautiful place to live in and enjoy the morning at this beautiful tourist destination.I firstly got up early but couldn't get out of my bed because of chilling cold that got severe after the little wind and rainfall yesterday.After getting up i went for a bath and i was happy to find hot water flowing down a tap.After i finished bathing and then waited for my friends to finish their morning routine.After all of us were done with bathing and all we left the hotel to go for having breakfast.After searching for a good restaurant where we could find our choice of food for the breakfast,we eventually found one .This time we had tea,chana along with bread and butter.It really tasted good.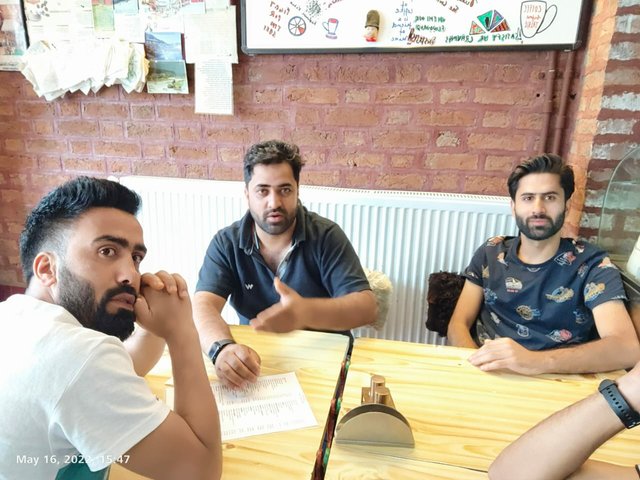 After having breakfast ,we straightaway headed towards Betaab valley ,a beautiful valley in the east of pahalgam.The valley has been named as Betaab valley because a famous Bollywood film Betaab was shot here.It is a beautiful valley with a very beautiful water stream flowing through it.Betaab valley is about 5 kms away from pahalgam and is a beautiful picturesque.Almost all the people who come to Pahalgam visit Betaab valley and these days a lot of non local tourists can bee seen here with some riding horses ,some on wheel chairs and some walking and enjoying the nature.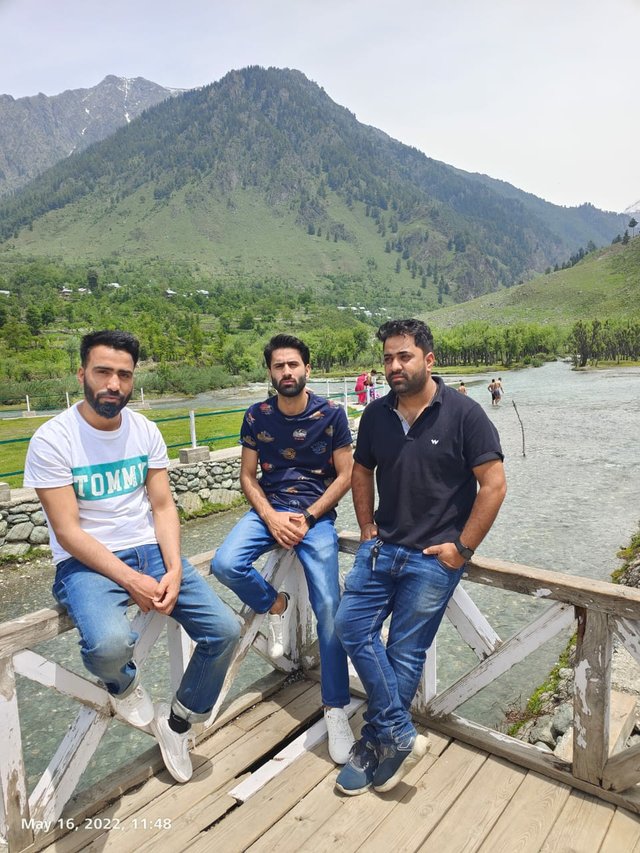 After we spent a few hours in the valley we returned towards pahalgam and had lunch,this time we had a full butter chicken with some chappattis.It was an average in taste meal😀.We had a slight contradiction on the choice but finally we reached a concensus to have butter chicken in lunch.After having lunch we again went to our room in the hotel to get our stuff because this time we were going to leave the place.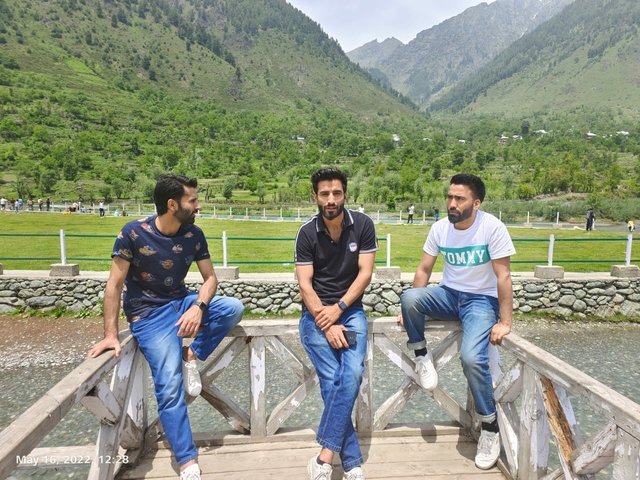 We left Pahalgam at around 5:00PM in the evening and headed towards a famous shrine of sufi saint zain ul abideen at Ashmuqam about 25 kms away from pahalgam.
We left for home at around 6:30PM and reached home at about 9:30PM.I quickly had my dinner and went to sleep because I was tired.
That was my day.Thank you for going through.