Hello dear steemians, how are you all? I hope you all are fine and enjoying the blessings of the almighty.Today I am here with another diary and I hope you all get time to read and explore a new day of my life and also find it worth reading and upvoting.
Today i got up early and went for a walk towards the apple orchards.These days the weather is pleasant and morning walks are so soothing and peaceful as morning breeze adds to its essence.After i returned from the walk i straightaway went to take a bath.After getting fresh i had my breakfast and then i went to my room to take the current affairs class.After i was done with my morning chores I got ready for office and left for the same at around 9:35AM.Today i hardly could get a cab because these days a lot of people go on picnics and hire these cabs for the same creating problems for the people who use public transport.Anyways i could reach my office at 10:30 AM.I was very nervous because of being late but as i reached my office i found just a few employees had reached which relieved me.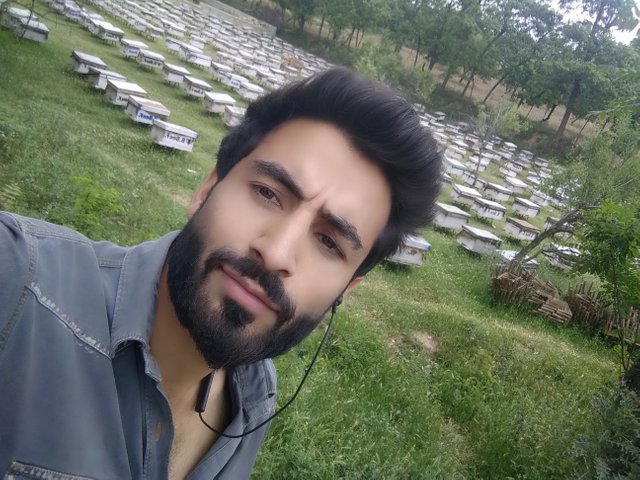 As there were very few employees in the office and after waiting for a while one of my colleagues reached and we left for a walk towards the nearby farms.These days the valley is so green and beautiful that one gets absorbed in the cool and calm of the valley.The weather is pleasant.After a heat spell it has been raining in intervals from few days which made the valley look fresh.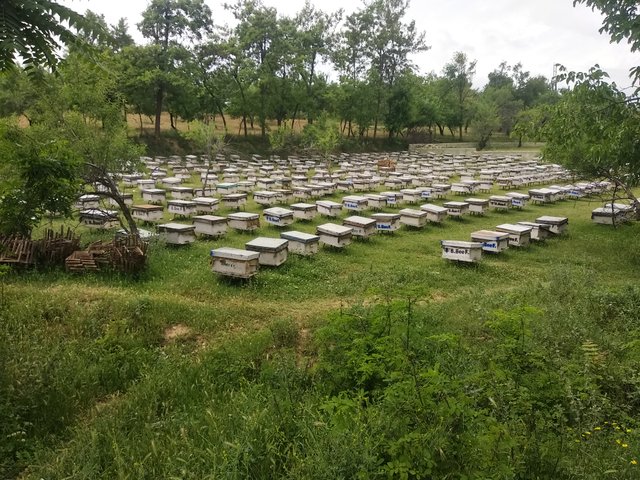 As we moved towards the farms i was so happy to see the bee farms over there which have been installed by the farmers to produce honey.I spent some time there with the owner.I got to know a lot about the bees and the honey they produce.I also got to know some interesting facts about the bees and their division of labour.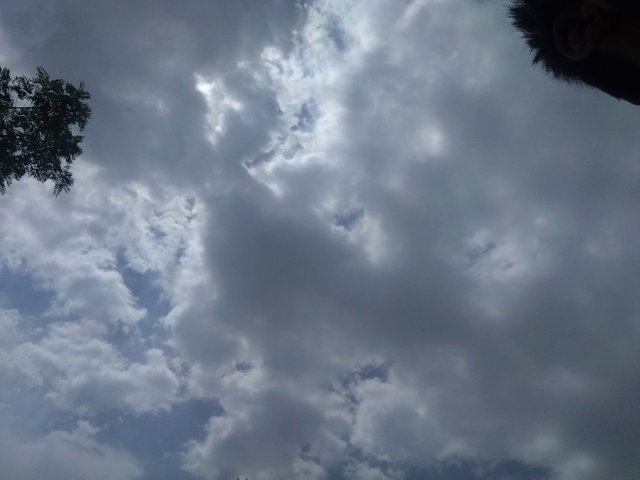 I asked the owner for a box but he refused ,stating the fact that the boxes are fixed and bees know which box they live in and if the box is moved even by a few steps the bees loose the way and eventually the home and flee away.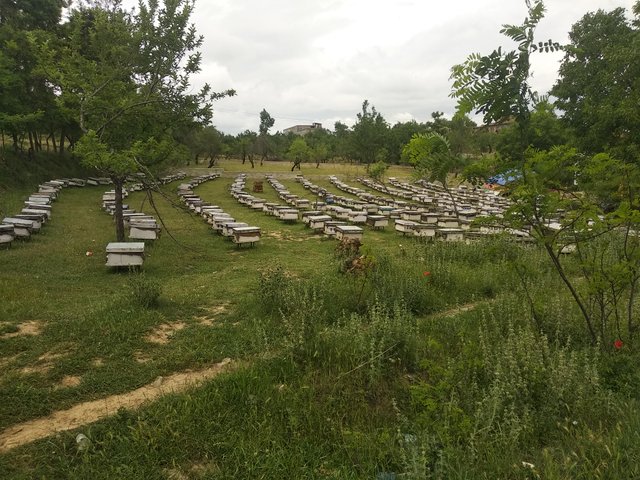 These boxes were beautifully arranged.It looked so beautiful that i could hardly leave the place.After spending some time there we left gor office and resumed our work of preparing the review of the activities we did during the year.We continued doing our work tilll 6:00 in the evening and then rain started pouring down.In a few moments it was raining cats and dogs and all the employees got into their cars and left for their homes.My uncle also works in the same office and he has a car,we cane hone together in his car and he gave me his car to get home because he lives a few kilometres ahead of me towards the office.Later i got a cup of hot tea and got fresh ,went to study and then had dinner later in the evening.I went to sleep at 11 pm.
Thank you all for going through my post.I hope you like my day.