Greeting My Friends
🌹🌹🌹🌹🌹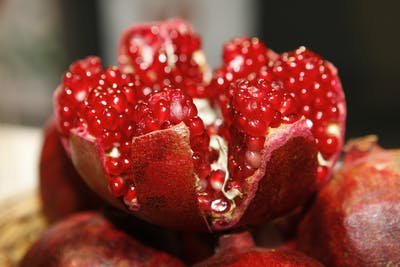 Source
Hello everyone.How are you all my well-wisher friends?How is your health today? Hope you are very well. I am also fine. Today I am bringing you all a new health tips post.Today I am telling you all about the health benefits of eating Pomegranate fruit. We all people love this fruit so much.We all can buy Pomegranate from the market easily.Pomegranate is a very sweet & demand fruit.It's have many benefits. So today we learn about the fruit, why we eat this fruit? In our country we called it's also "Dalim or Anarfall or Bedana" in our bengali language. So let's talks about today's Pomegranate fruit. Hope you all enjoy my post so much.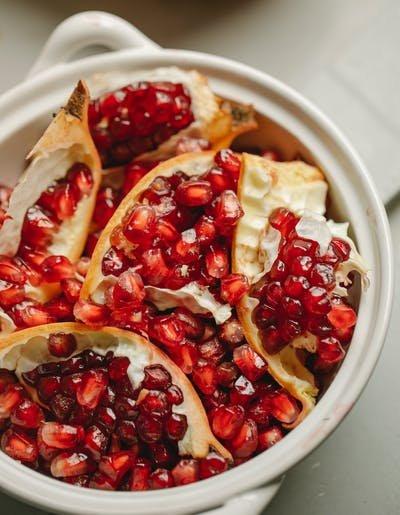 Benefits of Pomegranate:
1. Pomegranate is rich in high antioxidants which prevent the signs of aging on the skin. The heat of the sun and harmful substances in the environment damage the skin. Pomegranate helps to protect against this.
2. Pomegranate's antioxidants maintain blood density and its seeds prevent blood platelets from clotting and thickening. Also helps control blood pressure.
3. This pomegranate increases the level of oxygen in the blood. Due to the presence of antioxidants, it helps prevent 'free radicals', cholesterol and blood clotting.
4. Pomegranate maintains bone health by fighting enzymes that destroy cartilage and helps reduce inflammation.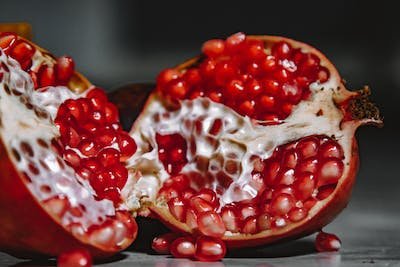 5. Pomegranate juice helps prevent 'prostate cancer' by reducing the growth and even destruction of cancer cells. It prevents heart disease by maintaining blood density.
6. Pomegranate juice contains 'punicic acid' which helps in controlling cholesterol, triglycerides and hypertension.
7. Fiber helps in digestion. We eat various 'junk food' without eating vegetables and fruits every day which harms the body. Add pomegranate to your diet to meet your daily fiber needs. A pomegranate contains 45 percent of the fiber that meets the daily requirement.
8. Pomegranate contains anti-inflammatory compounds that help boost immunity. It increases antibodies in the body as it is high in vitamin C. The fruit increases immunity. Eating pomegranate regularly increases immunity. As a result, you can stay healthy from common diseases and infections.
9. Pomegranate contains certain substances that prevent the formation of 'plaque' in the mouth. It is much more effective than alcohol-rich mouthwashes in the market.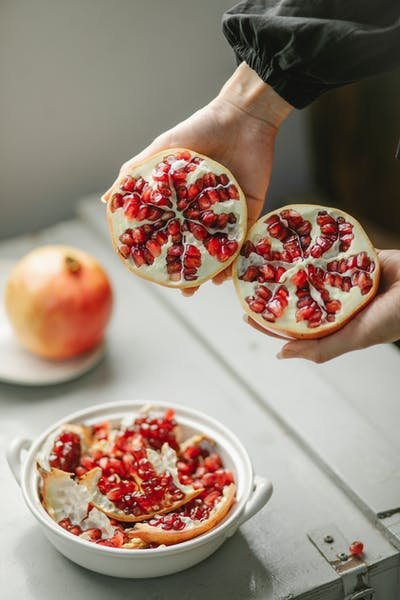 Disadvantages or side-effects of Pomegranate:
1. Pomegranate juice is beneficial for heart patients. However, it often interacts with drugs. So be aware and consult a doctor if you are taking any medicine.
Thanks my friends for visiting & reading my post, that's it for today. Hope you all liked my post & also benefited. See you in my next post.
| Category | Health |
| --- | --- |
| Writer | @enamul17 |
| Device | Huawei Nova 3i |
| Location | Bangladesh, Khulna |
Best Regards
@enamul17
CC-
Stay Safe, Stay Happy
💞Have a nice day.💞