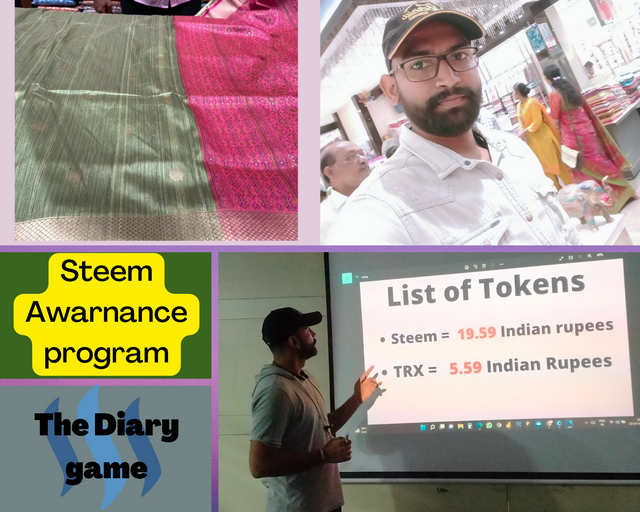 Steemit Guidance & Investment Programs Update by @deepak94
---
Namaste Everyone,
Hello good morning my friends in today's session we have create a new task for steemgrowth. Yesterday at night i just create a presentation for my next seminar in Ghazipur, Uttarpradesh. In night i prepare my presentation report then do some practicing in front of my friend Sonu.
In Today's diary i just explain my yesterday diary and some part of today's diary.
So, let's start my Diary.
---
---
When I woke up in the morning I saw that it was raining outside. After doing daily routine in the morning, ate breakfast and then completed the office work sitting in the room itself. After a while when the rain stopped, I went out to drink tea and then the light of my brain was lit😅 .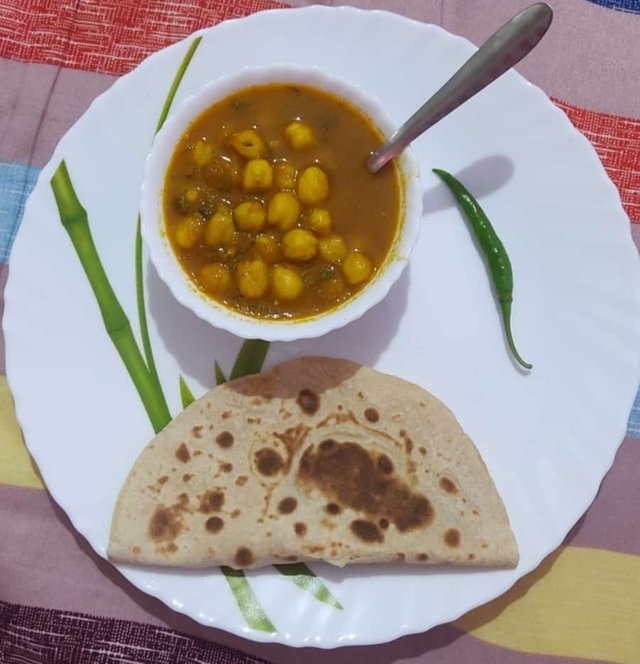 Morning Breakfast - Chole & chapati
---
---
Now i just go to meet my friends and expand some times with gossip and afterall i decide to go for shopping 🛍️ of traditional saree to my lovely Mom.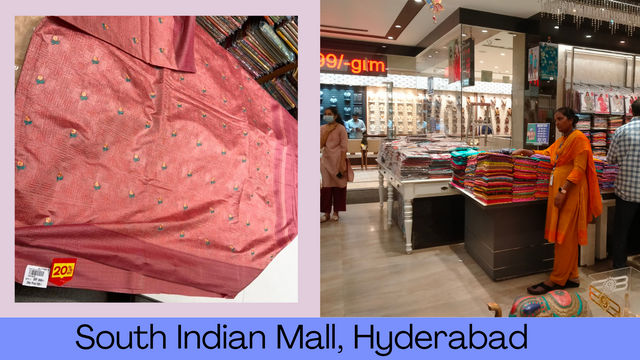 So we went to South Indian Mall in Hyderabad with my two friends Sonu and Mahendra. I don't have much knowledge of sarees so i take help to my friends to buy clothes . I want south indian special sarees to my mom. So my friends suggest me to buy Pattu saree which is very special in south Region.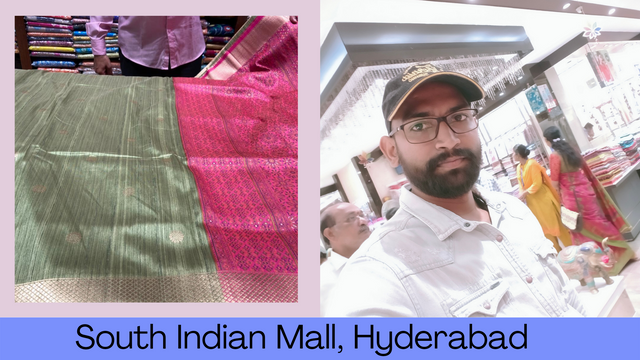 But i just see the variety of paatu saree it looks so beautiful but I thinks it's not compatible to my mom bcos my mom wear lightweight sarees In North region no one can wear Pattu sari and i know what kind of fabric my mom wear so i just change my mind and decide to buy that type of fabrics which my mom wear regularly . So I told to the shopkeeper to show south india touch saries but fabric should be north indian style.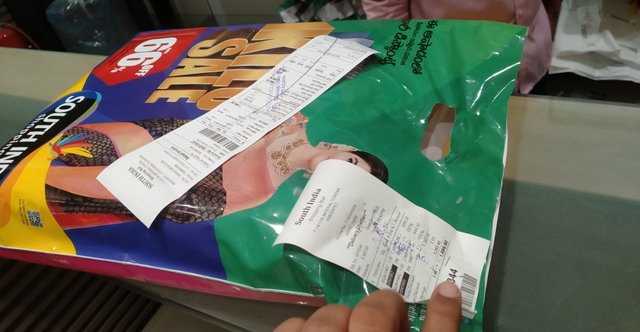 Finally shopping completed
---
---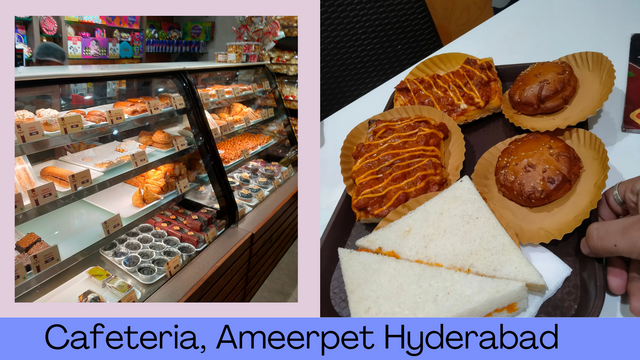 We left the mall and went to the cafeteria and it was five o'clock in the evening. We placed the order and within 10 minutes our order was on our table. We start eating and enjoy the moment of rainy season too.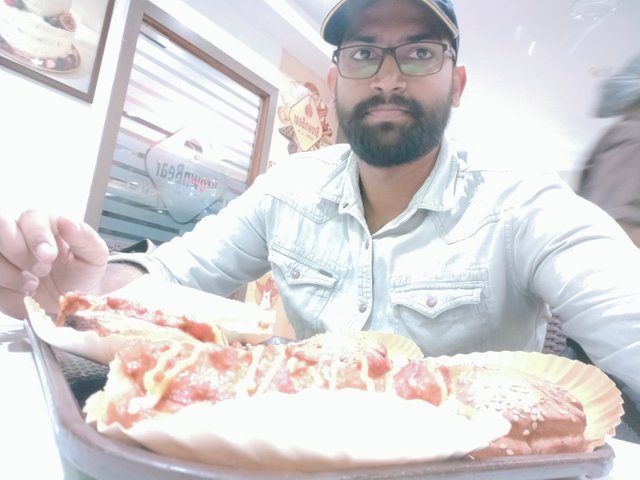 Chal beta selfi le le re 😅
---
seminar Practice at Night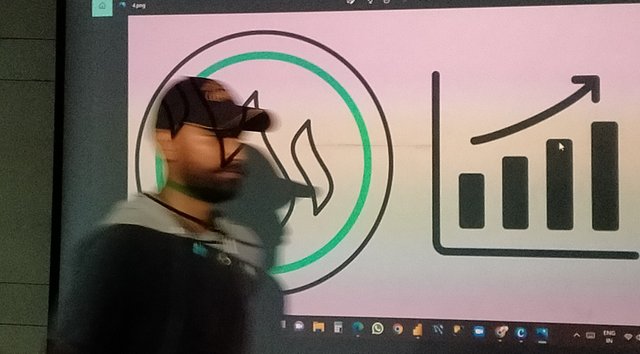 Steemit Guidance & Investment presentation Programs practice Update by @deepak94
I decide to organise a seminar or awareness program in Ghazipur District Uttarpradesh for that i make some slides or presentation report for practicing. Our motive is too make aware many people to Steemit and if our Indian peoples are still their in platform but not active or if someone active and not follows the proper guidelines then search 🔍 that Id and contact with any social media platforms and I've proper guidance.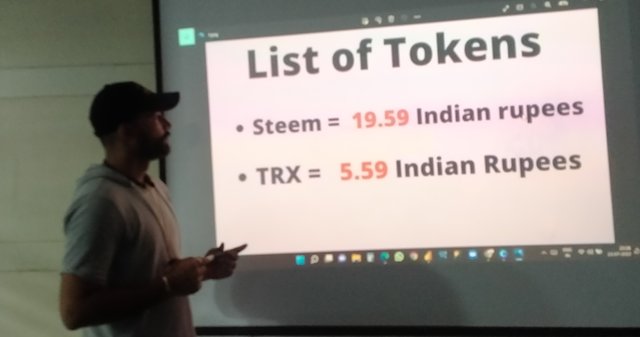 photography by @deepak94's oppo A5 2020
Recently i try to connect
@aaru
and his husband Because they were posting for a long time due to not getting proper guidance. But due to start getting support to aaru, his husband also felt that income can be generated through this platform.
That's a way that if we guide properly to any user then they also knows the benefits of steemit and they also try to invite new user's. That's a way our steem growth increases in exponential form. Now in few das ago i take Google meet for some Newcomer's
@gulamhusain
,
@shubhambhagat
and
@vnyupa26
. They also start posting regularly in few days.
---
So that's all about my today's or yesterday diary . I hope you all like my day routine and learn something new ideas about how to grow steem.
Thank You
#missionsteemgrowth
#missionguidence
#newcommers
Regard,