Greetings fine Felines and Hoomans of Steemlandia!
Hope the holiday weekend is treating you all well... and welcome to Caturday, my favorite day of the week!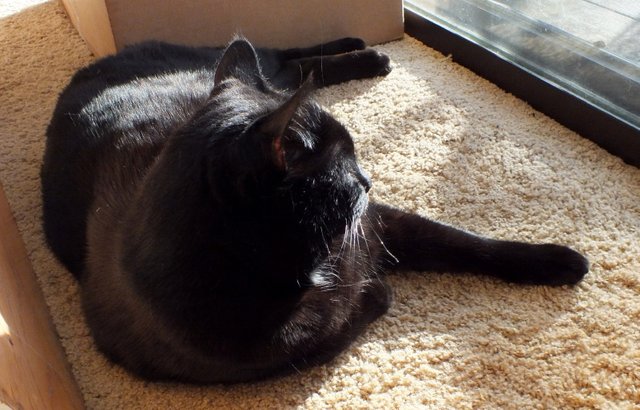 Although it has been rather wintry — rain, wind, cold and very cloudy — since the official start of Spring, we did finally get a bit of late afternoon sunshine today!
That's a perfect thing for cat, for taking a nice warm nap!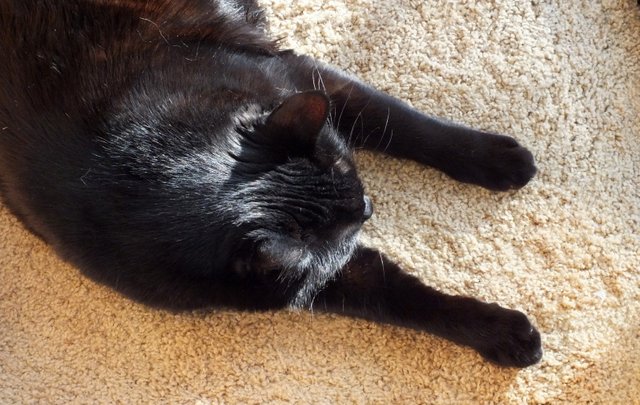 One of the great things about having a black fur coat is that it really absorbs the warmth, so it doesn't take a lot of sun for me to get nice and toasty.
My housemate Smudge also enjoyed the sunshine in the living room...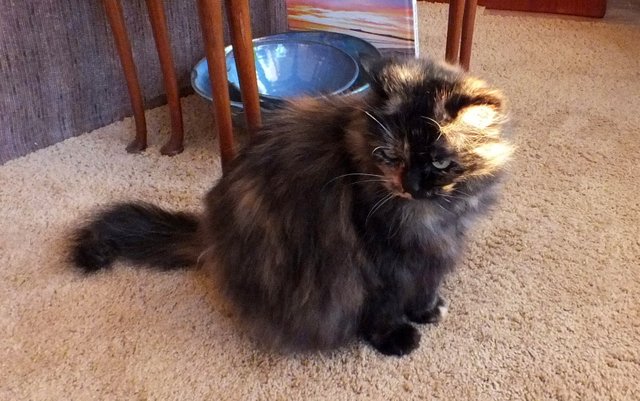 On the whole, it has been a fairly quiet week around the Curator Cat household. Because it's cold, the Hoomans are still sticking mostly to indoor activities... which means we cats get more attention!
Meanwhile, I am getting closer and closer to my next Steemit goal: Reaching 1,500 Steem Power! Less than 10 to go!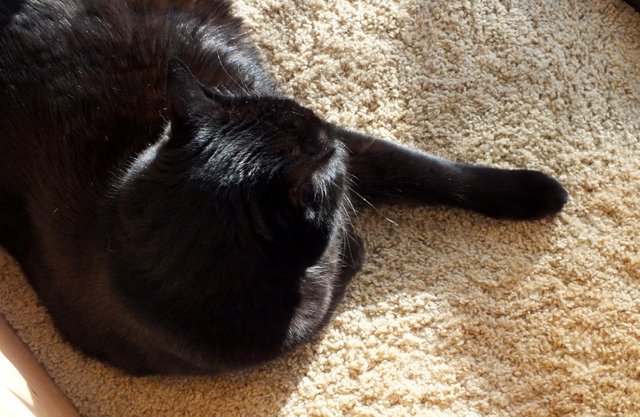 That sun feels really good!
Support Pet Content on Steemit!
If you are a pet lover, why not support pet related content on Steemit by posting some content with pictures and some stories about your pets?
We are trying to revive the #dailypetphotography and #dpet tags on Steemit, which used to be very popular 3-4 years back! We can make them popular again... I know there are many pet lovers here!
Thanks for stopping by, and Happy Caturday to all!
=^..^=
X-114/411 2022-04-16