Greetings fabulous Felines and Hoomans of Steemlandia!
I hope this Caturday has treated you well, even as it comes to an end for another week! Yes... it was Saturday, and that means CATURDAY for all cat lovers around the world!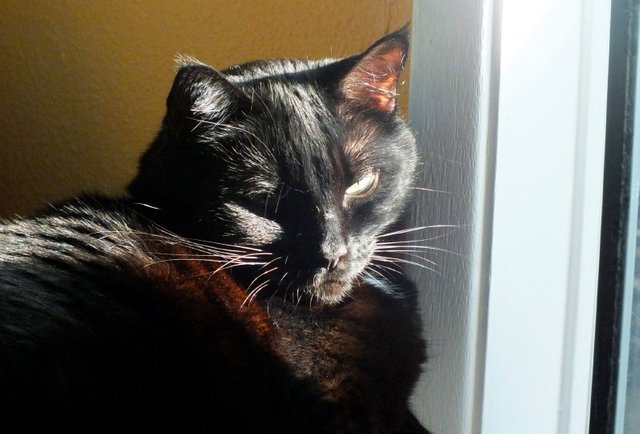 Running rather late this week... but you know how it is with cats: Sometimes we just end up napping all day! And that's pretty much what happened around here.
Well... actually, the cats napped and the Hoomans were busy working in their garden... in between the pervasive rain showers that seem to have become more and more frequent around here.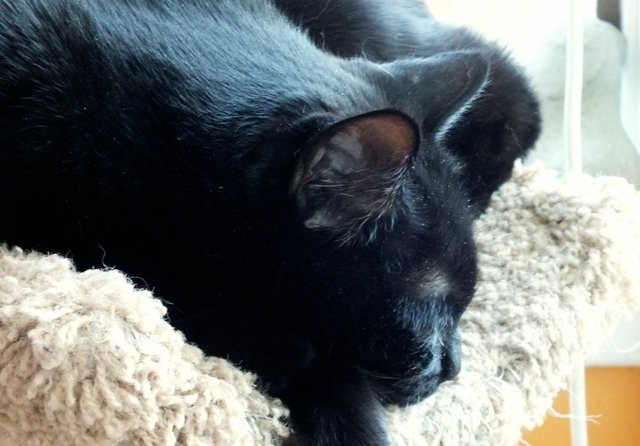 But we don't complain too much about the rain: It's what keeps this part of the world so very nice and almost always green.
And we'd much rather have fertile green surroundings than a barren desert.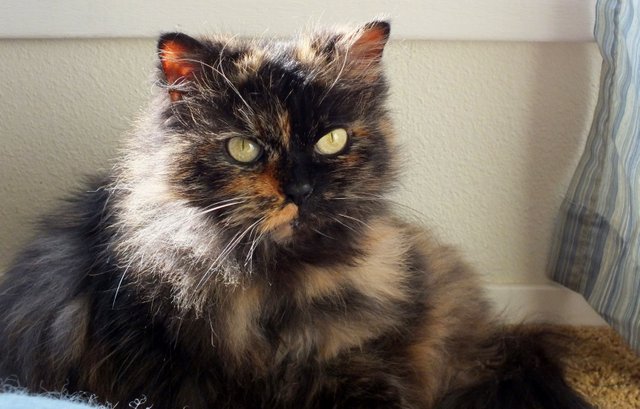 The obligatory Smudge picture! She's really a very sweet old cat!
Speaking of "green," I noticed as I was writing this that Steem shot up to 30 cents, following once of the crazy runs SBD occasionally goes on.
It would certainly be a nice thing if it actually held up for a while... the last few months have been rather a bumpy ride for those of us who spend a good bit of time in the cryptosphere.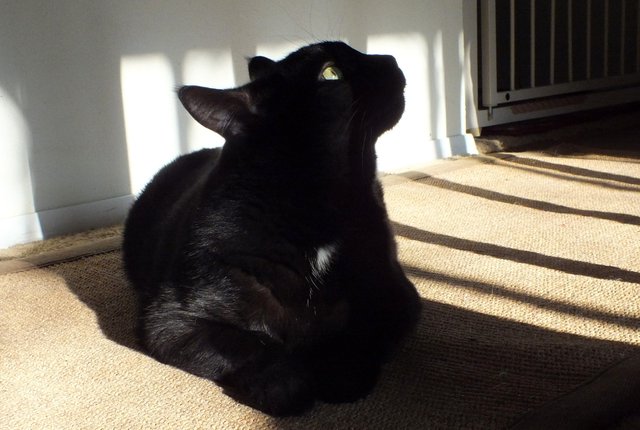 Things are looking up?
And with that, I'm going to finish up for the day. Better late than never, right?
Happy Caturday, and have a great Sunday!
=^..^=
X-119/416 2022-06-04