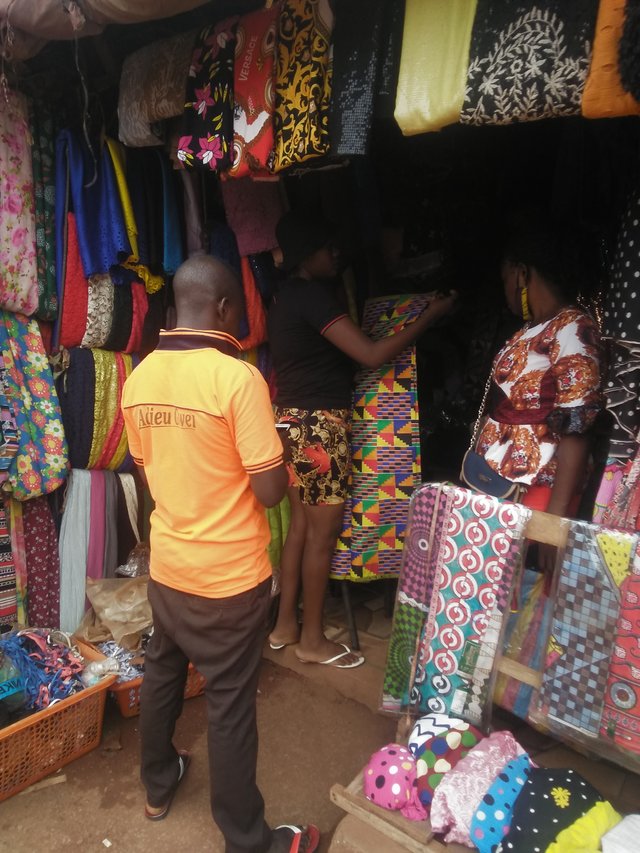 This is a shop in Abakpa market, they deal in all kinds of materials and tailoring materials. From lace, Ankara, lycra, satin, bridal material and many more. This shop is easy to find because they are at the junction where cars and tricycle drop their passengers, because of their location, people who don't want to stress themselves patronize their business.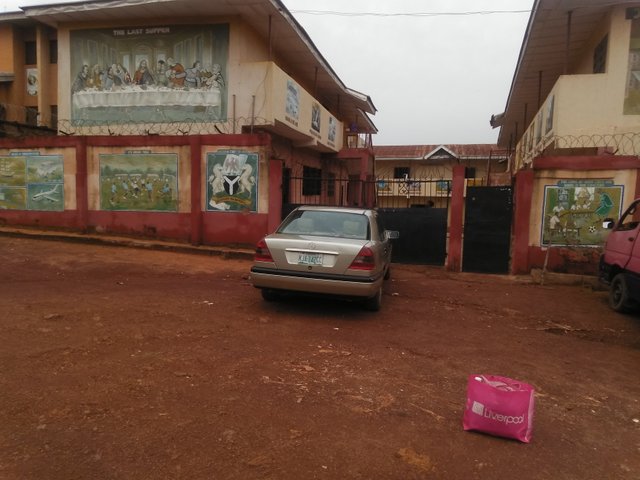 EL SHADDAI NURSERY AND PRIMARY SCHOOL
El Shaddai Nursery and Primary School is the school my nephews attend. It is owned by an anglican member so some of their pupils are from known members.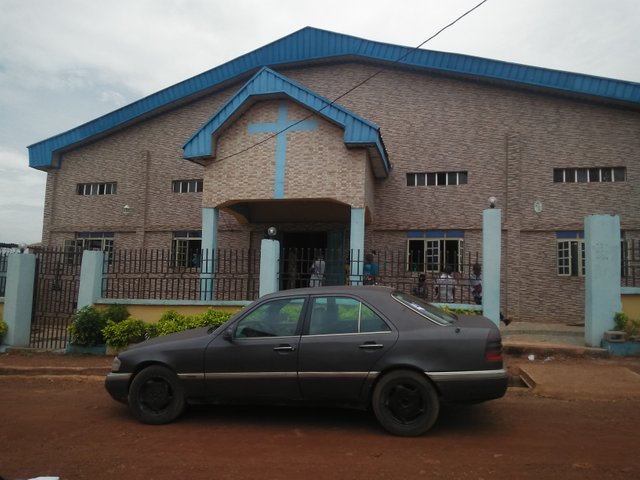 THE PRESBYTERIAN CHURCH OF NIGERIA
The Presbyterian Church is my church building. It is open 247 but it comes alive in the evening during the evening activities. The building can be found alongside El Shaddai Nursery and Primary School.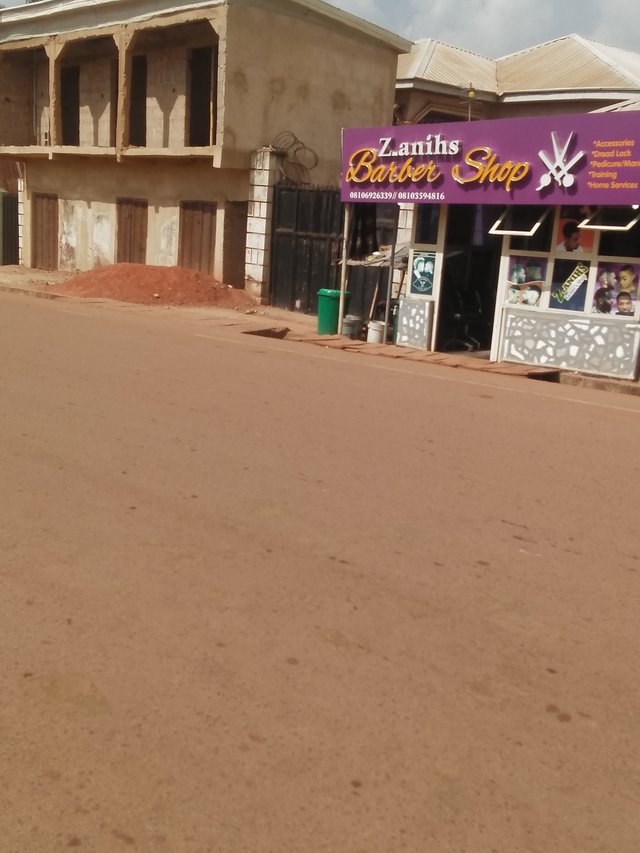 Zanihs Barber Shop dealsqith cuttibg and making hair. They have good customer service, I enjoyed their habdwork when I went there to have a hair cut.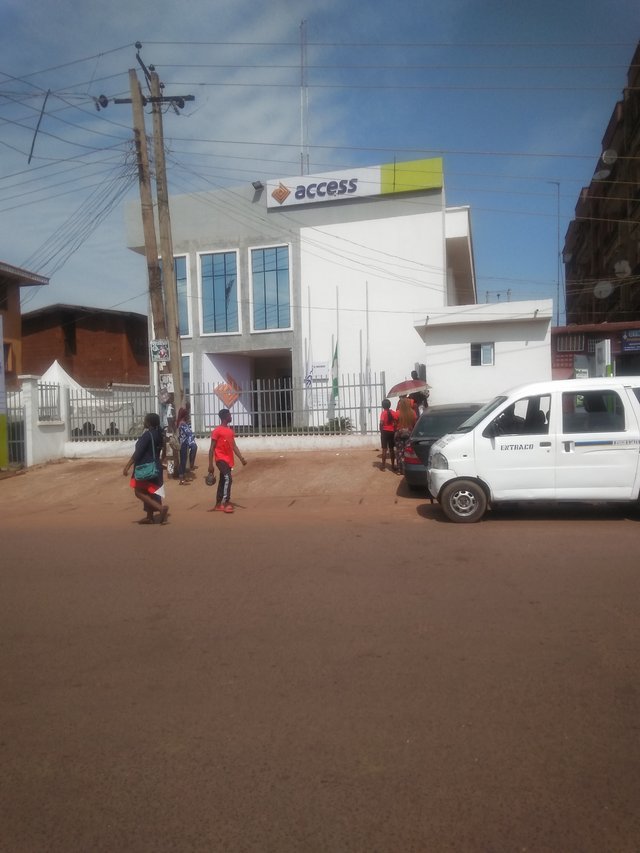 Access bank does all kinds of transaction for their customers. The building is alocated in the heart of Abakpa Market making it easier for ayine to withdraw their money and continhe with their businesses.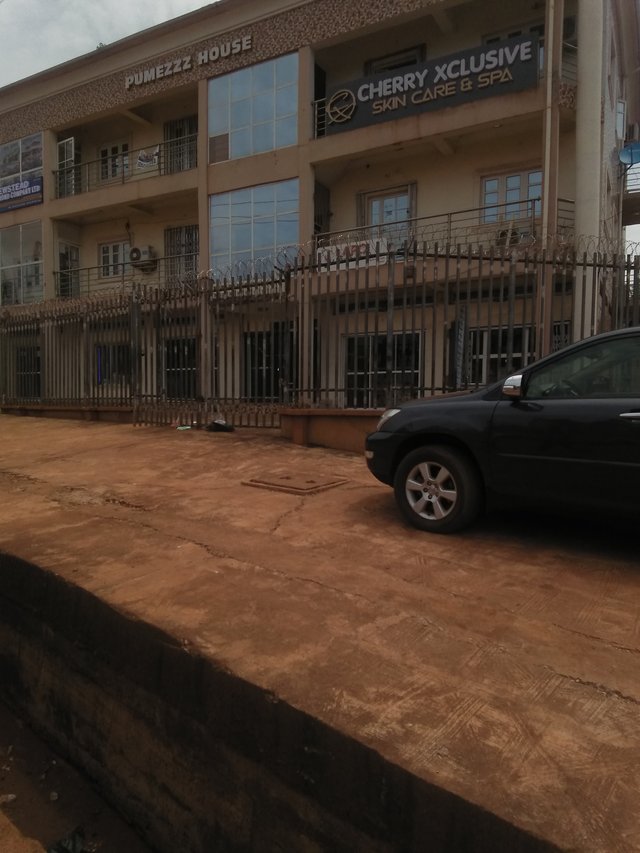 Pumezz house is a plaze taht house up to 4 big shops with different kinds ofbusinesses. In this plaza, there is Cherry Xclusive Skincare & Spa, a surveyors firm, a show room and a micro finance bank.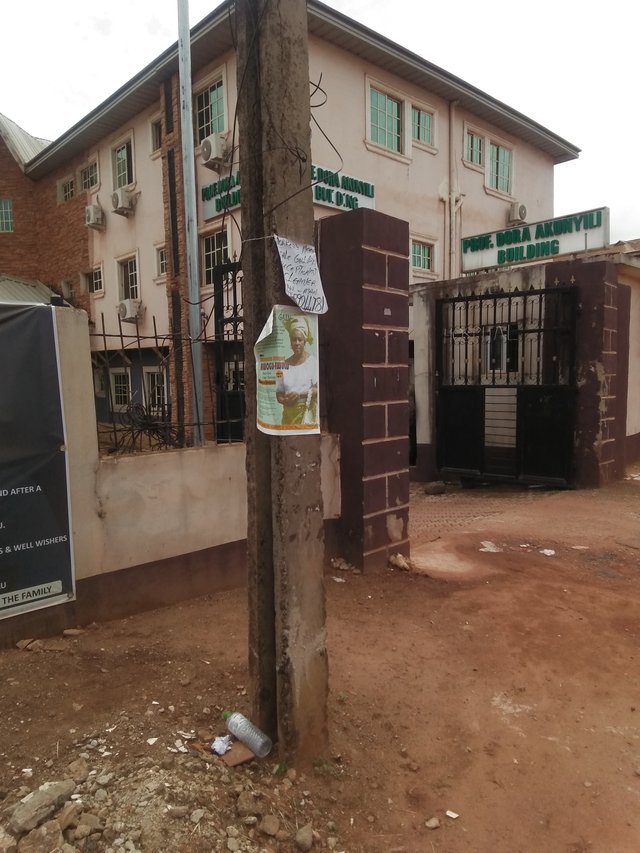 This is a hospital premises that nmaed one of its building after the late Dora Akunyili. It is a specialist hostpiatl that deals with anything eyes.
(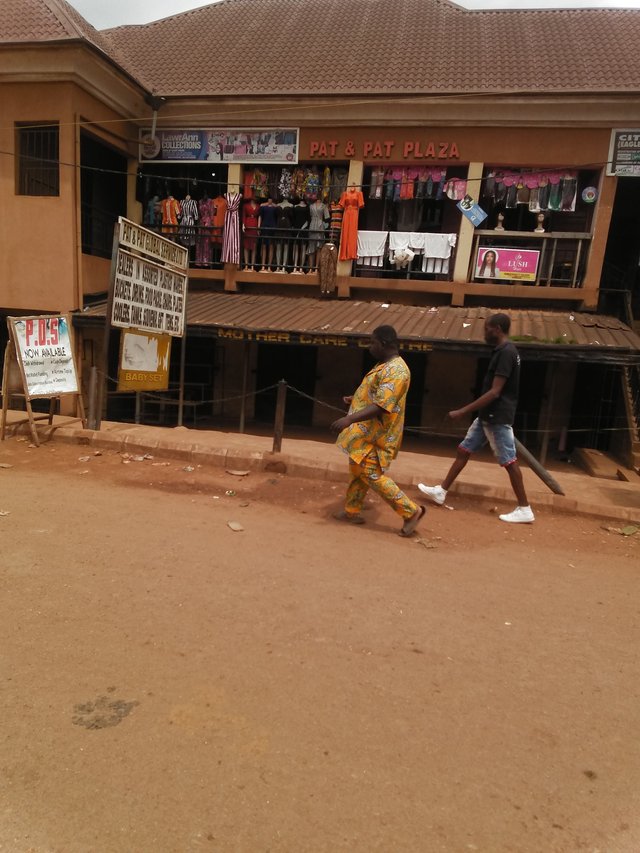 Pat and Pat plaza accommodates 8 shops. Some of the shops deal in ladies wears, salon and hair accessories. it is easy to find, you can locate in the middle of abakpa market.
PAT AND PAT PLAZA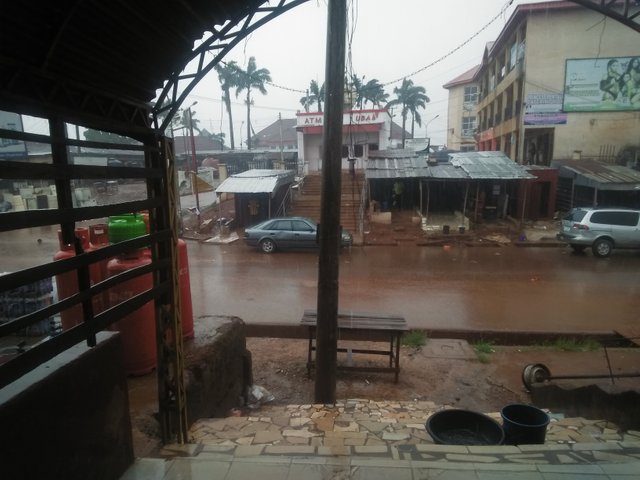 Igwe Nanji junction is the road thag leads to the Igwe Nnaji of Nike in Enugu State. The road is usually busy since it is a federal but clear todag because it was raining heavily as I took this picture.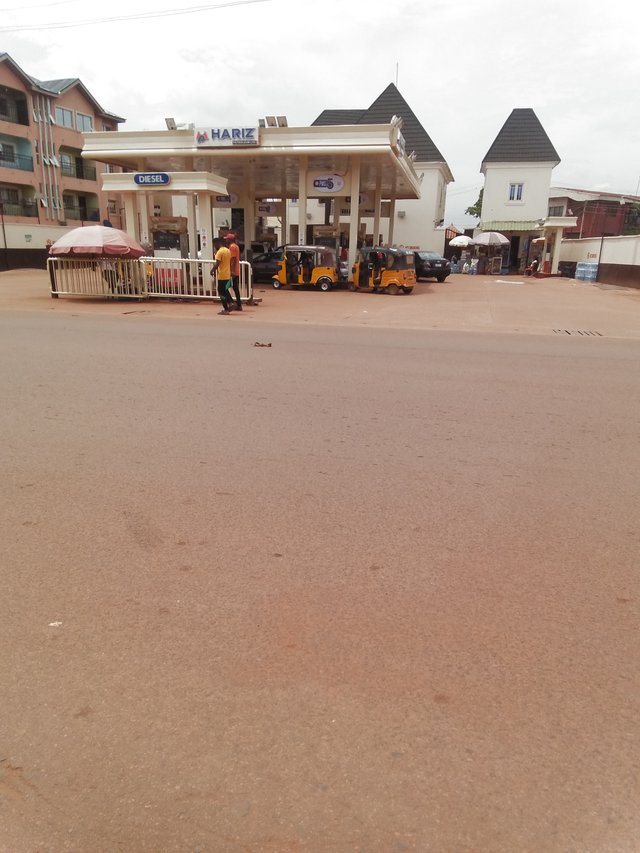 At Hariz filling station, you can buy your fuel, kerosine, diseal. The filling station is considerate with their prices, so the place is always filled with cars and tricycles.
#mytownin10pics #prowrit-w7 #steemexclusice #club75 #nigeria