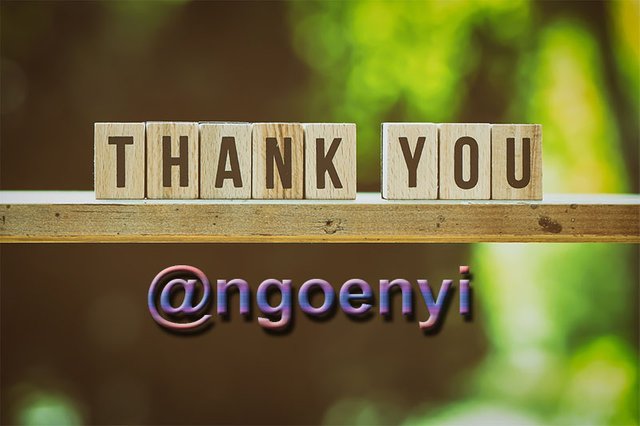 Introduction
Open Happiness is a project that encourages generousity among SteemAlive members. We realize how much each little act of kindness could go in touching the life of recepients. Please click here to learn about this interesting project and how you can become part of it.

How did Open Happiness week 2 go?
Last week was just the 2nd week of Open Happiness and already, lives are being touched. We try to do good within the week. Then at the weekend, we make a post where members of SteemAlive are encouraged to engage with others and talk about giving, receiving gifts, or any other topic. Yesterday, we talked about a topic of personal significance to our members. We asked them this question:
Have you ever helped someone and later regretted helping them. Why?
We got lots of amazing replies and engagements on the subject. Below are two of the answers


To see all the other amazing response we got yesterday from the Open Talk, click here

SteemAlive says a big Thank you to @ngoenyi
@ngoenyi called us within the week and volunteered to sponsor last weeks Open Happiness project by giving some gift to SteemAlive community members. He sent us a cash donation of 5000 naira which we used to purchase 25 Steem at the rate of 200 naira. We used this 25 Steem to distribute to all members that participated in the Open talk held yesterday. 13 Members in total participated and we have sent 2 Steem each to them as shown below: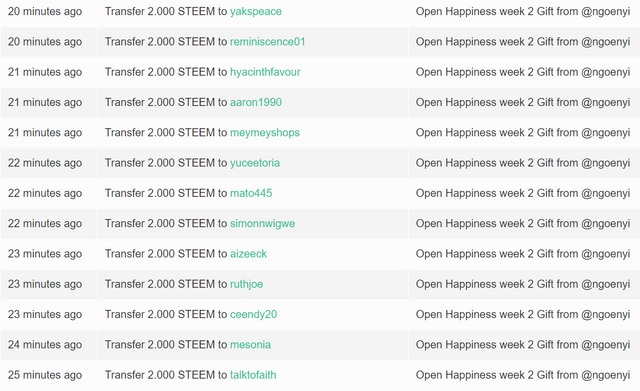 The above 13 members, SteemAlive leaders and the rest of SteemAlive community are happy says a big thank you to @ngoenyi for making us smile with your gift. We pray you always lack nothing that you need in life. We so much appreciate your kindness and huge support of Open happiness.

Conclusion
You can put on smile of someone's face with small acts of kindness. Nothing is too large or too little. Why not go out on your way and help someone today. We can make SteemAlive and the world at large a better place by our selfless giving. So within the week, help someone, make your gifts directly or through the community admin. By this time next week, you may be among those that must have made lasting impressions on others by our generosity.
Thank you everyone. Lets support Open Happiness! Lets Give and we will remain happy!.
Thank you @steemcurator01 for supporting SteemAlive projects.
Written by: @focusnow
For: @steemalive



Subscribe:::Discord.
:::Whatsapp :::join trail