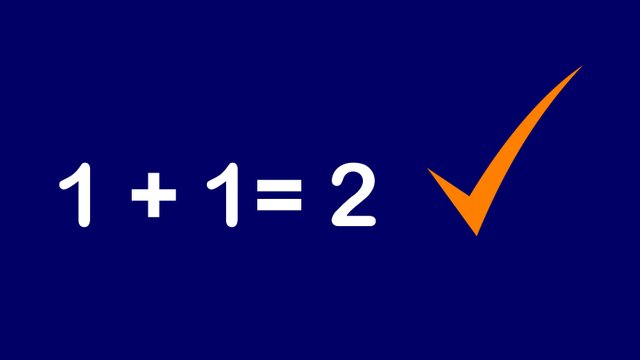 Introduction
This is a quick update with regards to an issue we noticed recently. Some recommended posts which were presumed to be in club5050 are not actually supposed to be in the club. This is as a result of error in calculations which we made in this post. We sincerely apologize to the Steemit team and have made necessary corrections which will be evident in our next picks.

The Error
According to the calculations in this post, we factored in only two elements in our calclations:
1. Earnings within the month: We check the earnings within the month and divided it by 2, which we then use to compare the power ups.
Power ups within the Month: When we check the power ups within the month, we now compare it with the earnings. If it is at least half of the earnings, we then assumed the person is in club5050. However, this calculation is very wrong and we are out to correct it now.


The missing link - Transfers out
Because we did not check transfers out, the calculation is incomplete and erroneous. For example, if someone accumulated SBD in the previous months and transferred them out within the month, it will not show up in the earnings within the month. Hence, the calculation of powerups will be in-balanced and wrong. Unfortunately, this is a big error we have made in past top 5 posts and have taken correction now.

The correct calculation
Three elements should be factored in:
1. Transfers out: So whether the earnings were accumulated within the month or not, the transfers out should be at least equal to Power ups to qualify for #club5050.
Earnings: This will be checked though its not a huge factor.
Power ups: The Power ups should not be smaller than the transfers out.

How to check your Transfers out - example with @focusnow
1.. Go to https://steemworld.org/ and click Transfer search under tools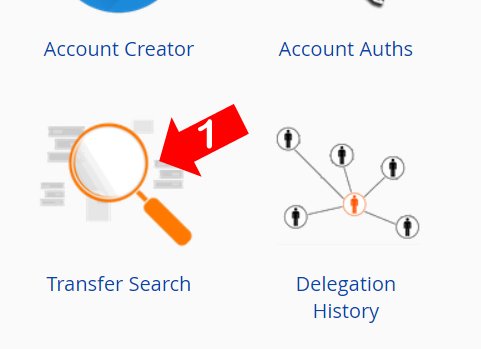 2.. Select Normal Transfer
3.. Enter the username
4.. Starting date
5.. Ending date
6.. Click this button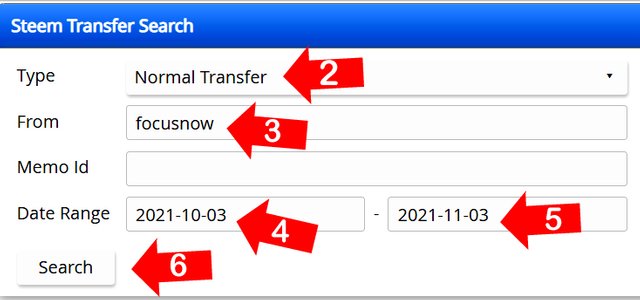 The result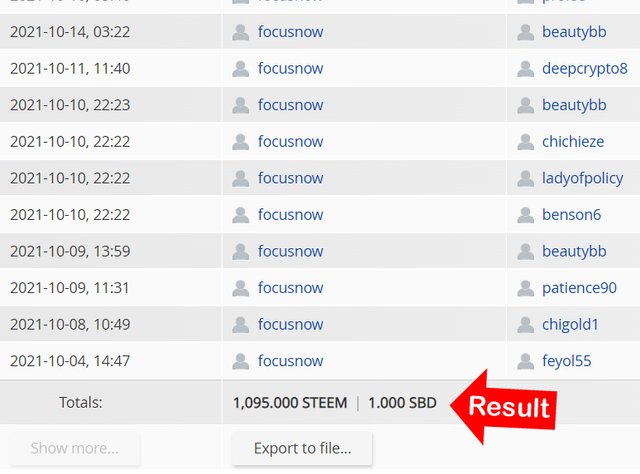 1095 Steem and 1SBD was transfered out. 1 SBD equals 11 Steem. Total Transfered out = 1106 steem.

Total Powered up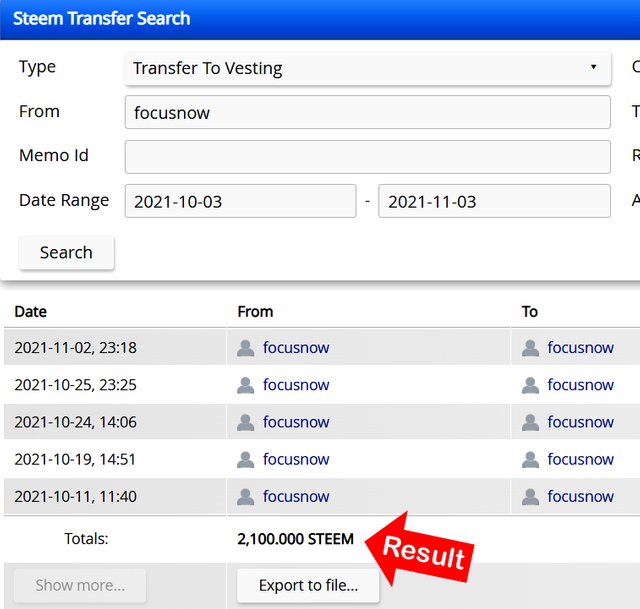 Calculating club Status

52%. So @focusnow is under club5050

Conclusion
Take note all SteemALive members. We will check with this accurate calculation before you can be featured in the top 5 selections. Thank you @steemitblog for accepting our apologies.



Subscribe:::Discord.
:::Telegram :::join trail