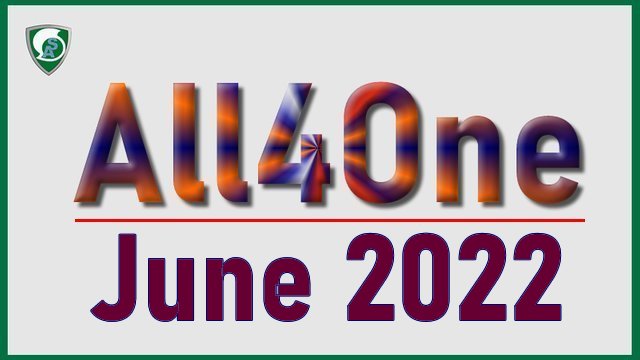 At the end of each Month, we have to show appreciation to all our members that have supported our All4one project for that month. We realize how much sacrifice they make in order to support all4one. We naturally feel obligated to say thank you to all our members for their kind act.
This is a brand new month July 2022. So for all of you that supported all4one in June 2022, we say a big thank you. Please go through your blog and gather all the all4one posts you did. Drop the links under this post so that we can show you some appreciation.

How many all4one posts in June 2022
Remember that after dropping the number of all4one posts you did in June, we will careful go through them again and verify that they were really all4one posts. Please do not miss anyone of them. Thank you so much.
The Super Volunteer - June 2022
Each Month, we reward the super volunteer in a special way. The super volunteer is that user who made the highest number of all4one posts. So once you drop your links below, we will count and see who did the highest number of all4one posts in June 2022.

Appreciation
We have entered a new month which is July 2022. We want you dear friends to continue supporting the all4one project. This is the first week of June 2022 and its really best to start early. So if you have not already done so, please start now to write your all4one post for the week. If you can write 2 times in a week, that would be very amazing. You become our super volunteer and we will surely support you more.
To everyone that have supported this project, we cannot forget you in a hurry. Thank you so much for all that you have done and will still do. We will continue to support you in some special way. Together, we will take this community to the next level.
Lets grow as one!!!!

Delegate to SteemAlive


Subscribe:::Discord.
:::Whatsapp :::join trail