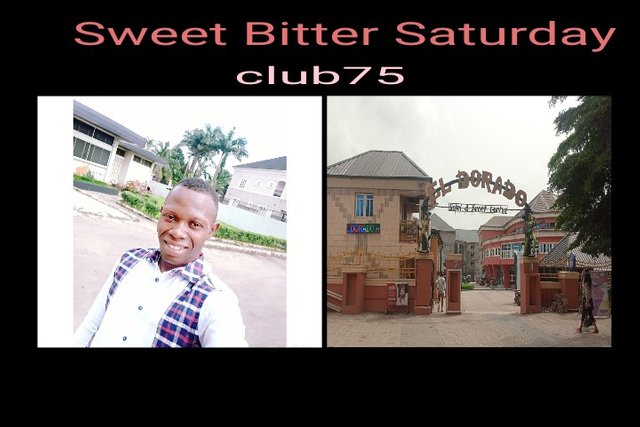 Hello to my dear friends.I am sure you are in high spirits.The Steemit Engagement Challenge is really making everyone to be busy.Today was the last day of the month of April.We are favoured to have stayed till the fourth month of the year and godwilling we shall see the end of the year and even more.
I woke up not quite early today because I went to bed late on friday night.This is due to fact that I was trying to meet up with the target of making 10 comments in Steemalive community daily and as many comments as possible in the Steemit Engagement Challenge.It is no longer news that regular posting and engagement is the central point of Steemit.So I try the much I can to live up to the requirements of posting and making more comments daily.

Morning Session
Upon waking up, I had a devotion and arranged the bed.Swept the room and made effort to observe oral hygiene.I have always tried to alternate two different toothpaste(oral-b and close up) for dental purposes.I then washed the dishes after wards and warmed the left over jollof rice i made the other day.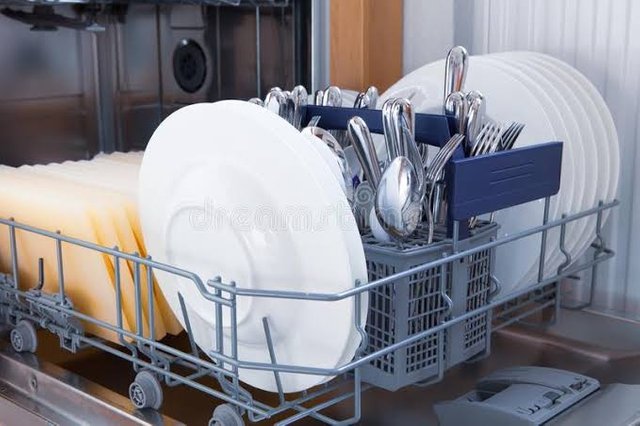 washing
Today being the last Saturday of the month is always a general sanitation day for Aba city in Abia state,Nigeria.So the sanitation starts for 9:00 am and ends by 11:00 am.During the period of sanitation, vehicular and individual movement is prohibited except people on special duties like medical practioners,media persons and people in the national force.So I stayed at home to participate in the sanitation exercise.
I helped to sweep and rake the compound,cut the growing grasses at the backyard.It was indeed a thorough work and the whole environment was in good shape.As soon as it was 11:00 am.The whole process was over and everyone is now permitted to go out.I also wash my clothes and took care of the bathroom. Saturdays are usually busy for me.Very busy.

Afternoom Session
Today I had planned to go to town.I wanted to visit IG Hub training centre at #10 Calabar street here in Aba here in Abia state Nigeria 👉what3words
They organised a training which was sponsored by the federal government and i was among the trainees.The training certificate was supposed to be sent via email but they are yet to send it.
So I had to go to their office to enquire why they are yet to send it.Unfortunately,when i got there,I only met the security man and he told me that they don't work on Saturdays and so I was a bit disappointed.However,I don't allow things to spoil my mood,I left happily and would repeat on a working day.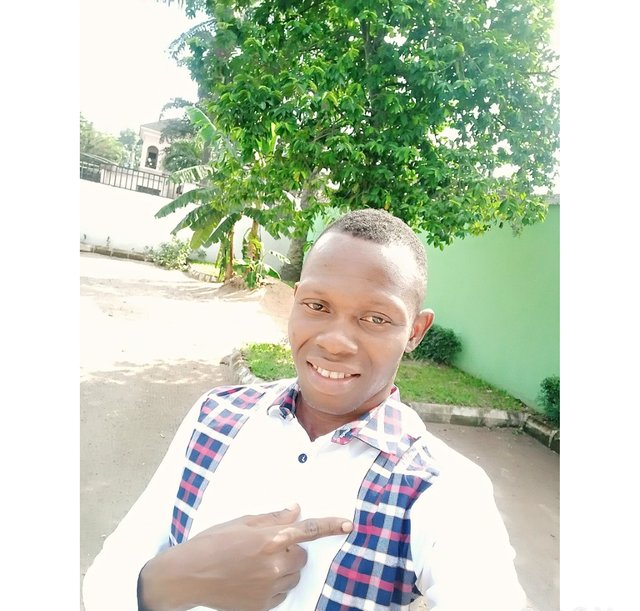 At IG hub centre


Messy Session 😃
I also wanted to make withdrawals so that I can buy a few things for the weekend.I like to cook plenty of food on weekends so that I can save the stress and rigmarole of cooking at all times.I went to a nearby bank ATM to make the withdrawal,the payment wasn't forthcoming.I was not happy about it.First bank has a way of disappointing her customers (I said to myself).
Now I decided to try a POS shop for the withdrawals.There no breakthrough,they said that first bank service isn't working.I tried to transfer to the POS girl,yet no progress.Hmmm,things are falling apart.I a getting stranded because I don't have enough cash with me.My hope was that i would make a withdrawal.Alas,it is working.
I thought of a way out this mess,I had no option than to call someone to send money to the POS girl so that I can get the money and pay the person as soon as first bank network returns to normal.On this premise,i had call @focusnow to my rescue,he than sent money to the POS girl of which I cashed it out.This way,I was able to buy the things I intended to buy.It is good to have friends who trusts you.

Relaxation Session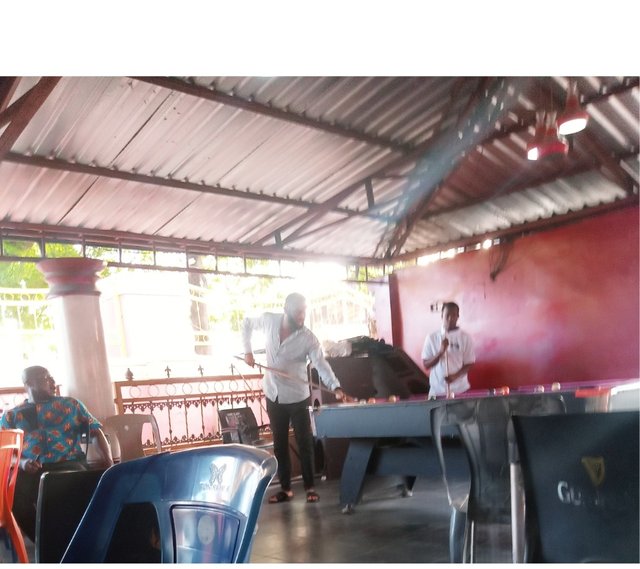 Snooker players at the relaxation centre



To ease the stress of he whole inconveniences,I had to rest and relax for some minutes at Eldorado hotels relaxation centre to cool off.You understand what I mean nah 😃.Some persons were also playing table tennis and snooker at the relaxation centre.Afterwhich I left and headed to market and then home.It was indeed a bitter-sweet day for me.Some days are like that.
Best Regards