Hello Steemians, Welcome to my diary game. It's been a while I wrote a diary game post due to the workload of being a Crypto Academy Professor. But here I'm today to share my diary on Friday 6th November 2021.
This morning, I woke up by 4 am for my morning prayers. After that, I went online to check my email and also the notification on Steemitblog. After that, I took my time to prepare for work around 6 am. I took cornflakes before leaving for work around 7:30 am.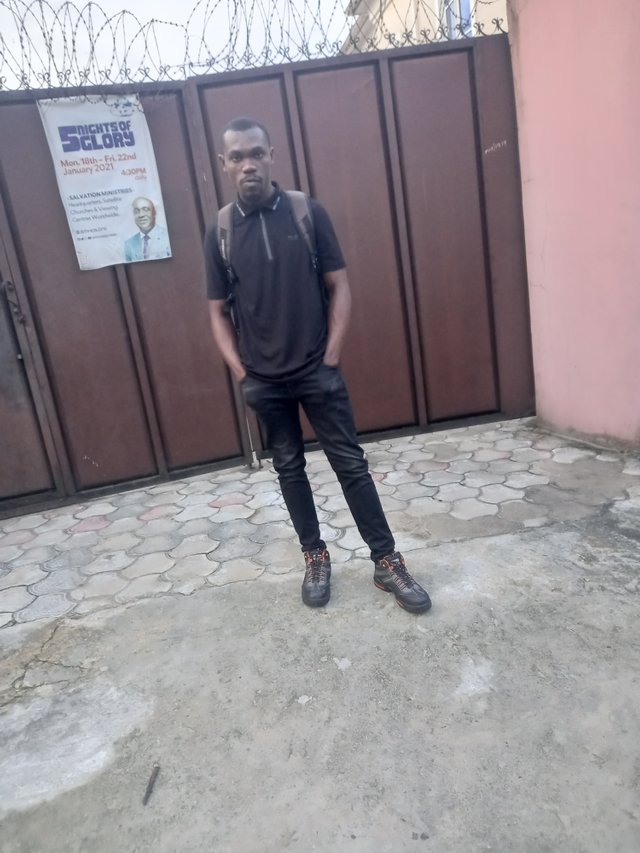 On my way to Work
I work as a service engineer at Novelty Plus Services. My company deals with the services, repairs and installations of heavy-duty and marine equipment. This morning, the worm routine was to troubleshoot dredging equipment that lost power. After the investigation, it was observed that the auxiliary engine of the equipment needs a top-end overhaul. This was reported to the office before I proceeded to a new site.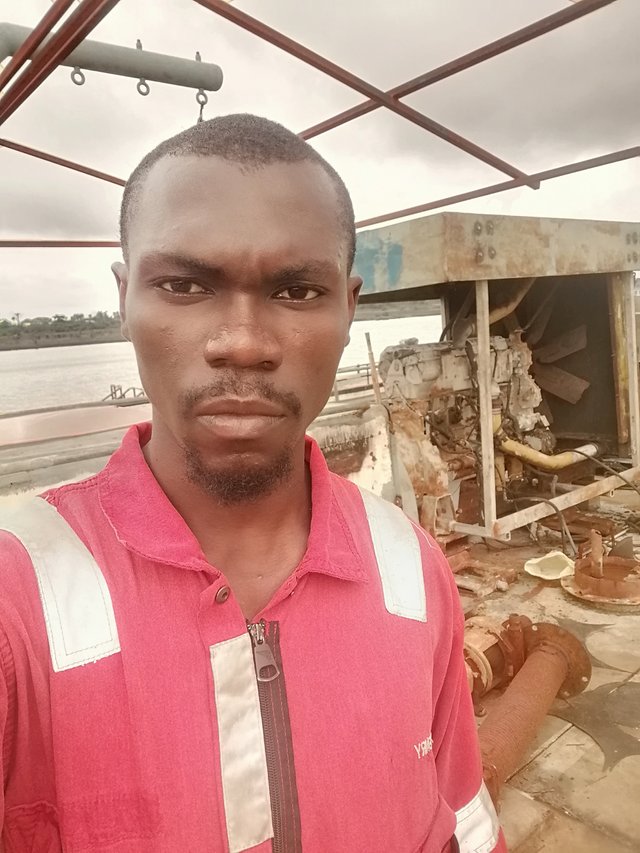 Troubleshooting a Dredging Equipment
After I left the company I went to troubleshoot a dredging machine around noon. I proceeded to El-totuma jetty for a sea trial of one of the vessels my company overhauled for both the starboard and port side engines. The engine model is a C18 Caterpillar engine.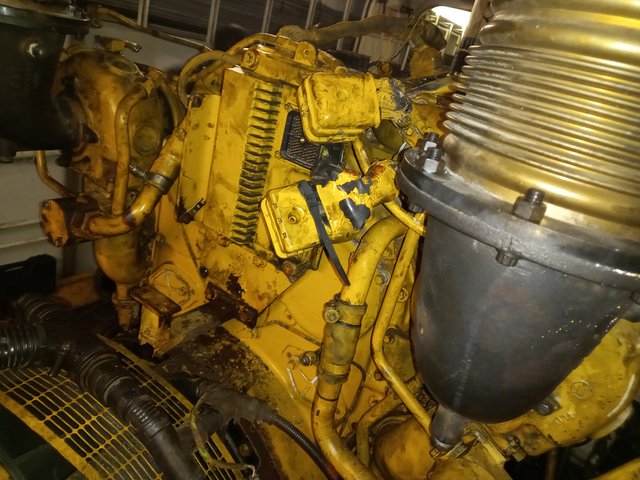 C18 Caterpillar Engine
The engine overhaul was carried out successfully and it was completed in two weeks. Today, we are carrying out a sea trial to test the performance and the power output of the engines. The sea trial was successful. We covered from Portharcourt to Bonny island before coming back to the yard.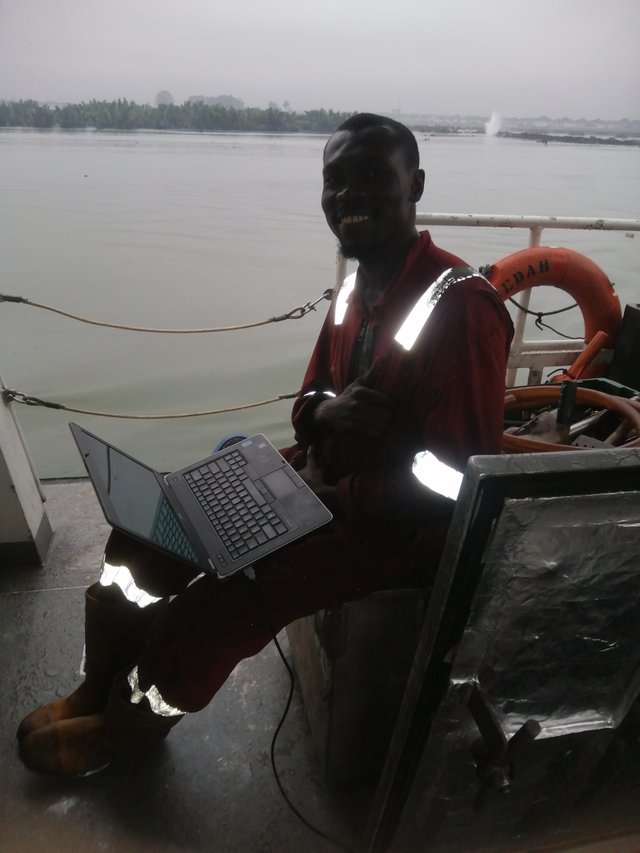 Diagnosing During Sea Trial
The picture above shows me diagnosing and checking the engine performance using CAT Electronic Technician software. We can back around 4 pm and reported to the office. After that, we had some meetings and planned on a schedule for our activities tomorrow.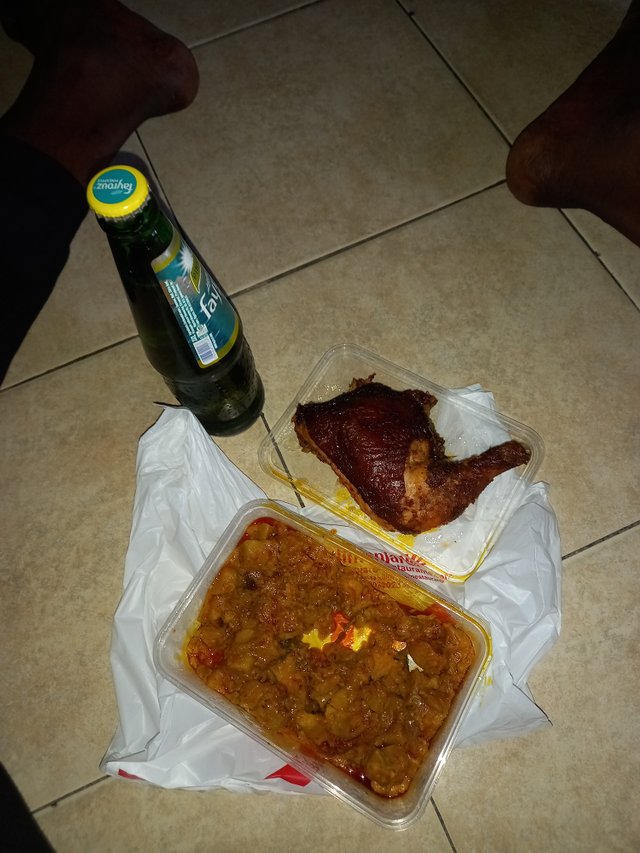 Dinner
I got home by 7 pm exhausted and took my bath. After that, I went to a nearby fast-food restaurant to get dinner. I bought my favourite meal, unripe plantain and chicken lap with a bottle of fayrous. After eating, I spent the rest of the night on the internet before going to bed.
This is my diary. I hope you enjoyed reading it.
Best regards,
@reminiscence01