Introduction
Hello folks,how are you all doing and I hope all is really working fine,today I will like to be back with you guys in this very interesting topic which is based on the things that do really help us survive in life.
Good personal hygiene is really good as it helps to live a very healthy life free from stress and sickness.in our world today we all can see that many are not improving their rate of hygiene and that goes a long way to cause many health problems for.hope you will find it interesting to read through my post.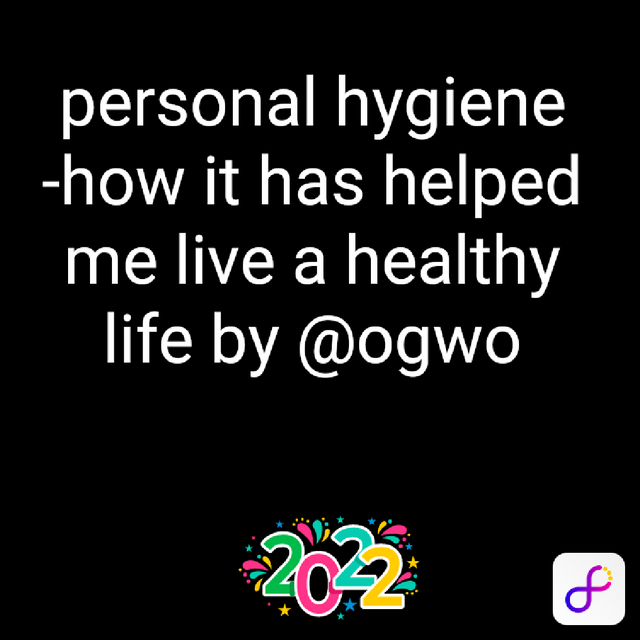 designed with design studio app
What is hygiene
From my own understanding and experience I can say that hygiene is known as those activities or behavior that can help to improve cleanliness and also improve our health.
Things I do in a day as part of personal hygiene
Brushing my teeth:This is one thing I do to improve my personal hygiene,brushing our teeth is really a good thing that needs to be done as it helps to prevent germs from entering our body through the decayed food particles in our mouth and as such we need to observe this oral hygiene twice a day.

Washing my clothes:Yes,I do wash my clothes anytime they get dirty and it is a one of the hygiene methods I do for the day,it goes a long way to help us by making us look neat whenever we wash our cloths very well.

Taking my bath:Wow,this is really the one I like so much as I really like to bath hot water🤩🤩.this really goes a long way by making us look neat and attractive and free from smell and other disease.

Nail hygiene:this can be done by me cutting my nails.
There are other hygiene I do everyday but I will like to stop here.
ways people do neglet hygiene
There are so many ways people do neglet hygiene or I can say that they don't know the consequences.
Some neglet this hygiene due to mental or emotional disorder.

They neglet hygiene because they are always tired and looking for people to help them.

Lack of education and others.

Self neglet.
Things associated with poor hygiene
There are really many consequences enacted to poor personal hygiene and some if them include:
Sickness

Odour

Some disease like diarrhea can equally come upon the victim.
How many times I do brush and wash my mouth a day
We were taught in school that we as student should always brush and take our baths twice a day and that is a good way to keep a good personal hygiene.and till now I do carry on those things in my head .
Conclusion
I am really happy to be back here in the community and that's why I decided to resume with this all4one post,hope am really welcomed.
Observing a good personal hygiene is really good as it helps to keep us all safe and free from disease.
Cc.
@steemalive
@samuel20
@ijelady