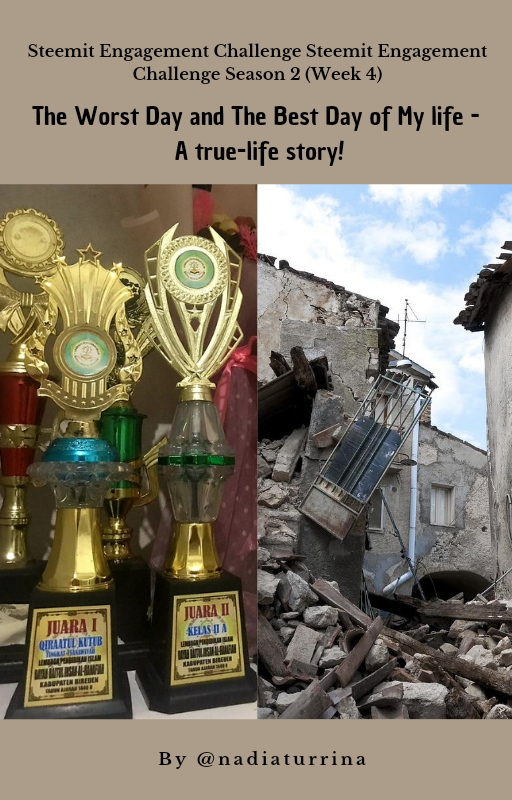 ---
The Worst day:
6.5 Magnitude Earthquake At Night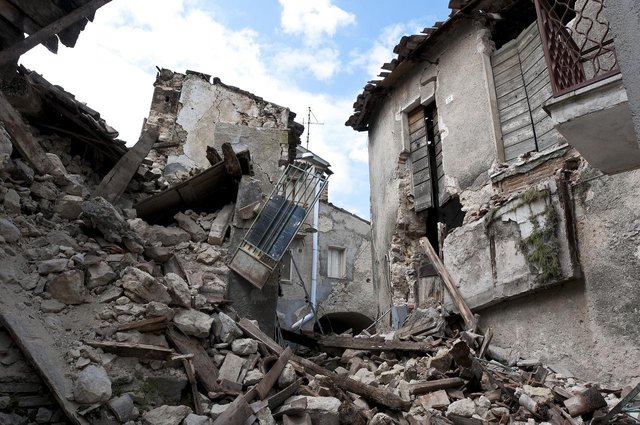 Pixabay
The night was very dark and silent. I went to bed earlier than usual. As usual, I set the alarm before going to bed. I didn't set it up for a week because of my irregular sleeping hours. If I go to bed early, then my alarm is set earlier. And vice versa. I took the blanket and wrapped myself up. My smartphone is on airplane mode.
The night went by so fast. This morning was not as usual. I am awakened by the movement of the earth's layers centered in my district. I seemed to be still dreaming and sat on the bed. My mother's shout that woke the whole house woke me up. The 6.5-magnitude earthquake did not last long. Earthquakes that occur at night are different. Feelings of anxiety and restlessness are very imprinted.
Everyone was sitting and pensive in the yard and away from the trees. We are still traumatized by the great shock that caused the tsunami in 2004. A minutes later, the dawn call to prayer resounded in the village Meunasah. I dare not pray at home. And the down prayer was carried out at the village Meunasah.
The sun came and made it all clear. I don't think there are any major ruins and casualties. But in fact, most of the buildings in my city were destroyed, collapsed, and cracked. Many victims were crushed by buildings. Even a groom and some entourage died. My tears just flowed. We are grateful that we are still safe from this natural disaster.
---
The Best Day Of My Life:
The Distribution Of Report Cards Made My Parents' Eyes Tear Up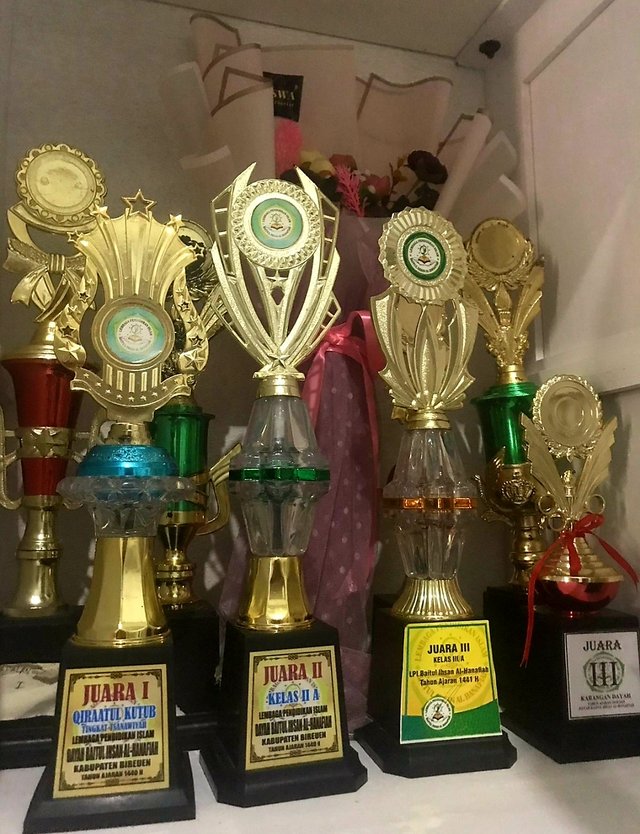 My Cups
At that time, I was still in middle school. In addition to studying at school like other students, my parents were given special education to study religious issues at one of the leading educational institutions in the Pidie Jaya district.
That day was the day of the distribution of the prizes and the distribution of the report cards of my 4-four-month study results. I was sick and couldn't attend. My father and mother took over my duty to attend the report book distribution without me being accompanied. The sharing of the learning outcomes report it is indeed extraordinary. It begins with several events and presentations first.
That day, I managed to make my mother and father cry. He took home two trophies. The second trophy for intelligence and the first prize in the religious class. That same night my father went into town and bought me my favorite gift which I have taken care of and keep to this day. My father is a quiet person. The way to give a surprise is different from the others.
Well, that's my post about The Worst day and the best day of your life - A true-life story! It was a true story that made me both happy and scared. Thank you for reading and providing positive support for this post. I appreciate it. I invite @asiahaiss @jyoti-thelight @maulidiya to take part in this contest. Thanks to all members of the community administrators who have organized this contest. Thanks to the Steemit team, especially @steemcurator01 and steemcurator02 who always give me support to keep moving forward in Steemit.