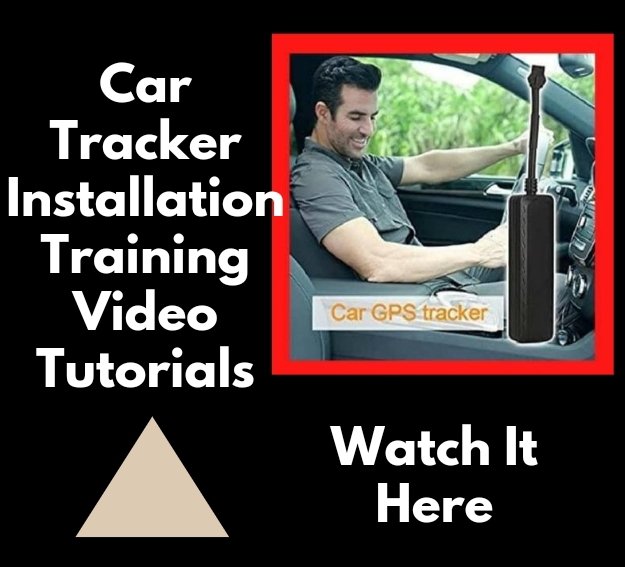 Designed with Canva
Hello friends,
Hope you are Steeming higher everyday. It's wonderful to know that your writing skill is being sharpened continuously. Steem on!
Now here, I'm presenting another skill, a very profitable skill that all of us should acquire at least for a PlanB, C or even D. This skill is capable of fetching anyone a monthly stipend of N400k in Nigeria. This can support your Steem journey.
This is coming in form of a %100 practical online video course. I got this video from my friend and after going through the preview, I felt it's important to share this to all of us here. I'm sure lot of Steemians will benefit from this practical training in a video format.
How Important is Car Tracker Installation
Recently, I learnt that one celebrity bought a car costing over N120M, that's over 600,000 Steem Power assuming the current Steem price is N200. Can you imagine that huddlums attacked him and snatched the car away from him. Lots of efforts were made to trace the huddlums but to no avail.
There's a severe insecurity bedeviling the society. This is a major reason why this training is timely and urgent. It means this skill is a BOOM! So get ready to acquire this skill which can last a lifetime because it'll always be needed by all who own a car(s).
Remember: No skilled worker wait on salary. One contract from this skill can give you what a monthly salary can't pay for. You are only required to be skilful and professional at work. Then present yourself in such a manner that frequency of getting jobs will not be a problem.
🚙🚛🚐🛻🚗🚔🚎
Car Tracking installation have proven to be among the top skills to acquire.
REASON?
As told earlier, had the celebrity installed a Tracker in the stollen car, 95% chance exist that it'll be recovered despite wherever the car is hidden.
Everyone owning a vehicle should have this device because of continuous rise of insecurity.
In Nigeria, a car tracker is installed at N40,000 that's about 200 Steem (using 2naira) value. The process takes about 2hrs to complete the installation using simple tools.
Like I said earlier, a good friend of mine sent me this video tutorials and is using it to train Nigerian youths on how to make a good earning from the skill. According to him, many people who have acquired this training are hitting up to 400,000 Naira monthly.
That's why I decided to share this video here through a link
Profits from the Training
It's a 2 week training: So you begin your journey immediately contacting both officials of government, private and public institutions as well as individuals with your offer.

No Engineering Knowledge is required.

No mechanical knowledge is needed.

No University degree, no school certificate is required.
REQUIRED
Willingness, readiness, efforts to pay unusual attention.
Soon after the training, a telegram group of fellow students will be made available for your information.
Tracker device suppliers' list will be given you where you can make purchases cheaper.
COST OF THE TRAINING N20,000 naira only at your own convenience
They often say that to delay is to put oneself in danger. So don't waste time to grab this opportunity now. Should you have any question(s), you can drop them off at the comment section. Or better still chat me on
PLEASE: My friend told me that the training course will soon be taken down in the next couple of days or even increase the cost. So make haste to take your position immediately.
...
Become successful!
@meymeyshops