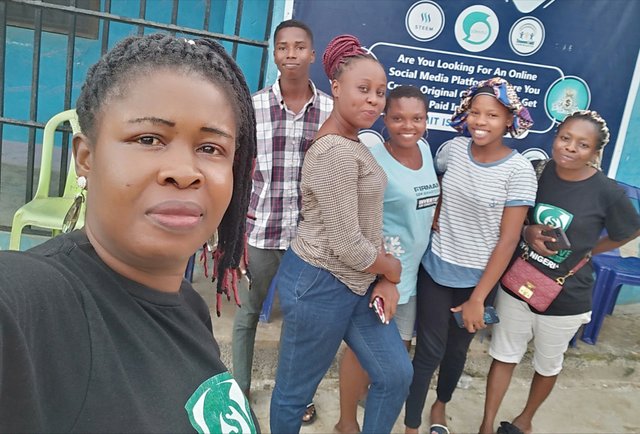 Team Goal-getters in Nigeria after training
Introduction
Since the introduction of team co-ordinators in different states in Nigeria by @steemalive, team goal-getters being one of the team formed then with active users of 12 have been doing very well in Promotion and training, we have every Saturday by 4:pm as our weekly training days and this has gone a long way to help me the team co-ordinator and the team members.
Every Saturday when we meet for training, they learn from me and I learn from them too just as the Holy book said that Iron sharpens iron, this active steemiains have helped me to remain active on steemit. this Saturday, our training was on achievement task, from achievement2 to achievement5 and a total of 7 steemiains came for the training and their names are as you will see below 👇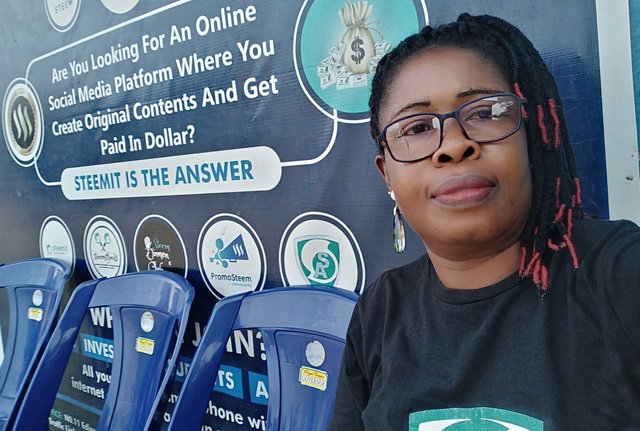 When I was waiting for others to come, selfie taken with my Huawei Y7
Before 4:pm, I was already in the office and at exactly 4:pm, i took the selfie that you are seeing here, i login into my steemit account to read and comment on post, in less than 10 minutes @precious123 came with her younger sister, she was suprise to see only me and she asked have you finish the the training? I told her no and she sat down as you can see here 👇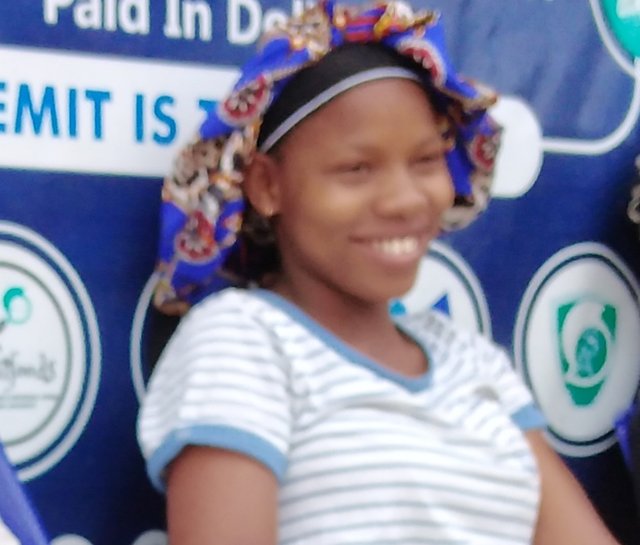 As she sat down she smiled and asked madam, should i write my achievement2 now? I asked her if she has studied it and she said no, i asked her again, do you want to learn or to write? She replied to learn, that was the time i told her that, if she learn it, it will be easy for her to write with understanding but if i show her now to write, she will not understand it tomorrow so while we were talking, @dsvidalfred came with a smiling face, he smiles like @precious123, i was happy that he came and i asked him, have you written achievement2? What is the title of achievement2?
He was so smart and tell me that it is all about the keys and i asked him to mention the keys, he tried and miss owner key, without wasting time, i started immediately to train them on achievement2 before @chichieze came in, I also thought them achievement3 and why it is important to check our post plagiarism before posting it.
I also encourage them to read the content etiquette very well ao as to understand what steemit Community want from all its members.while we are on achievement3, @okere-blessing and @ogechukwu came in and @davidalfred ask a question on plagiarism, he asked
How will steemit know that i have posted what another person had posted?
When he asked the question, i helped to understand what blockchain is, that it is as transparent as white glass, if the person was not caught the first time or the second time, with time he will be caught, I helped him to know that my brain is different from his brain that whenever his post changed that steemit will know so steemit is different from any other social media platform.
It was then that @chichieze use Markdown for example, she said that the way each one of us apply markdown is different even though we have learn the same Markdown, she also said that it is better we write what we know than to write what another person had written.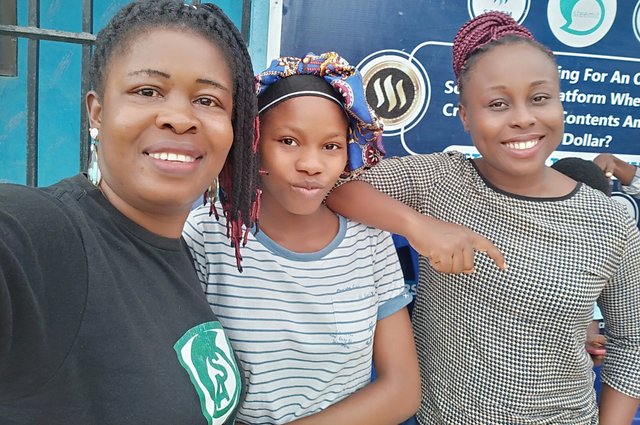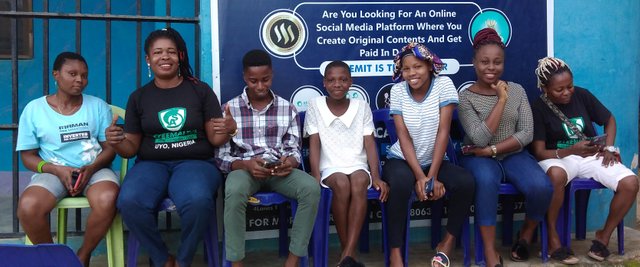 Tesm goal-getters members in Nigeria after training
After the training on achievement2 to achievement4, the achievement5 training was for @okere-blessing and @chichieze, I used steemworld.com to teach them tast1 of achievement5 steemworld I told them to change it to their own username, i use example of a comment under a user name by steemcurators that the user has received maximum vote for the week so we checked incoming vote and outgoing vote.It was then that @okere-blessing heart was moved to write achievement5 task1 to achievement6.
When you stop learning you start dying by Albert EinsteinWhen is always true.
This is because the more you train your brain, the more it became more active just like the muscle, when you train it, it becomes more stronger


Subscribe:::Discord.
:::Telegram :::join trail