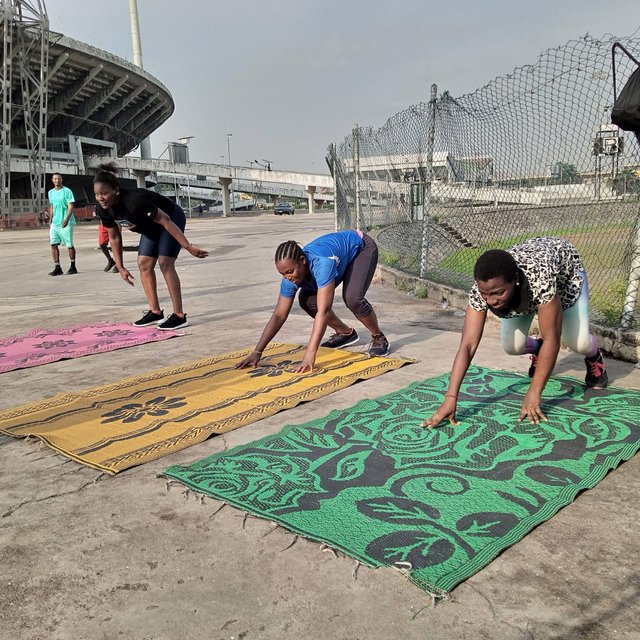 100% payout to @steemalive
Hello everyone I am glad to be here again, trust everyone is doing great. I guess the way things are going up is not affecting our daily needs, it shall be well with us all.
I am overjoyed to share with you all about my yesterday's activity 08-02-2022

MORNING ACTIVITIES
It's a tuesday's morning and I usual wakes up as early as possible to go for a workout, but I woke up a bit late, but I still managed to go for a workout, after waking up and had my devotion, I prayed and praise God for seeing another day like this.
I quickly dressed on my sport wears by putting my sneakers and sport dress, I moved out straight to national stadium surulere, where I met with my others training team, we jogg and do some erobics training. I finished and walked back home, getting home some past 10am.
Which I immediately started my house chore by cleaning and arranging some washed cloths. After putting the house in order, I took my shower and decide to have some naps before my kids come back from school, which I slept from 12 pm till 2pm .

AFTERNOON ACTIVITY
It was already 2:15pm, I woke up and realise that I have not prepare lunch for my kids, so I rush to a near by street market and buy some tomatoes, smokey fish and pepper.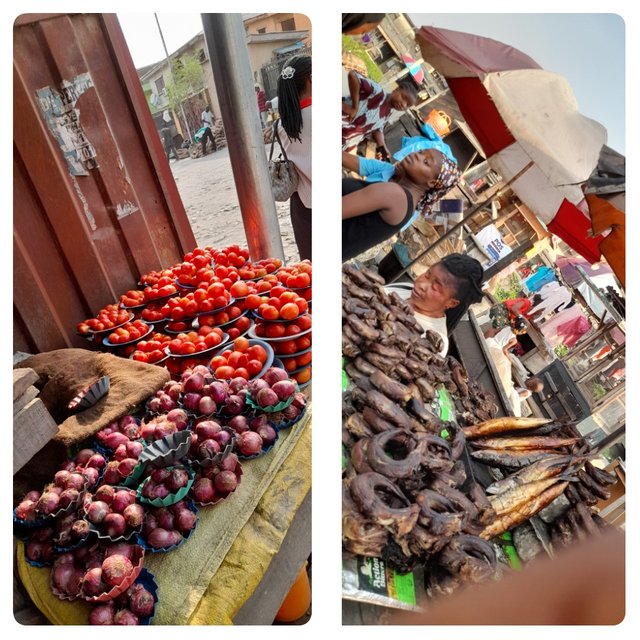 After buying the items I went back to the house, then branch at my small garden inside my compound where I plant some vegetables and plug some of the vegetable, due to the hot weather my vegetables are already shrinkngs, though I was able to get few.
So I went striaght to my kitchen and started per boiling rice because I decided to prepare white rice with vegetable which I achieved before my kids came from school by 4pm.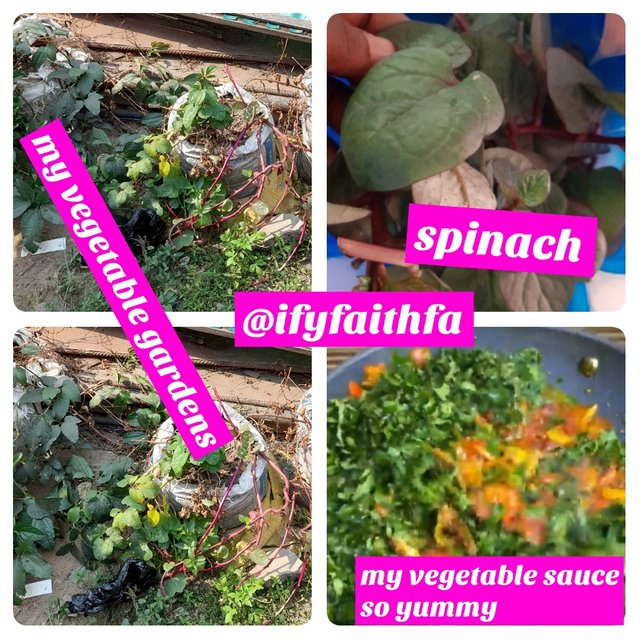 my vegetable gallery
I served the kids their own portion, which they enjoyed as well .

EVENING ACTIVITIES
After attending to my kids I put a call to a service worker that is fixing my television to know if his true with the servicing, which he said his done and I went by to collect the television, got and tested it and it was working fine.
I was suppose to go for a church programms that was schedules at 6:30pm, but was very reluctant to attent.
So I decides to watch the programm at home hence is as same as what I am go to watch in church. It was really really insightful.
The programm ended around 8pm and I went out to buy fruits and insecticide spray, I came back and spray the rooms while we went outside to stay for some moment. After 30 mintues we entered back, it was already past 9pm.
I login to my youtube and whatapp account after repling few messages I logout and embraced my bed.
Thank you for reading my diary, I hope it's found interesting. I remain your girl @ifyfaithfa.