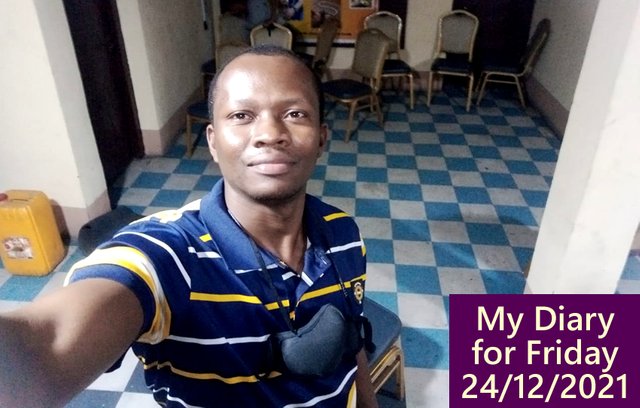 Introduction
Welcome once again friends to my diary. Each new day gives us new activities and opportunity to write about things we did. I have been trying to keep record of my activities so that I have a story to tell for each day. Welcome once again to my dairy post. This was for my activities for Friday 24/12/2021. Hope you would find it interesting.

Morning Activities
When i woke around 4.20am, I checked the notifications for SteemALive community and saw that we got some support from the Steemit team. Its one of the best ways to wake up for a new day. I also checked notifications for @focusnow and saw some of the mentions I got, which I later checked out too.
The family morning worship was started around 5.20am. The lesson for the day was taken from 1 Thessalonians 3:8. There the apostle Paul emphasized the value of hard-work. Even as a missionary that stayed in the home of fellow believers, Paul was not a burden for them as he labored in his tent-making business so as to provide for his daily needs. After we discussed on various ways to show industriousness, we prayed and everyone went to their activities for the day.
I came back to continue with some work online. I chatted with community members that were online and needed some help. We also discussed some important community matters. I also made 1 post for the community after which I went to take my bath and leave for the office. That was around 10am.
Once I arrived at the office, I attended to some visitors that were already waiting for my arrival. I also got a call from @fortune95 who told me she would be coming with a friend that would sign up on Steemit. By 12 noon, I went to take my lunch. It was early lunch because my breakfast was not heavy food.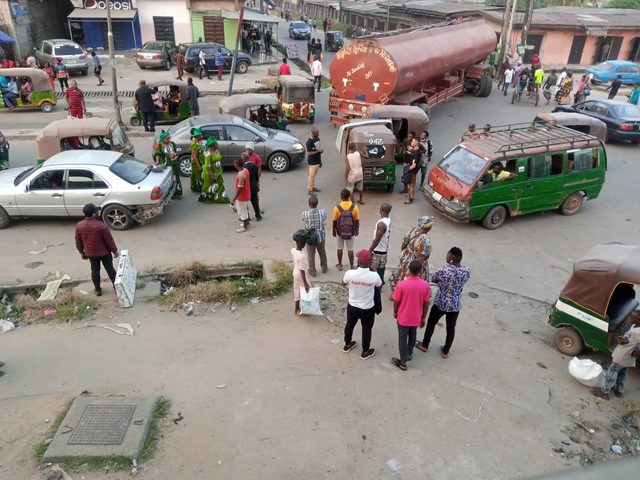 Accident Scene shot from my office Window

Afternoon Activities
When I came back from taking my lunch, it was already past 1 in the afternoon. I finished the post I was making and started getting ready for the nomination post which we do every day for the community. I first had to check the club status for each nominee. Then, I would have to check their active posts and select the one that is closer to pay out time. By the time I finished doing this and attended to a few more visitors, it was past 4m.
@fortune95 then came with her friend as agreed. The friend was interested to register on Steemit and start up. But before then, I had to explain to her more about steemit. I did that and showed why Steemit is much better than other platforms for content creators. When I finished my explanations, I started signing her up. Then I also helped set up her page to have the cover and profile images among other things. By the time we were done, it was 4.50pm. Once they left, I started getting set to also close work for the day.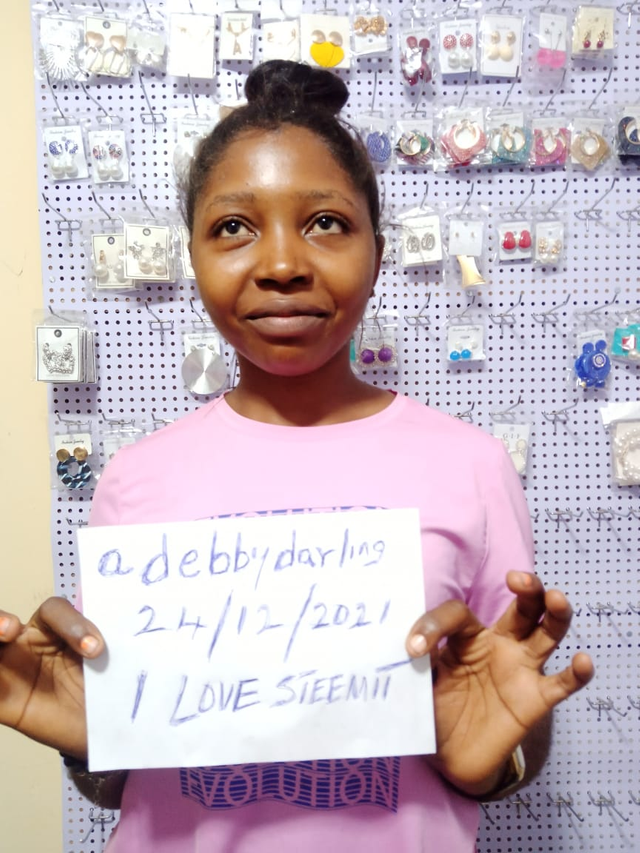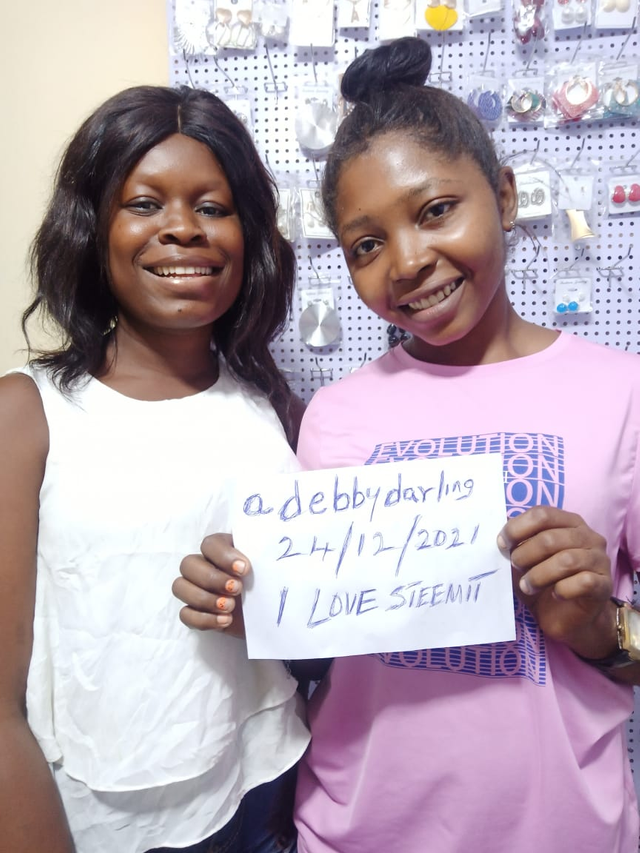 Evening Activities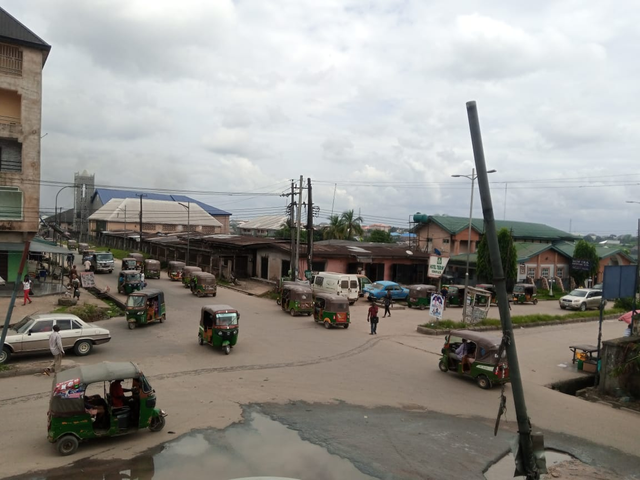 Traffic as I was closing office
By 5.55pm, I was leaving the office. It was a little later than when I usually close. No thanks to the late visit I had. When I hit the road, there was little to no traffice as the rush hour has already gone. In about 15 minutes, I was already at Ngwa road market where I must surely pass everyday. I dropped to get some fresh fruits and a few other items I badly needed.
When Am done, I boarded a trycycle and headed home. It was really dusty - the road. I came back home by 6.20pm. I was happy to see all family members at home. All came back before me. I quickly went to the bathroom to shower after which I sat to have small talk with my family members while we enjoy the fruits. Dinner was ready shortly after that and I had about 40 minutes of rest. By 8.40pm, I put on my laptop and completed the nomination post. Then I slept off. That was how I spent my day.
Note: 10% of this post earnings goes to @steemalive as beneficiary