Hello everyone,
Beautiful morning to you all. Today, I will first share how my day went yesterday as it was all good and went as planned.
So the thought of ensuring I leave nothing behind in preparation for my departure to school came with a lot of anxiety that I had to make a list of what to buy in the market and also a to do list of which the top in the list was to visit my school and get my school fees receipt which I had paid for in the last two months and after several procrastination, I finally decided to go to school even though I forgot the exact day I made the payment and I knew that could possibly be an obstacle to getting the result so I prayed about it knowing that if only I miss hearing the receipt today, I may never get it again as I would be leaving Owerri in less than two weeks... So, off to school I go.
On getting to the microfinance bank, the gate keeper requested for my nose mask which I bought our and he allowed me in and while I was trying to explain to him that it's been long I paid for my fees and I can't really recall the exact date I made the payment knowing those women will not give ear to my explanation, someone tapped my back and called my name. I quickly turned and she started her introduction "I am Onyinye. I Know you don't know me, but I know your brother all the way from Lagos. Anyways, you guys look alike and I recognized the face the last time you came to Lagos."
"Wow!" I stuttered while hugging her. I thanked her for being courageous and after much much discussion, we exchanged contacts and although she was a new student in school, I explained to her while I came and my challenge and after everything, she helped me out having told me her aunt who was a staff there would help me out which she did and I was grateful to her. Prayer answered I whispered to myself while we path ways. It was just so easy to cross the hurdle.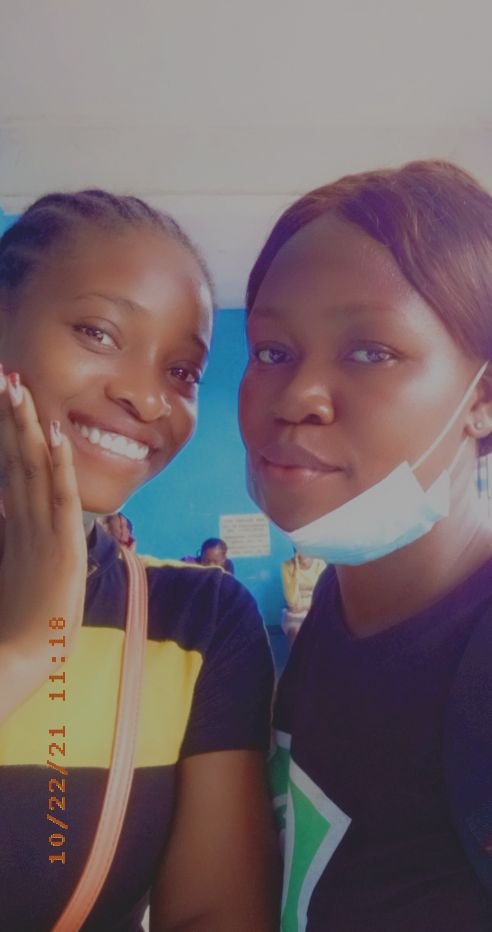 Picture of me and my new friend at Microfinance bank
I left the school to the house famished although I had to Branch in the market to buy few things I had in the list as much as my money could carry and I entered a can to the house.
Well, I had plans of making a fast food on getting home possibly noodles but then I met a surprise at home which was a cat fish my brother brought and left for me and I really preferred it over my first noodles plan.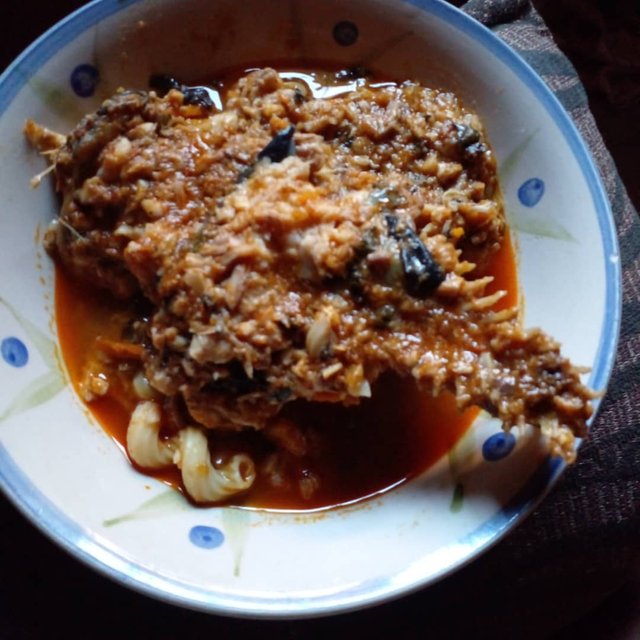 My catfish lunch
After the meal, I took my bath and had a nap for an hour and more after which I packed few of my clothes that needs to be worked on and took it to the tailor for amendment as part of my to do list for the day.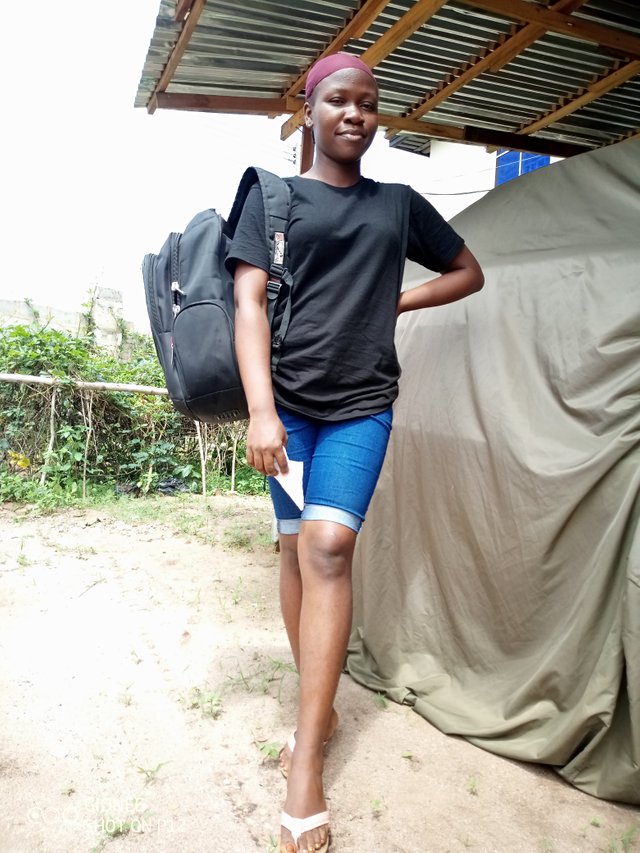 A picture of me taking my clothes to the tailor for amendment
Finally, I can't forget to say that I made up my mind to join the #club5050 team yesterday and I lieu of that, I powered up more than half of my earning that yesterday and a picture of it is seen below. I plan to power up more earnings that will drop later today and continue powering up more steem in the future to support the steem Blockchain.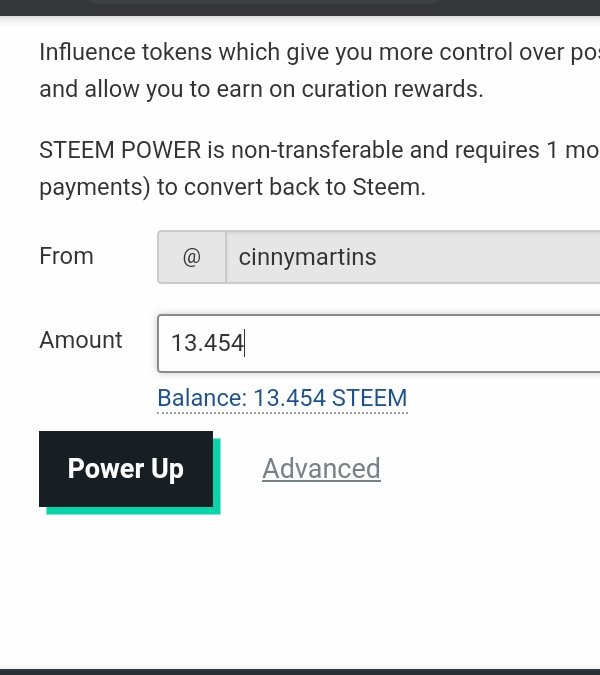 Proof of my power up