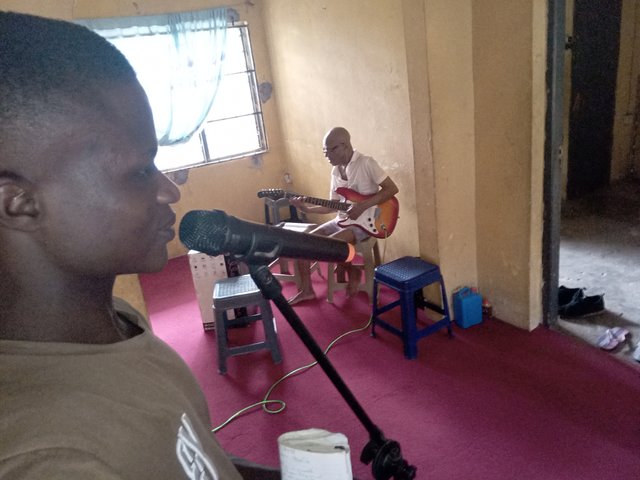 Good morning Gentle Men and beautiful Lady, how are you all doing this wonderful morning?..
Am doing fine and I thank God for the gift of life and good health, I also want to thank God for how far he has been so kind to all the members of this Community. I say may his name be Praised.... Amen..

INTRODUCTION
Hi.... Am @caleb-marvel, your belove in this platform, and am here to share with you my dear Diarygame. It also my pleasure anytime I share my diary with my friends and wonderful personalities in the community, and one thing I Love in this community "@steemalive" is that we love our members and she care for her members not only her members, but to all that come in contact with her....
Please Hup into my train 🚃 🚃 and fasting your sit 💺🪑 belt, make yourself comfortable as I take you through my diary for on the 1st may 2022.

MORNING SECTION
I woke up by 6:12am but after waking up, I did not stand up from my bed so fast because I just took time in saying my Prayers and After my Prayers, I decided to relax a little before doing my morning exercise for the day...
After my morning exercise, I picked up my phone and check out for notifications and I attended to them one after the other. After that, I now went ahead in doing the house chores with took me to few minutes past 9:00am when I went back to my room and decided to some rehearsals with some instrumentals that I have already created. I needed to rehears some songs before going out to see my tutor that teaches my more about the lead guitar and we do practice some songs together.

AFTERNOON SECTION
Few minutes past 12:00pm I went to the kitchen to prepare some food and after eating, I now went to take my bath, dressed up and set for the house of my tutor.. His name is "2Much" thats his nickname. He is a very friendly old man, he live almost all his youthful life in the overseas as a musician.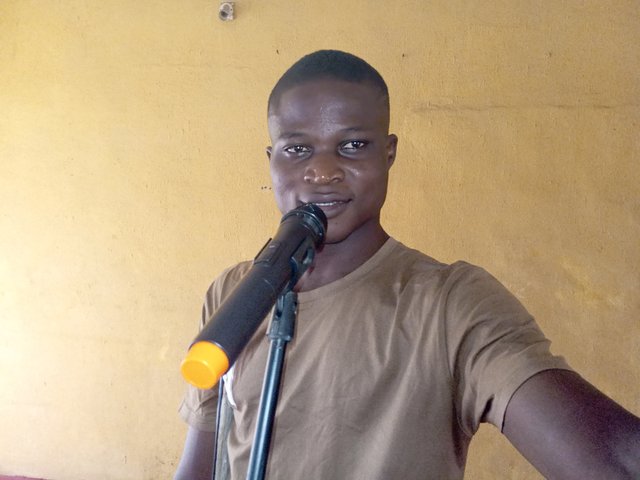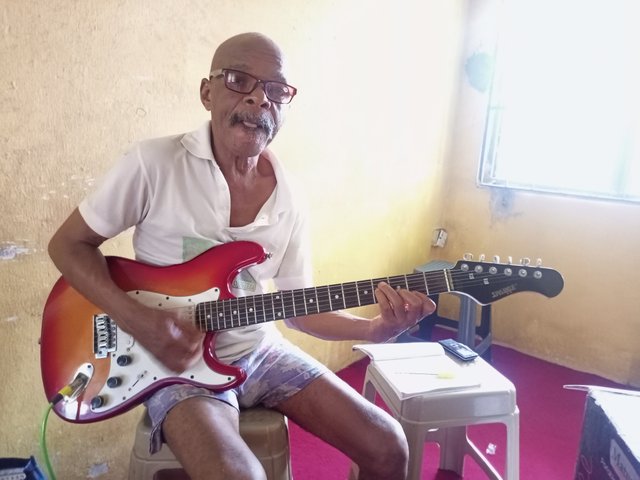 When I got to his house, he was very happy to see my around, so he quickly opened the gate and I went inside. Before went started the rehearsal in full, Mr 2Much asked me to check on something for him online.... And he also ask me to download some old skull songs for him from the internet.
After the download, we now started out practice in full.
I brought out some of my old songs and we scored it today, I also sang some songs by Bob marley and Lucky dude because am a Reggae Man and I love sing and play so much. music is my talent, that my true Identity 🆔.
We really enjoyed ourselves via the lovely songs that we sang and played together,it was really a great time well spent today.
At 3:52pm I now told my Boss that I want to be on my way to the church because we have 1 week program in our church.
So I let his house and I walked down to the junction where I took keke to the junction and took bike to the Church.
When I got to the church compound, I now saw some person's that are doing work in the church. Because we are still in the process of completing our church building, so the are busy doing the P.O.P work.

EVENING SECTION
At 5:00pm we now started arrenging the musical section because we have we removed some of the instrument because they are working on top of the stage, so we need to rearrange them before the service starts. The service started by few minutes to 6:00pm due to the delay of the worker.
But when the service finally started, with prayers and after few minutes the Gospel Band was now called upon for songs...
The service was really great and we thank God for the service. The section of prayers was very powerful and we closed by 8:30pm.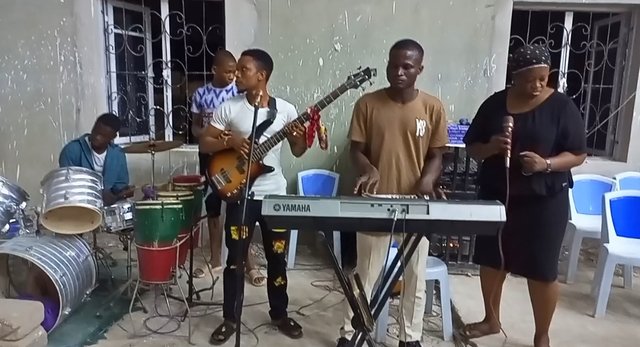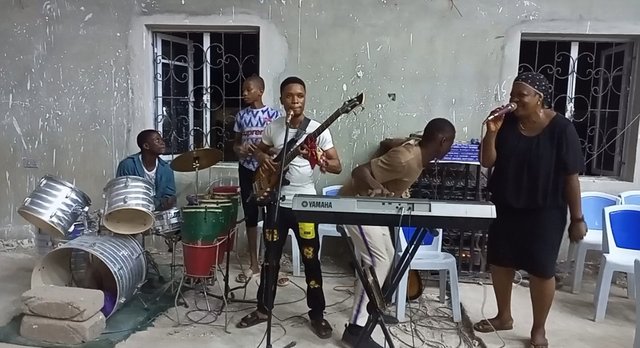 Dancing and playing
After the service, we now decided to play for sometime before offing the instruments..
After the service, I could not go back home so I decided to sleep in the vicarage.

CONCLUSION
I really thank God that my day way great and I hope that you all had a nice day also.. Each day gat it's story we all gat story to tell for each day that pass.
I hope you all Love my story and enjoyed the stay in my train, thanks for your time, I do appreciate you all and wish to see you in my next post.
cc
@steemalive
@focusnow
@ijeladay
@samuel20
@chichieze
@marajah
---