Hello everyone, come let me show you my neighbour. Meet my neighbour, Miss Tawa Toyin Rasheed.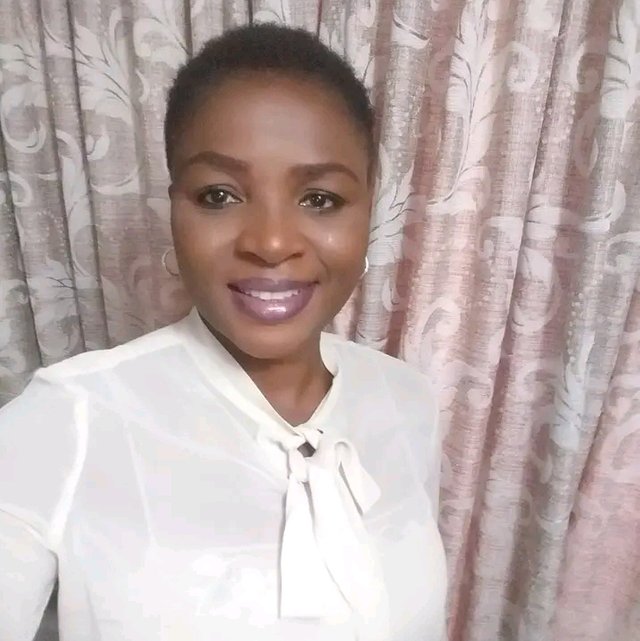 who is a neighbour👇?
A neighbour can be defined in two ways, first a neighbour is a person who is living next to your door or in the same apartment and compound with you, a neighbour can be a male or female.
Secondly a neighbour can be referred to someone who offer himself willingly to help you whom might not be living with you in the same house street or compound.
Miss Tawa is my next door neighbour and she is a lovely woman and i can pick her as my good friend, she has been so good to me she is a loving woman and well oriented.
Miss Tawa is a native of Ondo state and due to some reasons beyond human prediction she's still single and searching, she do not have any child yet.
She works with Nigeria breweries and I don't know her position, she worships with a Christian religion known as Mountain of fire ministry Church.
Do you want to know whats special about her?✍
I call her Mommy not just because of age difference but because she treats me like her daughter, she's so kind hearted unlike some single aged woman that turns aggressive sometimes violent to those around them.
Miss Tawa is so humble despite her level of education she set asides time to listen to me whenever I run to her for advice. Sometimes i get so angry over some life problems i will ran to her and she will reassure me with kind words given me more reason to keep living.
She's more than a neighbour to me she is like my elder sister and i really love her.
Look 👀 at this picture 👇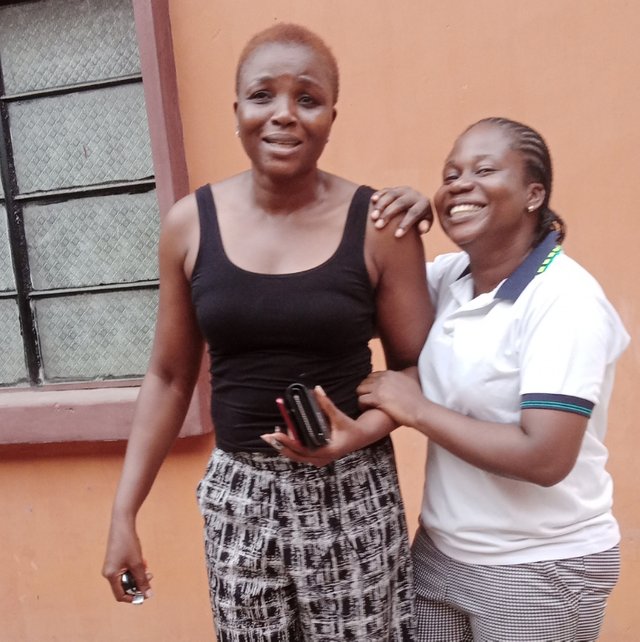 You see sisterly love in us, i have so many neighbour but Miss Tawa is my best neighbour and sister who never think she's better than anyone.
At one time I was very very sick I couldn't help myself in any way and my husband wasn't around Miss Tawa took good care of me, she made food for me and she did other things like helping me to the bathroom etc.
At one time too I was in need of a huge amount of money to solve a family problem immediately I ran to her she didn't hesitate to assist me with the money.
Another important thing about this young lady is that despite being so kind she doesn't take insults she's strict when it comes to rule and principles that might attract insults.
She has no close friend and no enemy and as a result everyone in the compound stays off her part.
Conclusion
I will say that I am blessed with her as my neighbour because Lagos state is a mind your business city where even your next door neighbour do not care about you but my case is different I have a neighbour who loves and cares for me.
Can your neighbour be this kind? Please let me know she or he?