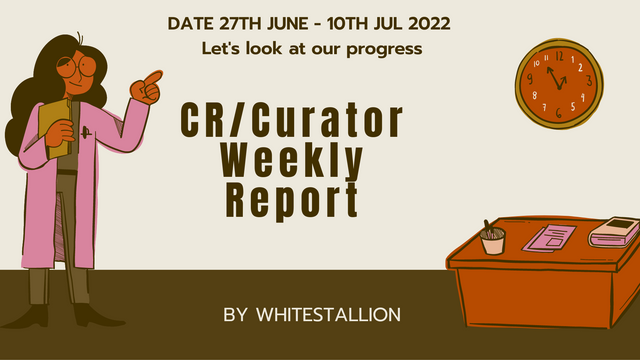 Welcome to my activity summary from 27th June to 1oth July 2022, in this report I will provide a breakdown of my activities as a country Rep of Nigeria and as a curator for the past week, this report will feature the following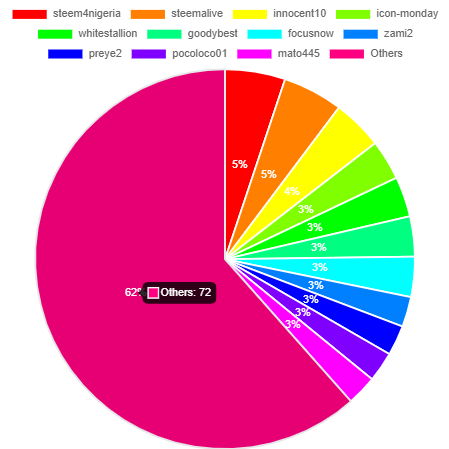 As shown in the image extract from steemyy, I visited and supported 59 accounts and a total of 117 upvotes from 27th June to 1oth July 2022. Supporting members with upvotes is one way we can encourage members that their posts and content are seen and appreciated.

Moving and growing my Sp steadily towards 20KSP, this is my short-term goal and I hope to hit this target in the coming weeks by powering as much steem power as I can.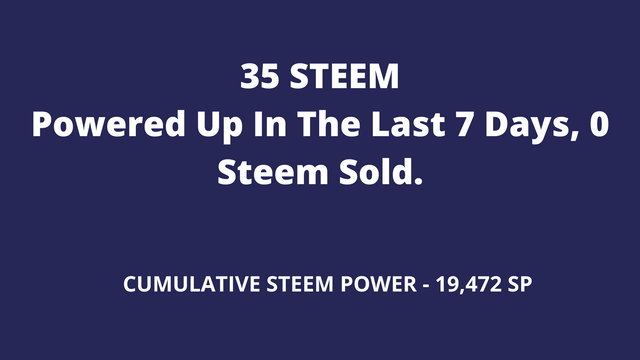 | Total steem Powered Up | Total steem sold |
| --- | --- |
| 101 STEEM | 100 STEEM |
| Total 101 STEEM | Total 100 STEEM |
I also believe my weekly power-up exercise and commitment to club5050 and Club75 is a great way for me to promote constant power-up within the community, and this week wasn't an exception.
No matter the price of steem right now, my devotion to the steemit community still sits at 100% and I will continue to power up steem. I love Power-ups and I thank the Steemit Team for Initializing Club5050 to help us concentrate more on Account Building.

Progress on campus connect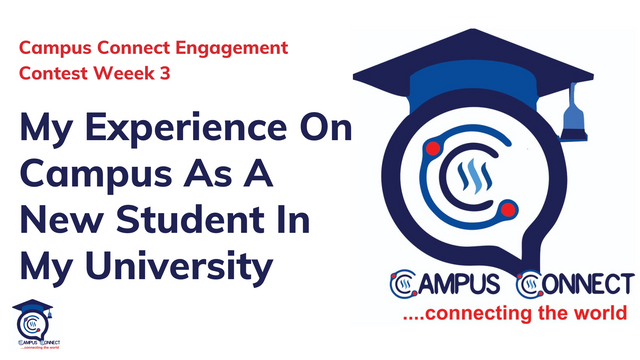 We are currently in the 3rd week of our weekly engagement contests and its really been very productive, we have managed to encourage more activity through these contests and we will continue to hosts these weekly series over the coming weeks.
For our week 3, we are asking students around the world to tell us what their first week ins school was like, they can talk about the following points below.
What was the atmosphere like?
Who were some of the people that you met during your first week in school ?
Did you guys turn out to be greater friends in School?

I will continue to work to the best of my abilities and under circumstances because I love this work and I am honored. I am very grateful to the steemit team and @steemcurator01 and @steemcurator02 for their massive support.
This week we will introduce a special engagement contest for our community members.


Subscribe and Join CampusConnect
Whatsapp
CampusConnect Telegram
CampusConnect Discord