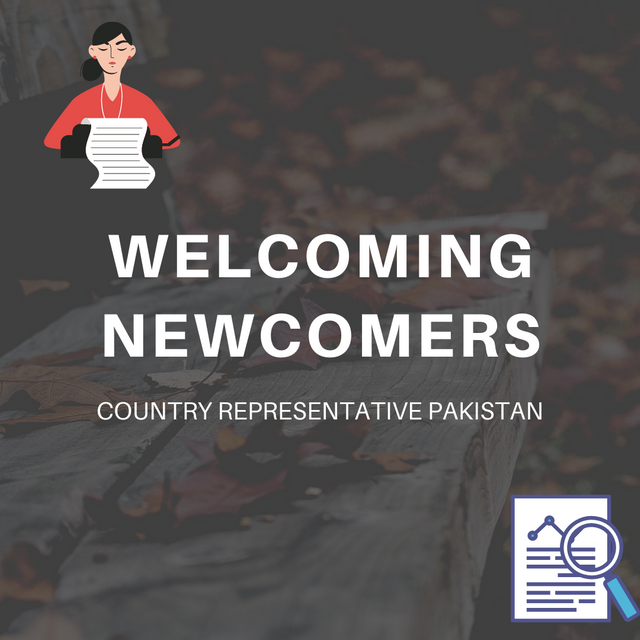 ---
I have been guiding the members of Pakistan through comments and through private channel about the #club5050. Club5050 is for those who will power up half of their earnings (steem to steem power). Like if you are earning 50 steem then power up the half and make a post of your powering up and use the tag #club50505 to get the support from steemcurator01 and steemcurator02. They will find your post with this tag.
---
Newcomers community is crucial because every newcomer learn about steemit through the achievements. I use discord, WhatsApp, and telegram for the steemit family, but now people are reaching me on other platforms like Facebook and Instagram. In my discord, there are always many people asking about steemit, and I helped them. I use discord for female verification and for the bot system of newcomers and community to curate the achievements. I have verified several females through discord private chat. The problem I was having last week was that a girl didn't even want to send me the picture because of their strict family. Because of it, I video called her and verified her account, which could also happen if your family does not allow you to send the picture, not even to a female greeter.
---
Here are the posts I have verified and curated through using steemcurator03.
---
---
The newcomer's community is where I am fully active because of promotional activities. More users are coming and posting their achievements. Whenever I post anything in steemit in my post's replies, the people are full spamming. I don't particularly appreciate that I have asked them not to do so, but they are continually doing.
To Label the newcomers based on their achievements.
To curate them through steemcurator03 every week by using a bot.
---
THANK YOU FOR VISITING
CR PAKISTAN,
WARISHA SAJJAD